Brantley Gilbert + Cody Alan Take A Wild Ride
By Lauryn Snapp
November 5, 2019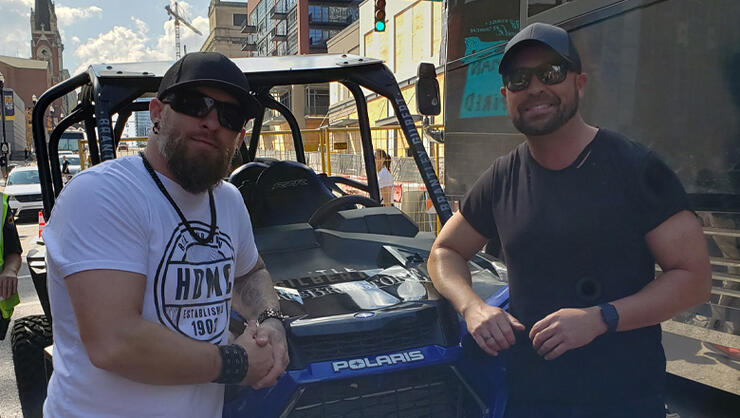 The new album 'Fire & Brimstone' is out and to celebrate, Brantley Gilbert joined Cody Alan for a wild adventure!
Can Cody stump Brantley on the "Small Town Name Game," and can Brantley can keep it in between the lines as they race down Nashville's Broadway in a Polaris Off-Road vehicle?
Plus, why is Brantley running from the cops? Catch the instant replay video below!
Watch Hot 20 every Saturday & Sunday at 9a/8c on CMT!
Photo Credit: Getty Images.
Chat About Brantley Gilbert + Cody Alan Take A Wild Ride