Lauren Alaina Honors Grandmother With Dance To Elvis Presley's 'Hound Dog'
By Blake Taylor
November 5, 2019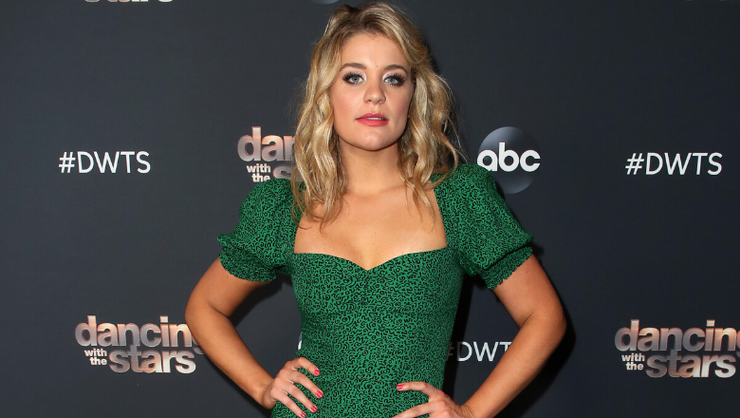 Lauren Alaina's personality as well as her talent shined bright last night on Dancing With The Stars.
The country singer honored her grandmother dancing the jive to one of her favorite artist, Elvis Presley. Alaina and her partner, Gleb Savchenko, gave an energetic performance to Presley's 1956 hit, "Hound Dog." The singer called her grandmother "the sassiest woman I ever met" adding, "and if I can even have a teeny, tiny bit of that, we're gonna nail it."
The judges praised Alaina and Savchenko's dance overall, although they did point out a few mistakes made, including losing her place in the dance. Regardless, Bruno Tonioli said, "The King himself would have loved the performance" while Carrie Ann Inaba encouraged Alaina saying, "even though you had a setback here, you have another dance to do later tonight. Come back strong and don't give up."
During the judging Alaina got emotional as she expressed her desire to stay in the competition. Alaina and Savchenko earned a score of 24 out of a possible 30 points from the judges.
Just last week, Alaina revealed she's been dancing with injured ribs since week one of the competition. "I have four hurt ribs," she says. "When she [Inaba] said my core looked strong I looked straight at Gleb because all I have been trying to do is pretend my ribs aren't broken this whole competition. I fractured the one on the left the first week of the show and I haven't had these X-rayed, but they don't feel great."
In shock about Alaina's injury, the audience applauded her strength and fight throughout the season. Her partner added, "She's strong. I'm so proud that she got through it. We had a tough week and I'm really proud of you. You did a great job."
Fans can watch Alaina's battle to win season 28 of Dancing With The Stars every Monday at 8 p.m. ET on ABC.
Chat About Lauren Alaina Honors Grandmother With Dance To Elvis Presley's 'Hound Dog'