13-Year-Old Charged With Murder Escapes Custody in North Carolina
By R.J. Johnson - @rickerthewriter
November 6, 2019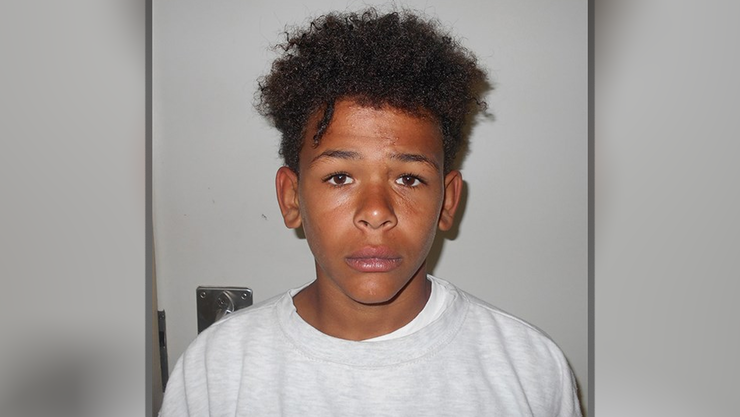 The North Carolina Department of Public Safety says a 13-year-old boy who has been charged with two first-degree murder offenses has escaped custody in Lumberton, North Carolina after appearing in juvenile court on Tuesday.
The 13-year-old, identified as Jericho W., had been housed at the Cumberland Juvenile Detention Center since Oct. 14. He escaped from social services' custody around 12:10 p.m. while wearing leg restraints and no shoes. The teenager was in court to face a judge over two counts of first-degree murder and robbery, with a dangerous weapons charge.
The suspect, who is described as being of Native American ancestry, with brown eyes and brown hair, about 5 feet tall and approximately 110 pounds. He was last seen wearing a white shirt and beige pants, officials said.
While laws generally prohibit law enforcement agencies from releasing photos of juveniles, the department put out the photo in hopes the public will call police to report if they see the young man anywhere.
"Division officials have a high degree of concern for the safety of both the juvenile and the public, due to a prior history of assaultive and unpredictable behavior," the department said.
Jericho was charged alongside a 19-year-old in October when deputies found two men, Frank Thomas, 34, and Adam Thomas, 33, dead in a home they shared, WRAL reported. The 19-year-old was charged with conspiracy to commit robbery with a dangerous weapon and robbery with a dangerous weapon.
Photo: North Carolina Department of Public Safety
Chat About 13-Year-Old Charged With Murder Escapes Custody in North Carolina