Florida County Refuses to Bring New York Times to Library Computers
By R.J. Johnson - @rickerthewriter
November 6, 2019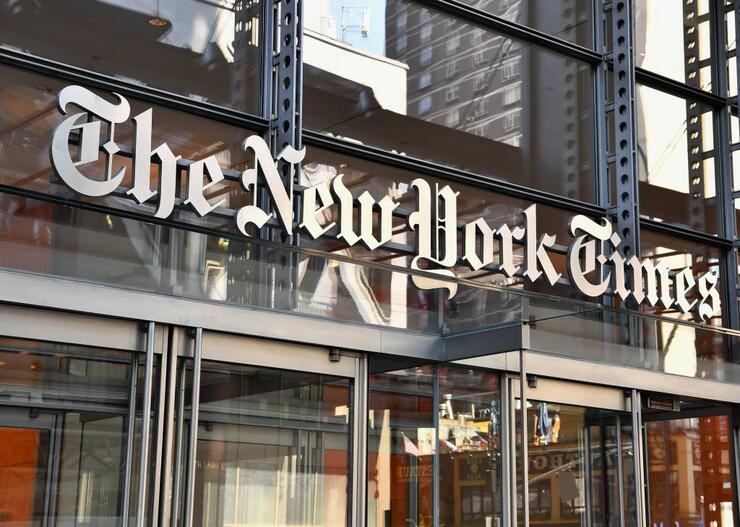 A Florida county has refused to add a digital New York Times subscription to its library computers.
The kerfuffle over the Old Grey Lady began after the Citrus County Board of Commissioners were asked on Oct. 24 by the librarian to purchase a digital subscription to the paper, which cost $2,657.20 a year for the first two years and $2,714.40 for the third.
Staffers recommended the purchase, however, the issue never came up to a vote, after one of the commissioners raised objections to the paper's coverage.
"Do we really need to subscribe to The New York Times?" Commissioner Rob Kitchen asked to chuckles from the audience, video from the meeting shows.
Commissioner Scott Carnahan added his support, saying he agreed with President Trump.
"Fake news, OK, I agree with President Trump," Carnahan said. "I don't want The New York Times in this county."
"I don't agree with it, I don't like them," he added. "It's fake news and I'm voting no."
When told this request came from the library, Carnahan said he understood where the request came from.
"But they can take that money, and they can do something else with it. Sorry Eric, I know you have 140 readers, but those guyes can subscrie it and get it to come to their homes, I support Donald Trump," Carnahan said.
"When I saw $2,700 a year for a digital format for a newspaper — how many people are actually reading that for the $2,700?" another commissioner asked.
The five-member board did not bring the issue to a vote, effectively squashing the issue.
In October, the Trump administration said they were planning on issuing a directive to all federal agencies to cancel their print subscriptions to the New York Times and The Washington Post.
All four regional libraries in Citrus County already offer print versions of the paper, which costs the county around $3,000 per year. Citrus County has around 148,000 residents with the library serving 70,000 residents at five locations. The digital subscription plan recommended by the librarian would give all 70,000 Citrus County library card holders digital access to The Times. The libraries there also have hard-copy subscriptions to The Citrus County Chronicle, The Tampa Bay Times, USA Today and The Wall Street Journal.
Photo: Getty Images