North Dakota Brewery Features Dogs Available for Adoption on Cans
By R.J. Johnson - @rickerthewriter
November 6, 2019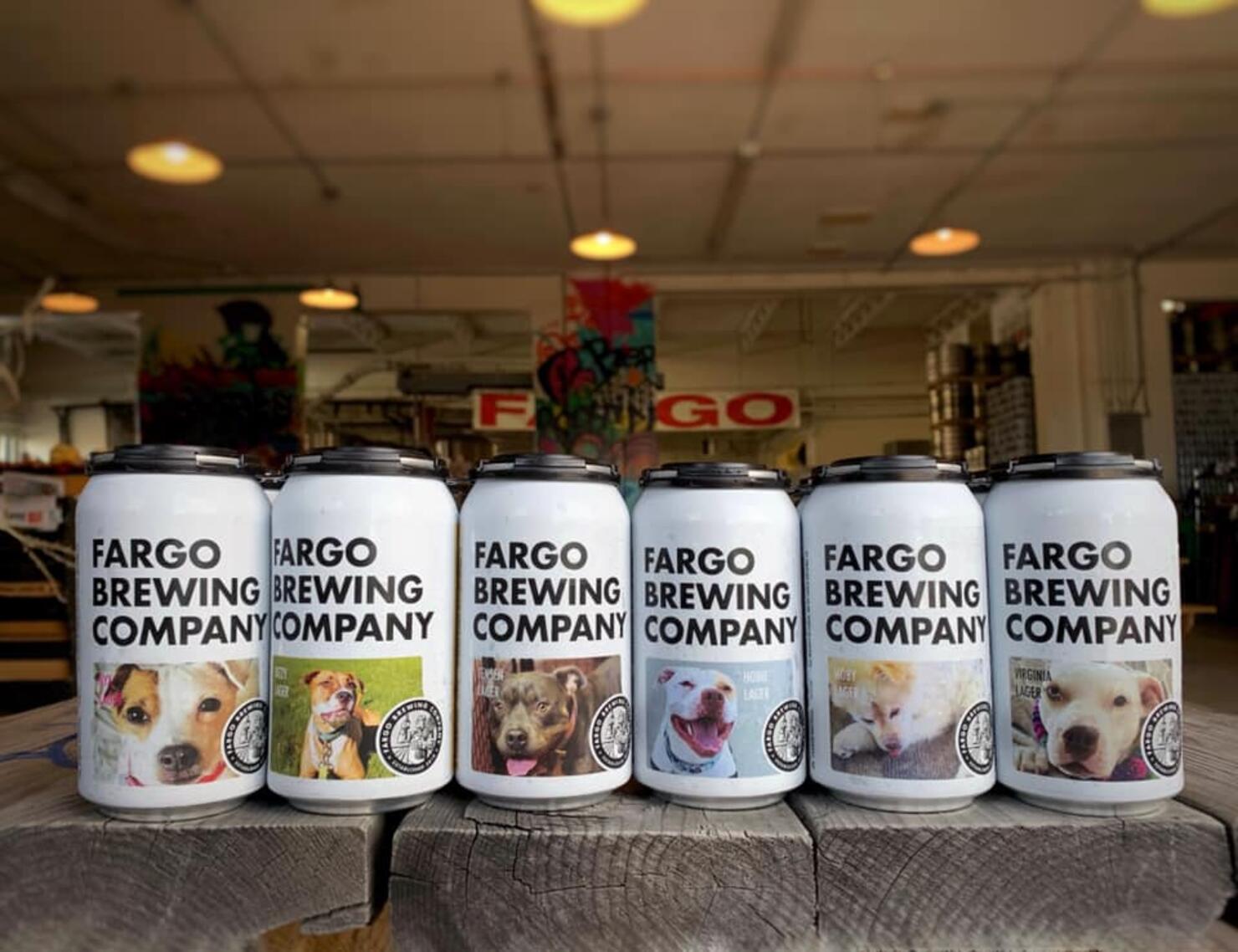 A brewery in North Dakota has gone the extra mile in their attempt to spread the word about some very good dogs who are looking for a forever home by printing their names and photos on beer cans.
Fargo Brewing Company and 4 Luv of Dog Rescue, a local rescue group in Fargo, have come together to put the spotlight on some of the rescue organization's harder to place dogs they've dubbed "One-der" dogs. The One-der dogs are best suited for homes by themselves, without other dogs or pets, Jerad Ryan, a volunteer at 4 Luv of Dog, told KVRR.
"So they can be a bit tougher to find homes for, foster homes, that type of thing," Ryan said.
The specially-printed beer cans were made for a special event held Monday (Nov. 4), to help get the 'One-der' dogs adopted.
"For this event we packaged our Fargo Original Lager into 6 packs of cans where each individual can is labeled to highlight a different "Oneder" Dog! These Oneder dogs are special pups who have had a particularly hard time finding their forever home.
"Some of these dogs, while being great with people, have a hard time socializing with other dogs and therefore don't get to come to foster puppy meet & greets which makes it difficult for people to get to know how great they really are! For this event we ask that you please leave your pups at home and give these Oneders a chance to shine on their own!" the brewery wrote on its events page.
Forty cases of the specially-printed beer cans were produced for the Monday night event. Tawny Hewitt told CNN they'd sold 25 cases so far and that the rest will be available for sale to the public through the end of the week. The remaining beer will be donated to the rescue group.
"It's our hope that through this event we can raise a little awareness about these "one"derful pooches and hopefully find them homes of their own!"
The six pups who were featured on the beer cans were named Nyx, Bizzy, Jensen, Hobie, Moby, and Virginia.
Photo: 4 Luv of Dog