You Can Now Own Some Of Keith Flint's Personal Possessions
By Katrina Nattress
November 7, 2019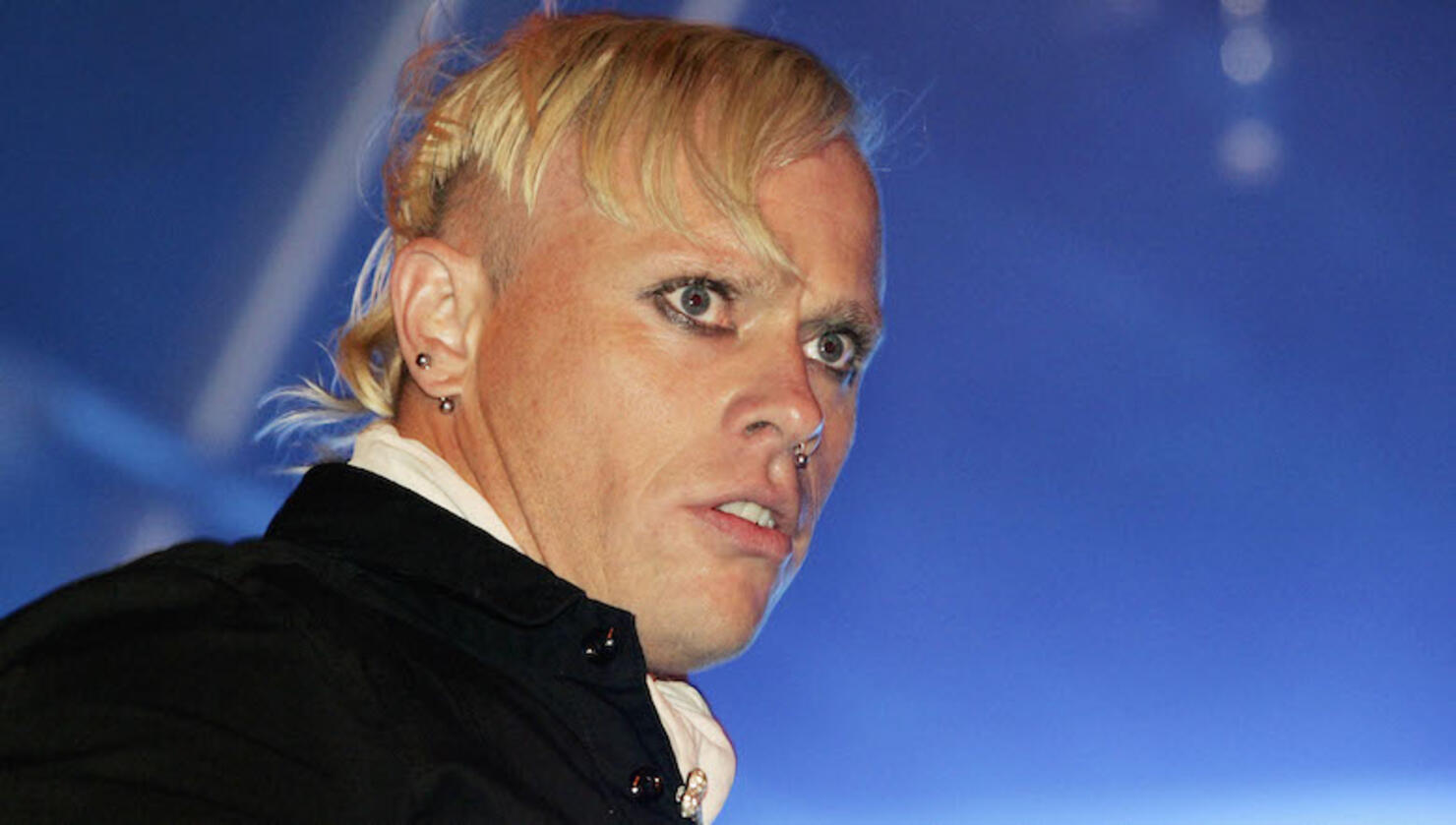 Keith Flint may have passed away earlier this year, but he still lives on through The Prodigy's music — and through some of his outlandish personal belongings. Luckily for fans, they'll now have access to both.
Over 168 pieces of the late singer's personal possessions are going up for auction via Cheffins Fine Art on Thursday (November 7) to pay off his estate's outstanding debts. The Keith Flint Collection features awards and accolades the band received throughout the years, including  the 1997 MTV VMA awards for The Prodigy's "Breathe" and "Smack My B***h Up" videos, and the band's gold and platinum records. However, what might be even more interesting are the pieces of furniture, art, and even clothing, owned by the late musician.
You can get your hands on everything from a taxidermy hare holding a shotgun to a collection of used and unused body jewelry. What may be most extravagant is Flint's specially commissioned bed, which he helped design.
"The oak plank and steel construction is supported at each corner by entwined thorns and is accessed via steps supported on the back of a crouching winged mythical beast," Cheffins describes the piece in a statement.
"The sale is full of interesting items which give an insight into Keith's personal life and highlight the difference between his stage persona and his private life," Cheffins director Martin Millard said in a statement. "Valuing items with such provenance is almost impossible, and therefore we will not be publishing any pre-sale estimates, but expect there to be lots to cater to most budgets."
Check out the full collection here.
Photo: Getty Images