2 Million Pounds of Chicken Recalled After Possible Metal Contamination
By R.J. Johnson - @rickerthewriter
November 7, 2019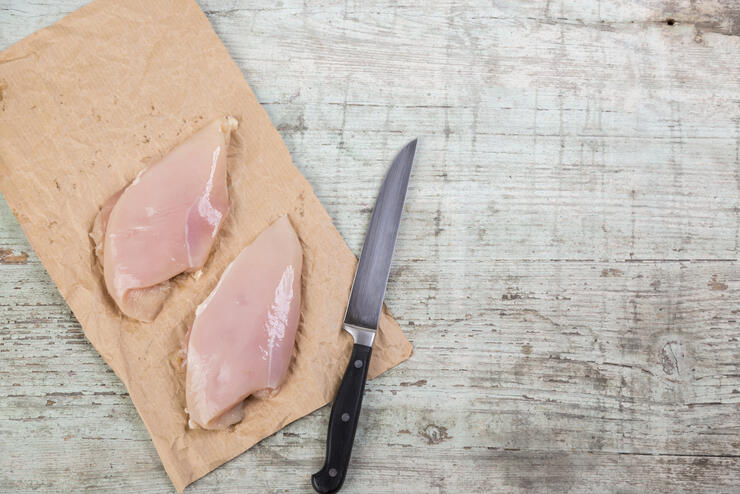 The U.S. Department of Agriculture's Food Safety and Inspection Service announced Wednesday that more than 2 million pounds of chicken are being recalled due to the fact the poultry could "be contaminated with extraneous materials, specifically metal."
Simmons Prepared Foods has voluntarily recalled several of its ready-to-cook chicken products, including chicken legs, wings, and whole chickens. The products can be identified by the following establishment numbers found on the label: ""P-1949," "P- 486" or "P-5837" inside the USDA mark of inspection. The contaminated chicken were shipped to locations in Alabama, Arizona, Arkansas, California, Georgia, Minnesota, Oklahoma and Pennsylvania, the recall notice stated.
The items were produced between Oct. 21 and Nov. 4.
"Food safety is a very serious matter at Simmons," the company said in a statement. "That is why Simmons has issued a precautionary and voluntary recall of approximately 2 million pounds of fresh and frozen chicken products due to the potential to contain extraneous material, specifically metal. We are working closely with regulatory authorities and affected customers to expedite this product recall."
The issue was discovered by the company during further processing of the chicken carcasses. The recall notice also prompts consumers to check for any products in their freezers, as "some product may be frozen and in institutional freezers" and advised institutions not to serve the contaminated chicken.
Photo: Getty Images
Chat About 2 Million Pounds of Chicken Recalled After Possible Metal Contamination