Doja Cat's 'Hot Pink' Is Her Reintroduction To World: 'It's More Aware'
By Lauren Crawford
November 7, 2019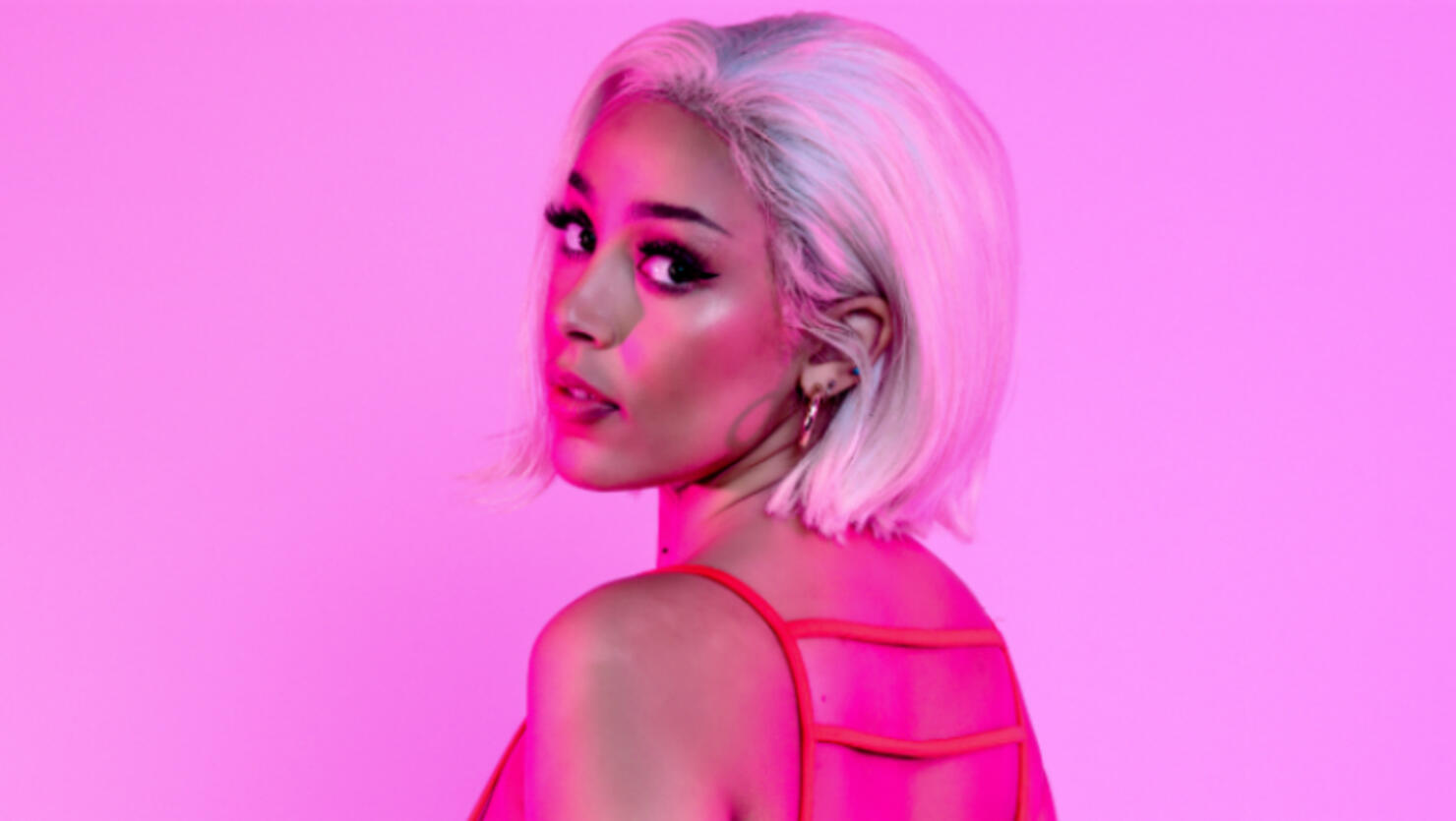 For Doja Cat, it's just not that deep.
The 24-year-old artist doesn't make music to make political statements, she does it to have fun and express her truth, which she admits comes naturally. But don't get it twisted — while she's laid back in her approach, she still writes about things she believes in.
Ahead of the release of her sophomore album, Hot Pink, Doja sat down with iHeartRadio to discuss the project — which follows her 2018 debut album Amala —and her overall musical journey. While she's still the girl who wrote "Mooo!" Doja's in a new stage of her life. She's sober (she quit smoking weed), more levelheaded in her thinking and Hot Pink is a reflection of that growth while still remaining true to her quintessential fun, catchy, sexy, and humorous sound.
To find out more about Hot Pink and Doja's evolution, check out our Q&A with her below!
Who is Doja Cat? Would you say it's more of a persona or a part of who you are?
I do feel like I play on the character sometimes. I would say I'm Doja when I'm lit and I'm making music. But in my personal life, I'm definitely somebody else. I'm just Amala. I'm always goofy though. I really don't know even know if I've figured out [who exactly Doja is] yet.
Well, let's talk about your journey. You started making music on GarageBand from your bedroom. How did you get here — days away from dropping your sophomore project?
It was crazy. I was smoking a lot of weed as a kid and I just remember going to the studio and not really knowing like what it's like to be at a studio. I didn't have training or anything like that. I just went there and then I would make music every single day and for some reason people just liked it. And then it went crazy. And I was doing shows and then I kind of stopped. I took a break when I got sober and I was just making music every day on live for like 10 hours at a time every single day. And people would be like, 'Why are you on, still? Like, I literally went to sleep and woke up and you're still on live. Like, what...?' And it kind of took off from there 'cause when I got sober I started making more music and I was just really consistent and still super consistent. It's awesome. It's been really great.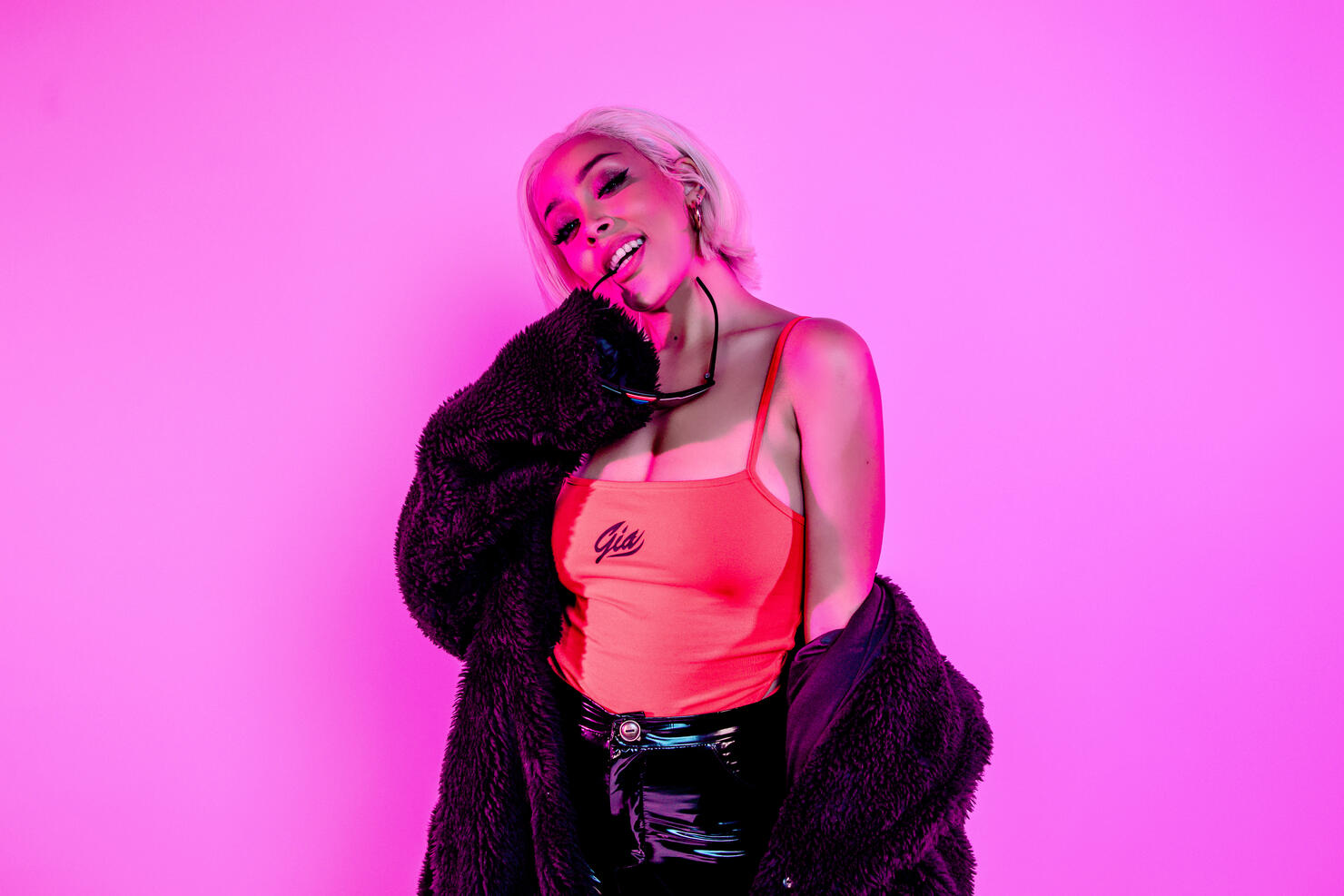 Your early music is a lot of R&B and now your music is more of a fuse of pop, hip hop and R&B, what is the sound of Hot Pink?
I would say my album is definitely a mixture of pop and, R&B and a lot of different sounds. I do kind of have a worldly sound that's been developing. Like I do a lot of African inspired melodies in the background and it's been more and more since I've been working on this album.
I think I started with R&B and then things just progressively got more pop 'cause I like to experiment a lot too. And I like fun music, like happy music that just feels upbeat, so I kind of went more towards that.
What was it like making this project?
With this album, it's similar kind of to the last album in the sense that there's a lot of like, genre-mixing, but this one, it's more evolved and it's more aware. I feel like I'm more aware of what I'm doing musically in this one. You can really tell that everything is very complete. I'm just excited to put that out 'cause I'm super proud of it.
Where did the album title come from?
So Hot Pink came from me, more of my visual side. It's [also] my favorite color. It's definitely a color that describes sort of passion, love, sex, anger and I feel like this project is that. I feel like all those emotions are that color. I felt like it was the perfect thing for this album. It's also just like really cool. Like the word kind of looks good on stuff too.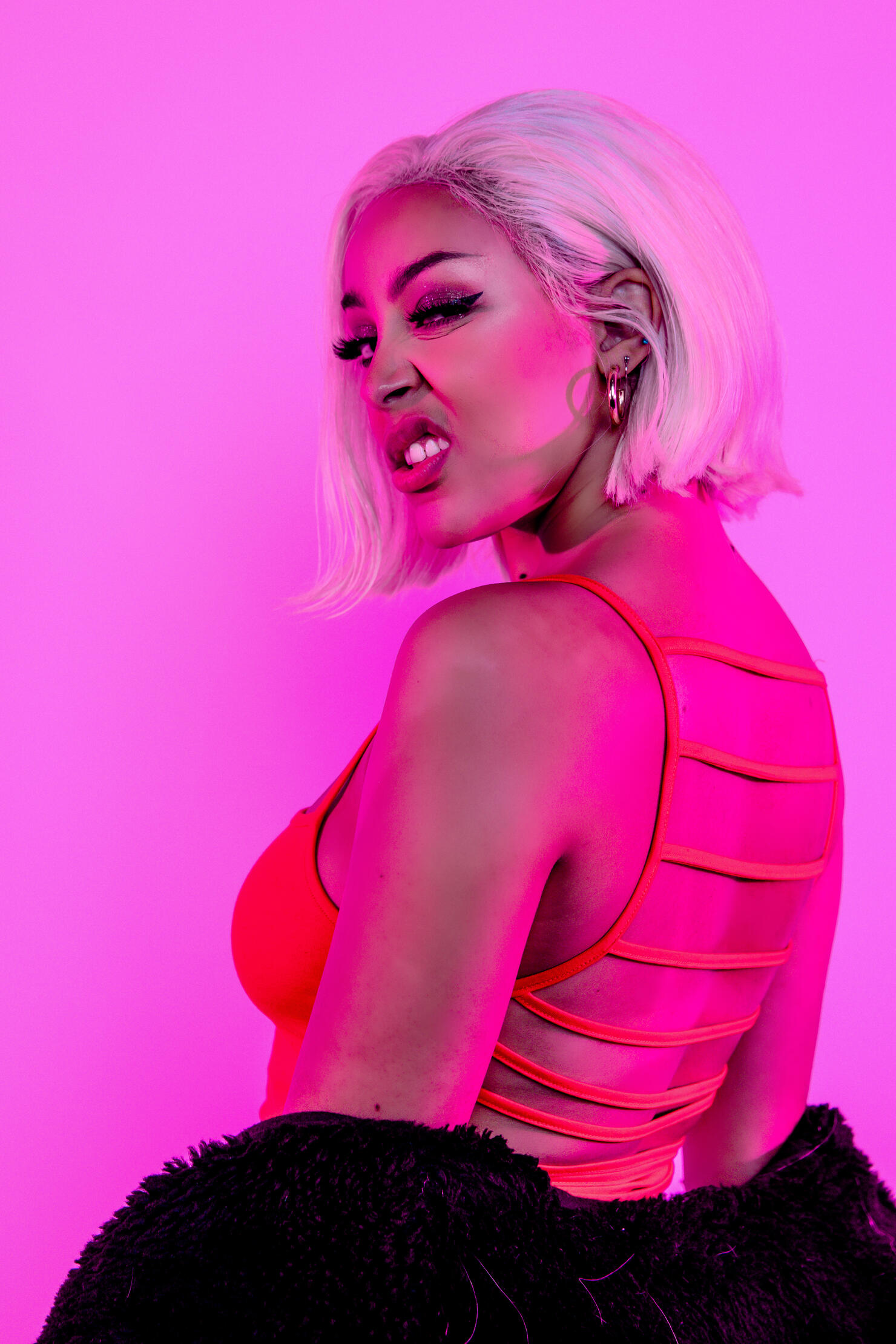 What are your writing sessions like? I'd imagine you have a lot of fun when you're in your creative mode.
They're very fun. Usually, it's like on a whim. We don't know what is gonna happen every time, so it's kind of what makes it exciting. It's a lot of just random. We never think of political things. Sometimes it sounds like that, like I make feminist music, but I really just make music. I don't really like to try to think too hard about what I'm about to write about before I write it. I kind of just think of like a word, like booty and then boom, then that song. Or boobs — [that's how I came up] with "Tia Tamera."
And sometimes I wish I was a little bit more poetic and thought harder sometimes, but for the most part, I just go in and I have fun. And I think more about the rhythm and the sound more so than the message.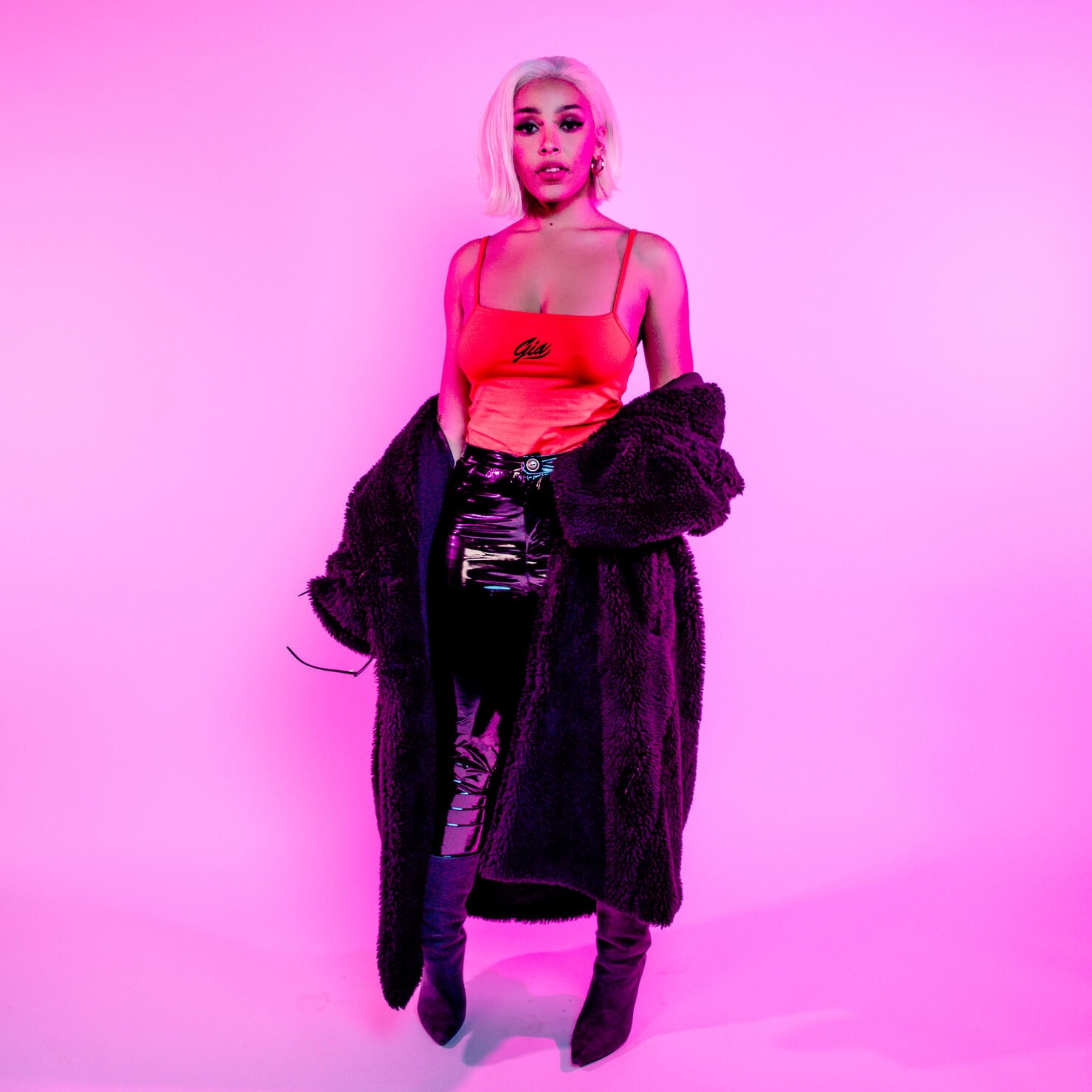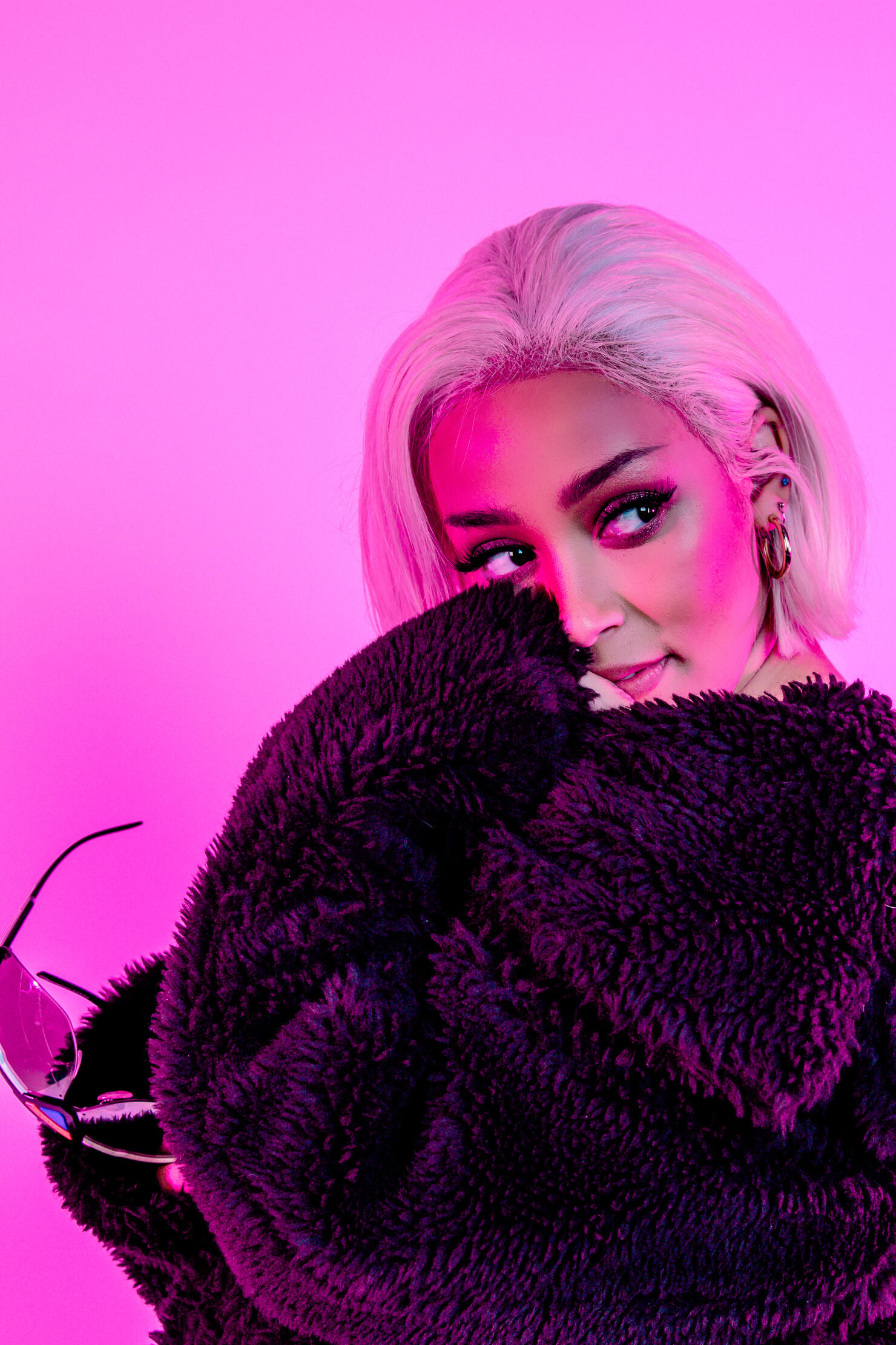 Photos: Adrianna Casiano for iHeartRadio