Heisman Trophy Contender Chase Young Won't Play Over Potential NCAA Issues
By Bill Galluccio
November 8, 2019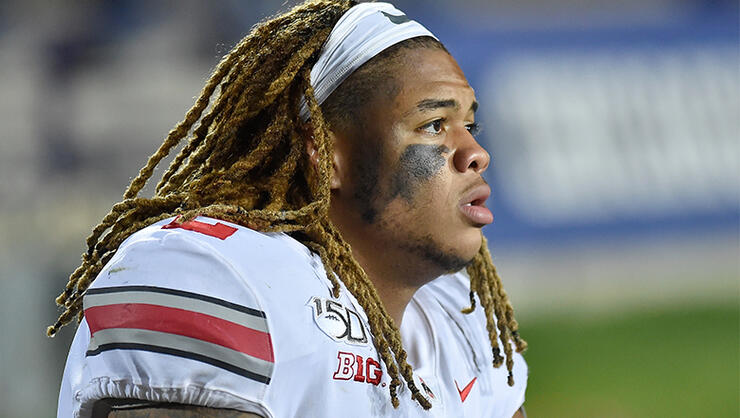 The Ohio State Buckeyes will be without one of their best defensive players when they host the Maryland Terrapins on Saturday (November 9). Defensive end Chase Young, whose strong defensive play has made him a contender for the Heisman Trophy, will sit out due to a potential violation of NCAA rules.
While Ohio State and the NCAA did not go into detail about the issue, Young explained the situation on Twitter. He admitted that he made a mistake when he accepted a loan from a family friend in 2018. He said that he paid the loan back and is working with officials to get back onto the field.
Young currently leads the FBS with 13.5 sacks and is tied for second with 15.5 tackles for loss. In the Buckeyes' last game, the junior defensive end tied the school's single-game record with four sacks and five tackles for loss. He needs just one more sack to break Vernon Gholston's single-season team record, which he set in 2007. If Young decides to enter the 2020 NFL Draft, he could end up being taken as the number one pick.
As impressive as those stats are, they could be stripped from Young if the NCAA determines he was ineligible to play this season. The NCAA could also punish the Buckeyes, who are currently ranked third in the FBS with an 8-0 record.
Photo: Getty Images