Paul McCartney Pays Tribute To Late-Beatles Photographer Robert Freeman
By Andrew Magnotta @AndrewMagnotta
November 8, 2019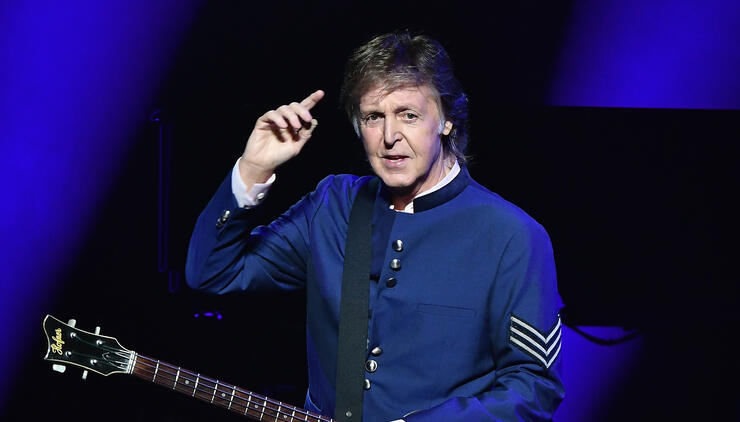 Robert Freeman, the photographer behind some of the most enduring images of The Beatles, died Thursday at age 82.
Freeman created some of the most iconic images of the band, including cover photos for Beatles albums Meet The Beatles, Beatles For Sale, Help! and Rubber Soul. He also helped craft sequences in Beatles films A Hard Day's Night and Help!
Paul McCartney recently penned a sweet tribute to the photographer, which was shared on his official website.
Macca recalled Freeman as one of the band's "favourite photographers" and recalled the impromptu shoot that resulted in the cover for the band's second LP.
"People often think that the cover shot for Meet the Beatles of our foreheads in half shadow was a carefully arranged studio shot," McCartney writes. "In fact it was taken quite quickly by Robert in the corridor of a hotel we were staying in where natural light came from the windows at the end of the corridor. I think it took no more than half and hour to accomplish."
Long will his photos of the band be appreciated and continue to inspire other photographers.

Our thoughts are with his family and friends, along with our appreciation and gratitude for the creative work he produced for the band. pic.twitter.com/nHBAx69leb

— The Beatles (@thebeatles) November 8, 2019
He also explained how the band's Rubber Soul album cover came together, noting how Freeman often operated on the same creative wave length as the band. McCartney recalled a session in which the band and Freeman were going trying to determine which photo to use for the cover when a happy accident inspired them.
"...[H]is normal practice was to use a slide projector and project the photos he'd taken onto a piece of white cardboard which was exactly album sized, thus giving us an accurate idea of how the finished product would look. During his viewing session the card which had been propped up on a small table fell backwards giving the photograph a 'stretched' look. Instead of simply putting the card upright again we became excited at the idea of this new version of his photograph."
The Beatles' official Twitter account announced Freeman's passing. A cause of death was not given.
Photo: Getty Images