Netflix Reveals 'You' Season 2 Premiere Date
By Emily Lee
November 11, 2019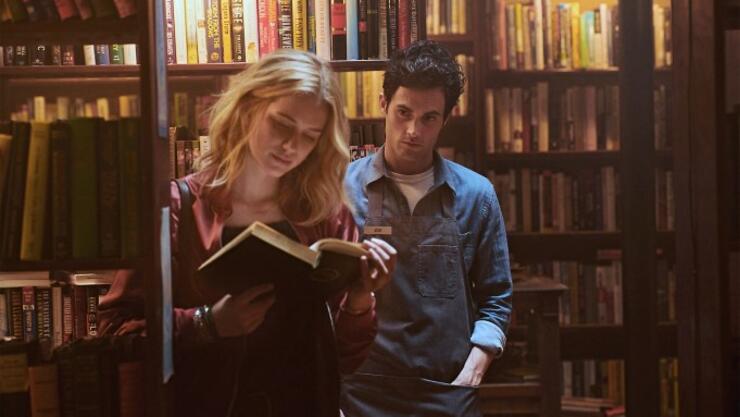 After what feels like forever since the first season debuted, Netflix has finally revealed when the second season of You will be available for streaming. The sophomore outing of the creepy thriller will hit the streaming platform on December 26th aka just in time for your holiday break.
For those who haven't binged the first season of You yet (get on it, people!), here's the official synopsis of the show:
What would you do for love? For a brilliant male bookstore manager who crosses paths with an aspiring female writer, this question is put to the test. A charming yet awkward crush becomes something even more sinister when the writer becomes the manager's obsession. Using social media and the internet, he uses every tool at his disposal to become close to her, even going so far as to remove any obstacle --including people -- that stands in his way of getting to her.
Gossip Girl's Penn Badgley stars as bookstore manager Joe Goldberg, while Elizabeth Lail starred as the object of his obsession Guinevere Beck. Shay Mitchell also appeared in the first season, starring as fan favorite Peach Salinger.
During a recent interview with Cosmopolitan, You co-creator Sera Gamble revealed something interesting tidbits about the upcoming second season. If you don't want any spoilers for the first season, though, stop reading now.
"We'll be going into Joe's early life in season two, and naturally we want to know more and move around in his entire life," Gamble revealed. "I will say that the whole time we're in the writers' room talking about what that story could be, or what flashbacks or glimpses into his life we might catch, this has been a guiding principle for us; he had a pretty terrible childhood and that does contribute to who he is as an adult.But we also wanted to make it clear that a lot of us had shitty childhoods and most of us don't do what Joe Goldberg does - we're trying to walk that line."
Joe will face an interesting moral conundrum in season two, according to Gamble, as the stalker-turned-killer "doesn't want to kill anyone ever again, but probably in season two he will end up killing someone." Gamble said viewers will pick up with Joe as he struggles to come to terms with his own actions. "He's absolutely heartbroken after Beck and he and also we're keenly aware that people are coming to the show after binging season 1 and have all fallen in love with Elisabeth Lail."
"I think it would be stupid to just slot someone else in," she said of replacing the character of Beck with another character. "Season one, we're constructing a story that really takes that into account, and no one is going to shove anything down the audience's throats. Joe is really contending with what happened in season one."
Are you excited for You's second season?
Photo: Netf