Carly Pearce Says Kelsea Ballerini, Maren Morris Collaboration Will Happen
By Blake Taylor
November 12, 2019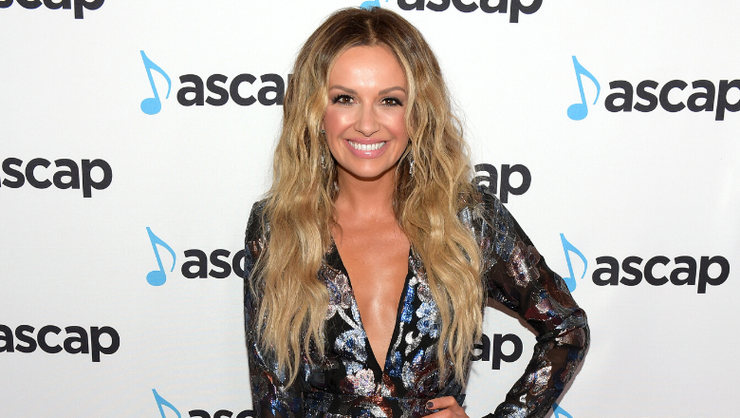 Carly Pearce says a collaboration between herself, Kelsea Ballerini and Maren Morris will happen.
"We've talked about it [collaborating] for sure," Pearce tells People. "I mean we always joke- the trio, Dolly [Parton], Emmylou Harris and Linda Ronstadt- we'd love to recreate that one day." Pearce adds, "Those girls are so talented, it'll happen."
Pearce, Ballerini and Morris have become super close over the last few years developing what Pearce calls a "sisterhood."
"The three of us know what each other is going through more than anybody else," Pearce says. "I look to them as people that I'm coming up behind, that I admire and I look to them for advice on somethings."
When these busy ladies are all in the same place at the same time with time to spare, they like to have girls nights together full of "a lot of wine and a lot of tequila."
"It's just a lot of sharing stories. They gave me a lot of marriage advice when they first heard that I felt like Michael [Ray] was really going to be my husband," Pearce explains, adding, "And I remember when Maren talked about wanting to get pregnant this year, and now she is."
Ballerini, who's married to Morgan Evans, and Morris, who's married to Ryan Hurd, both understand what it's like to be married to artists. Their best piece of advice to Pearce before marrying country singer,Michael Ray,was to not go longer than two weeks without seeing each other.
"You don't think it's a big deal, but it really is a big deal," Pearce says. "It's funny, we're all married to artists, I don't know why we all did that," she jokes, continuing on, "but it's really hard to juggle just one person's schedule, let alone two completely different careers."
While there's no official word on when fans can expect this trio to collaborate, according to Pearce, it'll happen. All three ladies are expected to take the stage at the 2019 CMA Awards for a historic all-star female performance with other iconic women of country music.
Tune into ABC on Wednesday, November 13 at 8 p.m. ET to catch the 53rd Annual CMA Awards live from Nashville's Bridgestone Arena.
Photo: Getty Images