T.I.'s Wife Tiny Rolls Her Eyes When Asked About Deyjah Harris
By Peyton Blakemore
November 13, 2019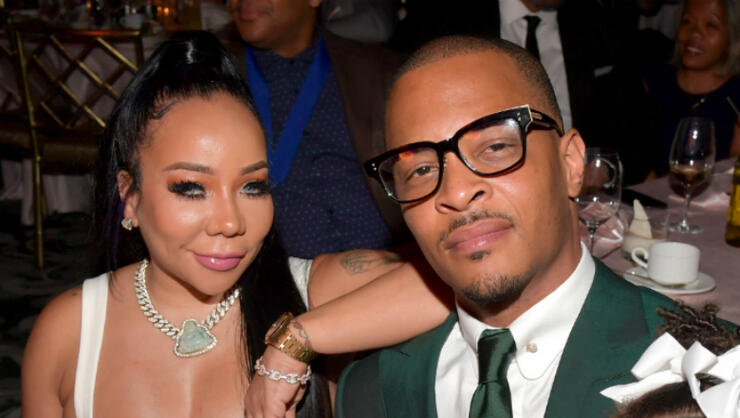 Tameka "Tiny" Harris has finally given her two-cents on her husband T.I.'s controversial comments about attending his daughter's gynecologist appointments to "check her hymen."
On Tuesday (November 12), the 44-year-old reality star shared a photo of her and Tip to Instagram, which she captioned, "Mi amor por siempre…," which translates to "my love always." While Tiny's support for her husband, who has yet to release a statement about his troublesome remarks, was obvious, the same can't be said for her support of her stepdaughter Deyjah.
After a fan commented on the Instagram photo, asking if Deyjah was OK, Tiny simply responded with multiple eye-rolling emojis: "🙄🙄🙄🙄."
The Xscape singer's comment came shortly after Deyjah pulled the ultimate social media move, unfollowing her dad, Tiny and her stepsister Zonnique Pullins. While the 18-year-old college student has yet to publicly address her father's comments directly, she has liked a number of tweets that called his remarks "disgusting," "possessive" and "controlling." Deyjah additionally tweeted, "I loveeeeeee yalllllll" after receiving messages of support from fans.
As fans know, during a recent podcast interview, T.I. spoke about visiting the gynecologist with Deyjah to ensure that she's a virgin. "Right after the birthday, we celebrate...usually the day after the party, she's enjoying her gifts, I put a sticky note on the door, 'Gyno, tomorrow, 9:30,'" the "Whatever You Like" rapper told the co-hosts. "We'll go and sit down and the doctor will come and talk, and you know, the doctors maintain a high level of professionalism. He's like, 'Well, you know sir, in order for me to share information...' I say, 'Deyjah they want you to sign this...so we can share information. Is there anything that you would not want me to know?'"
"I said, 'Look doc, she don't ride no horses, she don't ride no bike, she don't play no sports, man, just check the hymen please and give me back my results, expeditiously," T.I. recalled, laughing. "But I will say, as of her 18th birthday, her hymen is still intact."
T.I.'s comments sparked outrage on social media, with celebrities like Chrissy Teigen and Iggy Azalea (to name of few) voicing their disapproval on Twitter.
Following the backlash, podcast hosts Nazanin Mandi and Nadia Moham released a joint statement denouncing Tip's comments and apologizing for their "knee jerk reaction to the uncomfortable topic."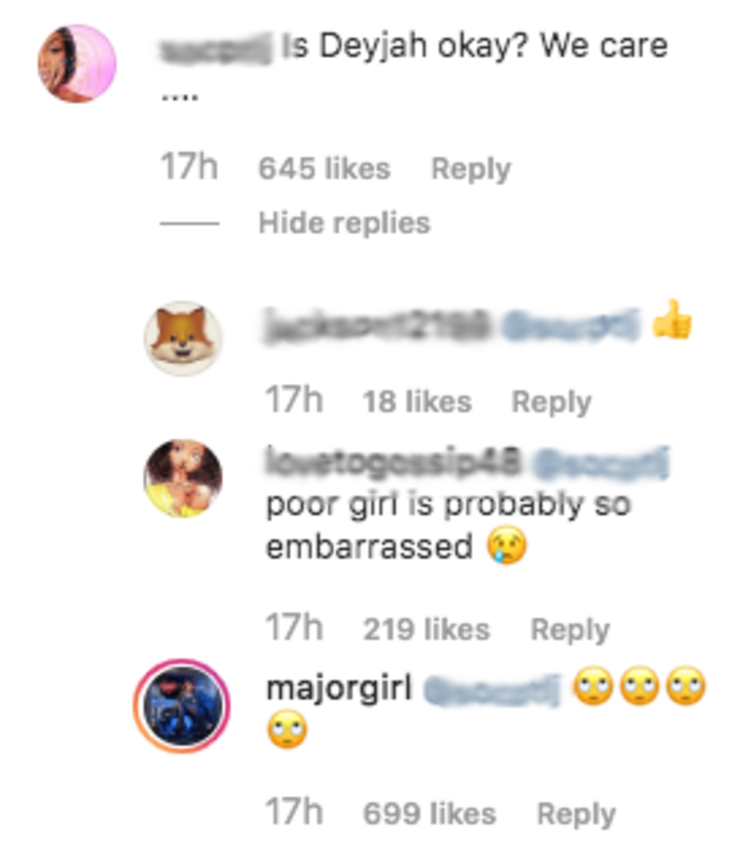 Photos: Getty Images/Instagram
Chat About T.I.'s Wife Tiny Rolls Her Eyes When Asked About Deyjah Harris