Pardison Fontaine's New Mixtape 'UNDER8ED' Is 'A Classic'
By Lauren Crawford
November 15, 2019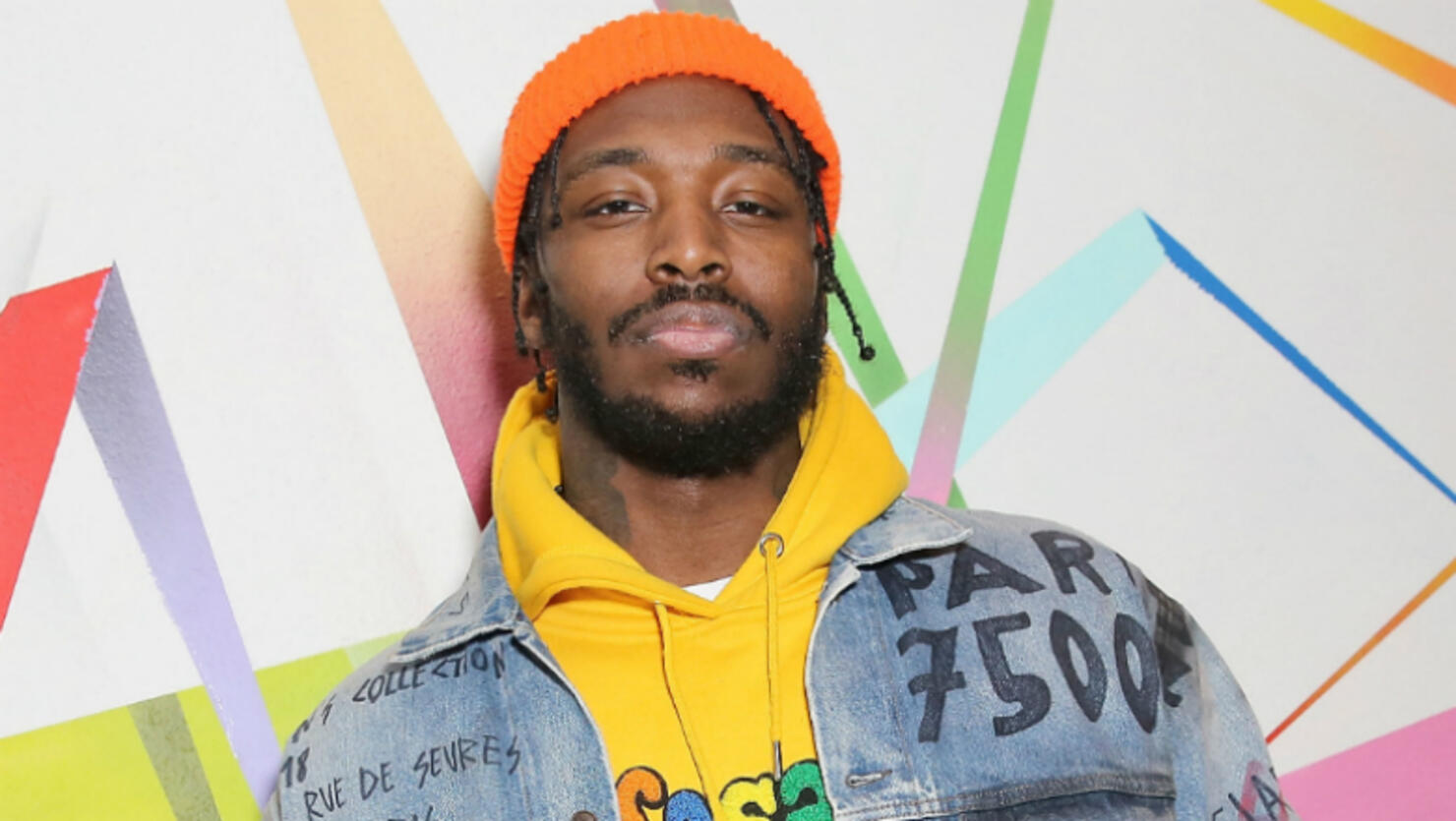 Pardison Fontaine is the best artist out right now if you ask him.
Ahead of the release of his new mixtape UNDER8ED, which dropped on Friday (November 15), the 29-year-old rapper spoke to iHeartRadio about his new project, and to say that he was extremely candid would be an understatement.
With a refreshing candor that was inevitably endearing, Pardi opened up about the mixtape, explaining how he drew inspiration from both his hometown of Newburgh, New York, and his womanizing ways. And when he wasn't talking about his new music/love of women, he was recalling the biggest moments of his breakout year, revealing his dream collabs and sharing how much he's grown as an artist in the past year.
Check out our interview with the rising star below.
Tell us about UNDER8ED — What influenced the mixtape?
UNDER8ED is like 15 tracks of me just telling how I be just f**king random baby moms and strippers and prostitutes... pretty much anything I could get my d*ck in. I go with that sh*t, as long as it's female, of course. I'm talking big b*tches, little b*tches, skinny b*tches, tall b*tches, fat b*tches, wide b*tches, white b*tches, black b*tches, yellow b*tches, purple b*tches. Any type of b*tches, I pretty much enjoy it, so that's what UNDER8ED is about to me.
It's [also] the story of my city. I feel like I'm from a small town. There's a bunch of small towns across America where I feel like we got a bunch of talent that doesn't get all the credit it deserves. It gets overlooked. People from various walks of life got that same situation. And I felt like as an artist, as a lyricist, as all of those things I've been underrated. That's the thing I see most in my comments. Like I'll post something and people comment: 'He's so underrated. He's nice. I don't know how people sleeping on him.' S, I feel like it was a proper title for this project.
How does this mixtape compare to your previous projects?
This mixtape compares to my other mixed tapes fairly well. My last one was a classic, if I say so myself. It was called Not Supposed To Be Here. And now this one, you can just see the growth. Like the steps I took in my career to where I'm at now. I got a different subject matter. By the time you all hear this, it's already a classic.
What was your creative process like making "Shea Butter"?
First off, shout out to ODB and the whole Wu-Tang. The track came from the "Shimmy Shimmy Ya" sample. Me and my boy DJ we always going back and forth with the music. So I sent him the sample and he knew what to do with it immediately. So he sent it back and I like to write all over the crib so I just hopped in the shower and I'm playing the instrumental and I just look ahead of me and I'm seeing like the little things that are on that little caddy. So it was like TRESemme up there and Shea Moisture, Shea Butter, all of that sh*t was up there. And I'm like, yeah that's fire, I ain't never heard that in a song.
I'm like, 'TRESemme and Shea Butter she back.' So once I had the hook I was just, I was floatin' through it.
You've had a breakout year. Looking back at 2019, what are you most grateful for?
2019 was definitely a big year. For the first time in my career as an artist, I got a platinum plaque. That was a sign. That was major. I always wanted to do it. I wasn't sure if it was going to happen. I had a feeling. I was confident I could do it. But to actually have it come through to fruition was amazing. The biggest thing that I'm happy about though is the love and the response I get from my own hood now because we never had anybody that could make it. We never had anybody as an example do anything positive. So for me to be able to go [back] and see the kids and they're reciting the lyrics. I think that's a big thing.
Your debut single "Backin It Up" in many ways was your introduction to the world. What has that song meant to you? And what was it like working with Cardi B on the record?
Working with Cardi B is always fun, that's my dog. We've done many records together, so for the world to receive this one the way it did, it was really important. It was lit. I just liked the response. That's why I really got into this, is to see the response of the people. For me to be able to record something and then people make it a part of their everyday life. They play this in their car when I'm not there. They play this when they about to go to the club and just knowing that women are getting ready and building their self-esteem and confidence to the sound of my voice is an amazing thing. I know there's a boyfriend or ex-boyfriend mad out there. I enjoy very much just the thought of that.
You've worked with some of the hottest names in the game already — City Girls, Cardi, and more — who else do you want to collab with?
I wanna collab with Adele, Ed Sheeran, Rihanna, Beyonce. Those are the people I really want to collab with.
Could we get an alternative crossover and/or collab from you in the future, being that you're a fan of Kings of Leon, Thirty Seconds to Mars and other alt bands?
I would definitely work with Kings of Leon or 30 Seconds to Mars. I'm a big fan of both of them, so, it could definitely happen in the future, like some Jay-Z, Kanye, Linkin Park sh*t. I think I can see that happening.
You've come a long way from Not Supposed To Be Here, but you're still very much that same Pardi, how do you remain true to yourself while still growing as a lyricist?
Basically, I'm still the same person. I've grown as an artist and I think my music always reflects exactly where I'm at in life. I've always been a realist. If I ain't lived it, if I ain't saw it, if I ain't did it myself, I don't talk about it. So my music is always gonna reflect exactly where I'm at in life. So, that's why you still hear the same funny me, the same stories about women. The women just got a little badder for me, but I'm still the same person.
Lastly, what do you want people to know about you as an artist?
I'm a real person, and frankly, better than the other artists that you're listening to right now. That's about it.
Photo: Getty Images