Kacey Musgraves Shares New Song 'All Is Found' From 'Frozen 2' Soundtrack
By Blake Taylor
November 15, 2019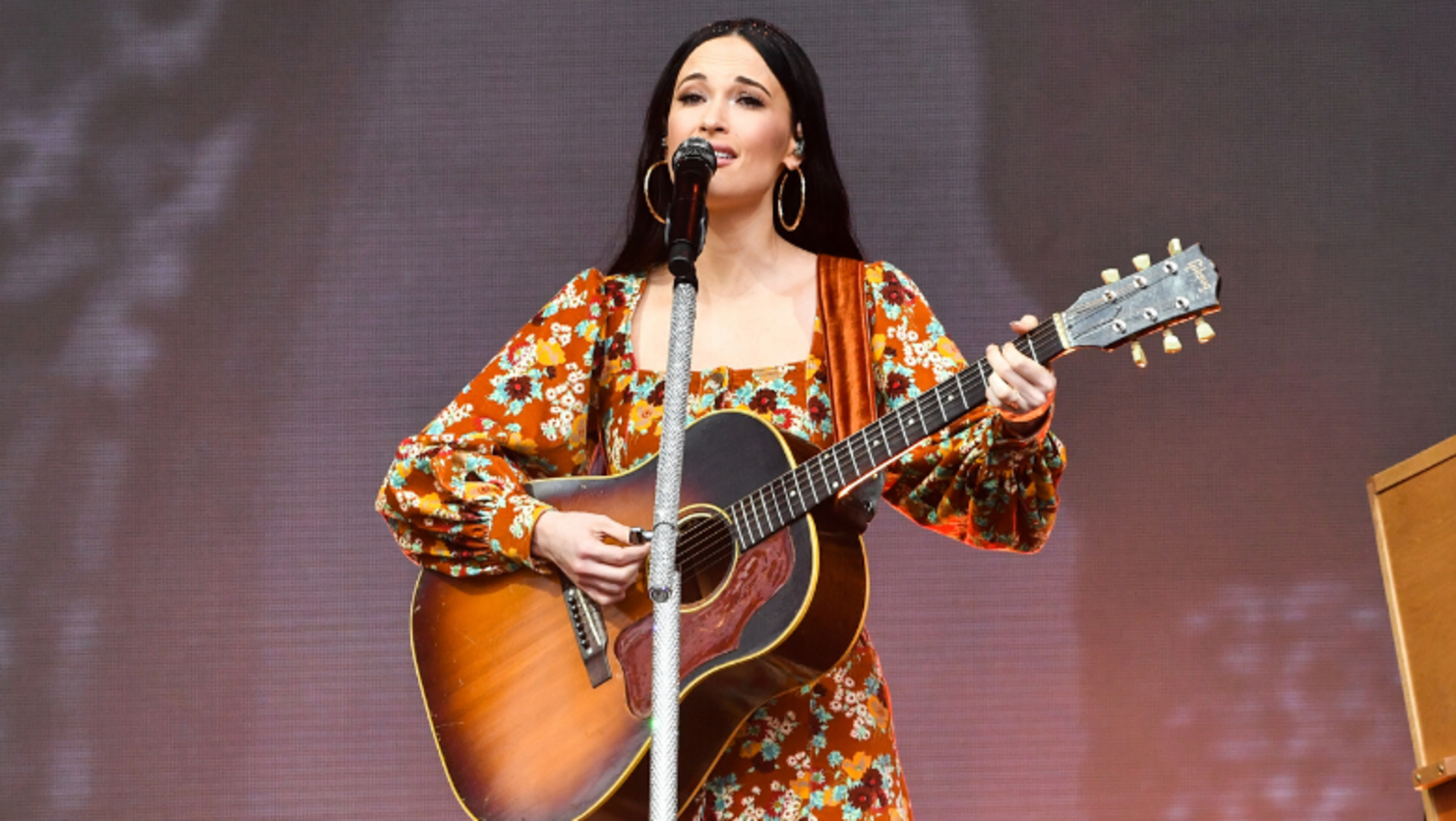 Kacey Musgraves is a part of the soundtrack to Disney's new animated movie, Frozen 2. The country star contributed her version of the track, "All Is Found" to the project.
In the new movie, "All Is Found" is performed by the character Iduna, voiced by Evan Rachel Wood, who is the mother of Anna and Elsa, voiced by Kristin Bell and Idina Menzel. Fans can expect to hear Musgraves' version of the song at the end of the film as a part of the movie's credits slate.
"Where the north wind meets the sea, there's a river full of memory. In her waters, deep and true, lie the answers in a path for you / Dive down deep into her sound, but not too far, or you'll be drowned," Musgraves sings. "She will sing to those who hear / And in her song, all magic flows / But can you brave what you must fear? Can you face what the river knows?"
In addition to Musgraves, Panic! at the Disco and Weezer both contributed songs to the soundtrack as well. Frozen 2 will hit theaters on November 22. Take a listen to Musgraves' rendition of "All Is Found" below.
Musgraves' Frozen 2 release follows a big week for the country star. On Wednesday (November 13), at the 2019 CMA Awards she won Female Vocalist of the Year and Music Video of the Year. Additionally, she delivered a sweet performance of "Rainbow Connection" alongside her lifelong hero, Willie Nelson.
Musgraves recently announced she's bringing her new holiday special, the Kacey Musgraves Christmas Show, to Amazon Prime. The special will feature performances by the country star of both original and classic holiday songs along with a handful of collaborations with celebrity guests.
"My vision was to bring my old Christmas album to life visually and create a modern and fashionable, fresh take on a classic format. It's a nostalgic, Wes Anderson-inspired reimagining of the holidays. It's heartfelt, funny, and most of all, real. I can't wait to finally share," she says.
The Kacey Musgraves Christmas Show will premiere November 29 on Amazon Prime.
"The Kacey Musgraves Christmas Show" is coming to you full of festive comedy & musical moments featuring many of the incredible talents you know & love (including my actual Nana!) Watch it November 29th on @amazonprimevideo #KaceyChristmas pic.twitter.com/yGWSm6cbtL

— K A C E Y M U S G R A V E S (@KaceyMusgraves) November 4, 2019