Miranda Lambert Talks Overcoming Her Lifelong Struggle With Weight
By Blake Taylor
November 15, 2019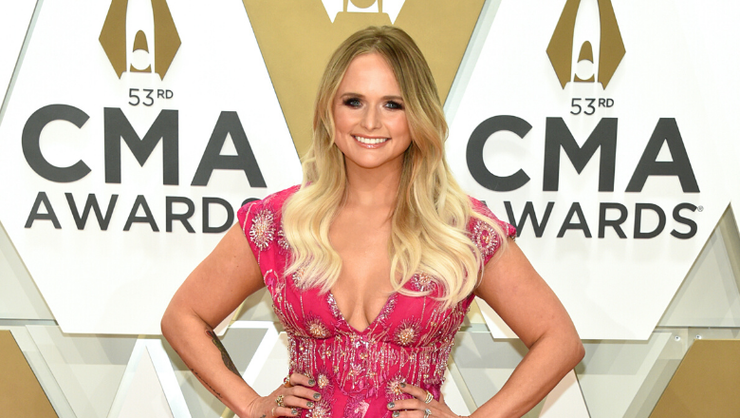 When you're in the public eye as much as country star, Miranda Lambert, it's easy to feel pressure from society to look or act a certain way.
In a recent interview, the singer opened up about her struggle with self-confidence and weight at times throughout her career. "I've been all sizes. My whole life, I've struggled with ups and downs in weight," Lambert tells Health. "I'm only 5'4" so weight shows quickly on me."
Though she's previously felt the pressure to lose weight, Lambert has now "hit a comfortable place." She explains, "This is pretty much my size. I'm a size 6, give or take five pounds, depending on the day. It's so good to find your place."
"I don't like being onstage worrying about my body. That's the last thing I want to be thinking about. I don't give my best performance when I'm distracted by my insecurities."
Lambert recalls one specific moment when a fan inspired her to stop worrying about weight and instead embrace who she is. "I had a girl come up to me. She was probably my size and age, and she said, 'I want you to know I threw my scale away because of you, because you're so confident. I realized my weight is not in a scale; it's in how I feel about myself.'"
That woman gave Lambert says gave her the confidence to be like, "Whatever state you're in, you've gotta rock it."
Lambert has done it all when it comes to dieting. Low-carb diets never seemed to do the trick for her because every time she'd gain the weight back so quickly. "Sometimes I have a couple weeks where I just drink beer and eat cheeseburgers. And then I'll go, 'That was fun, but my stuff doesn't fit.' Then I'll spend a month doing Pilates or riding a lot and running." She adds, "I'm not a runner, but I'm trying to be one."
As Lambert works to become a runner, she'll also be rocking venues around the country for her 2020 "Wildcard Tour" in support of her latest album, Wildcard. Texas country singer, Cody Johnson and Lanco will also join her on the journey. Tickets to the tour are available now.
On Wednesday (November 13) at the 2019 CMA Awards Lambert performed her current single, "It All Comes Out In The Wash." She delivered an energetic, bubbly performance beaming with the self-confidence and joy she now has.
Chat About Miranda Lambert Talks Overcoming Her Lifelong Struggle With Weight