More Than 55 Million Americans Plan to Travel for Thanksgiving, AAA Says
By R.J. Johnson - @rickerthewriter
November 15, 2019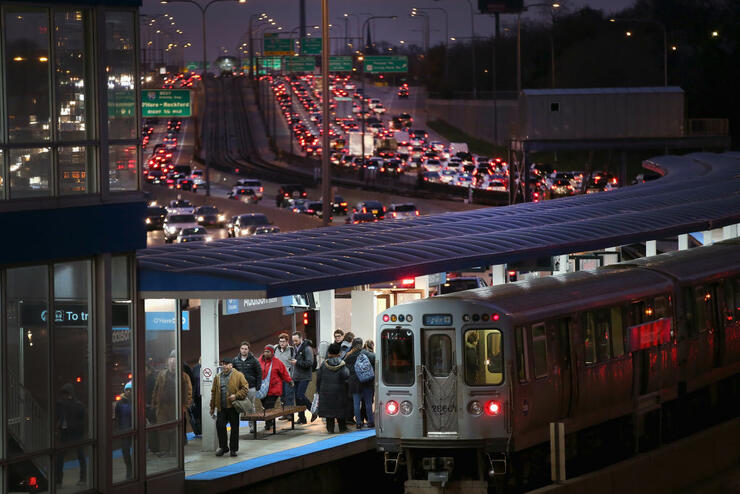 If you have any plans to travel during the Thanksgiving holiday, you may want to leave now. AAA estimates that more than 55 million Americans will venture at least 50 miles from home this Thanksgiving, the most since 2005 and the second-highest since the company began tracking in 2000.
"Millions of thankful Americans are starting the holiday season off right with a Thanksgiving getaway," said Paula Twidale, vice president, AAA Travel. "Strong economic fundamentals are motivating Americans to venture out this holiday in near-record numbers. Consumer spending remains strong, thanks to increasing wages, disposable income and household wealth, and travel remains one of their top priorities for the holiday season."
Planes, trains and automobiles will all be used by holiday travelers as 49.3 million Americans are estimated to hit the road. Air travel saw the largest increase in passengers, with around 4.45 million Americans expected to fly. There's another 1.49 million people traveling by train, bus or cruise ship, a slight increase of 1.4% over last year.
Thanksgiving traffic is legendary and while Wednesday afternoon may be the most opportune time to travel, everyone is on the road at that time. AAA says people traveling by automobile should expect major delays, with some commuters seeing up to 3.5 times the normal time they sit in traffic.
"With record levels of travelers, and persistent population growth in the country's major metropolitan areas, drivers must prepare for major delays," said Trevor Reed, transportation analyst at INRIX. "Although travel times will peak on Wednesday afternoon nationally, travelers should expect much heavier than normal congestion throughout the week."
If you haven't booked your flight yet and wish to avoid the crowds, AAA recommends people should try to fly the Monday before Thanksgiving. According to the company's data, that day has the lowest average ticket price prior to the holiday and there are far fewer travelers in the airport. You can also save time and money by traveling on Thanksgiving Day, which has the holiday week's lowest average ticket price of $454.
People aren't just heading to grandma's house for Thanksgiving. Some of the most popular destinations for travelers are some of the warmest spots in the nation. According to AAA, Orlando, theme parts in Florida and Anaheim, California are a big draw for families looking to celebrate their extended holiday weekend. America's playground, Las Vegas, Nevada, is also a popular spot for people looking to getaway for the weekend, but with two cities on the list, Hawaii is where most people are heading this Thanksgiving.
Photo: Getty Images