This 9-Year-Old Girl Just Slayed Nirvana's 'In Bloom' On Drums
By Katrina Nattress
November 17, 2019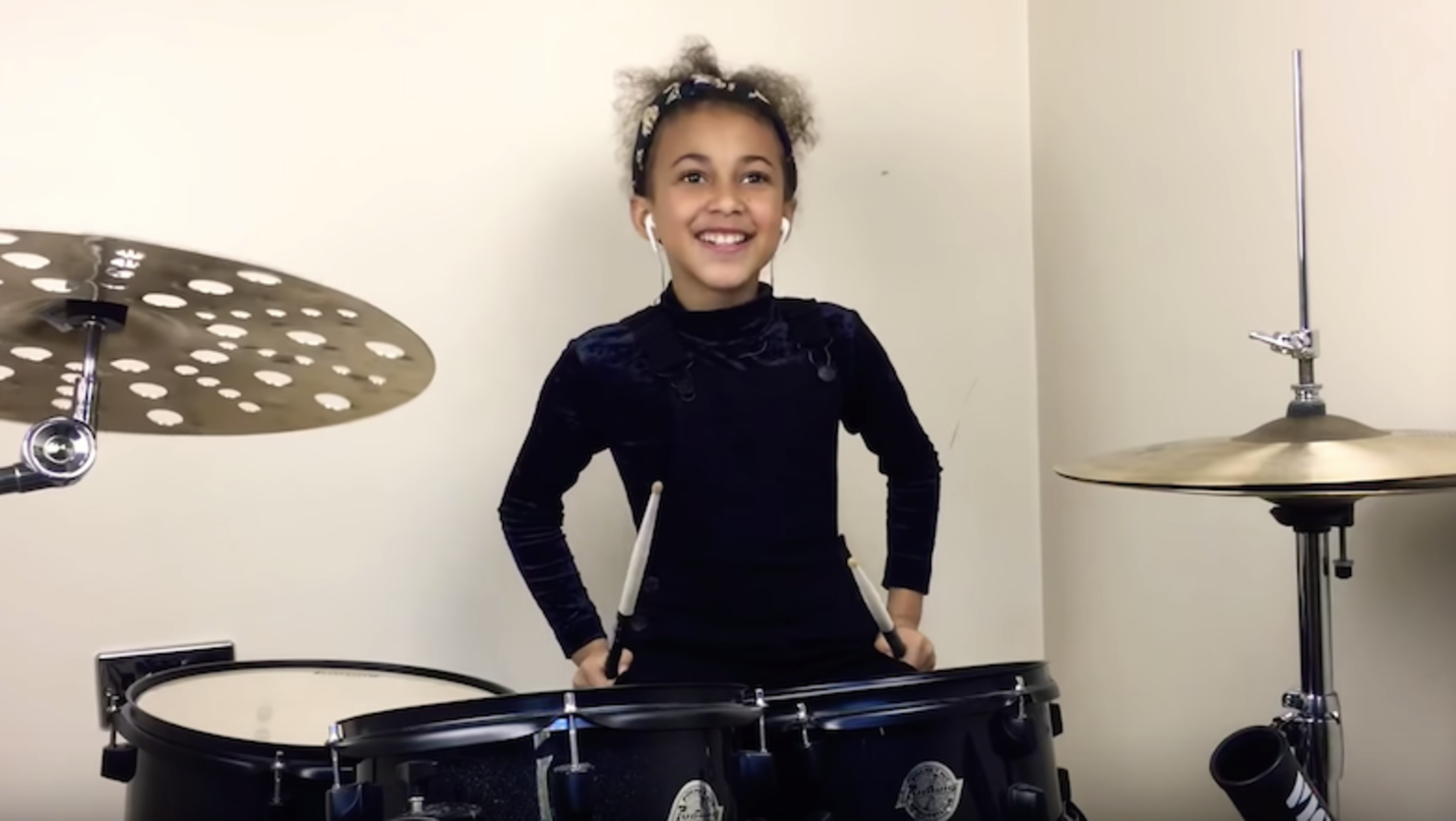 In a matter of five months, Nandi Bushell has jammed with Lenny Kravitz; hung out with Questlove, and starred in an English commercial — and she's just nine years old.
Bushell is known for her impeccable drumming skills and has been uploading videos since she was six years old, according to NPR. The Ipswich, England native most recently shared a clip where she's playing along with Nirvana's 1991 hit, "In Bloom," and we're obsessed. Aside from straight up slaying the song, it's the enthusiasm and energy that makes us love the prodigy even more. While she's playing, she lets out primal screams during particularly intense parts. She's also already got her drum face down, letting her emotions shine through as she pounds her kit.
"I can jam to Nirvana In Bloom all day! I LOVE NIRVANA ❤️ Nirvana are in my top 5 bands so far," she wrote in the YouTube description. "I just found out Dave also played with @jackblack in @tenaciousd, @foofighters and @queensofthestoneage!!!! The film school of rock is the best film in the world. #nirvana"
Watch Bushell drum to "In Bloom" below.
Though Dave Grohl has yet to respond to the young girl nailing the song, we wouldn't be surprised if he did. Earlier this year, the former Nirvana drummer relayed a sweet message to another percussionist prodigy, Yoyoka Soma, after she performed the drum part of Foo Fighters' "The Pretender" on Ellen.
Photo: YouTube