Louis York Is Shaking Up The Music Industry With Their Genre-Bending Sound
By Peyton Blakemore
November 18, 2019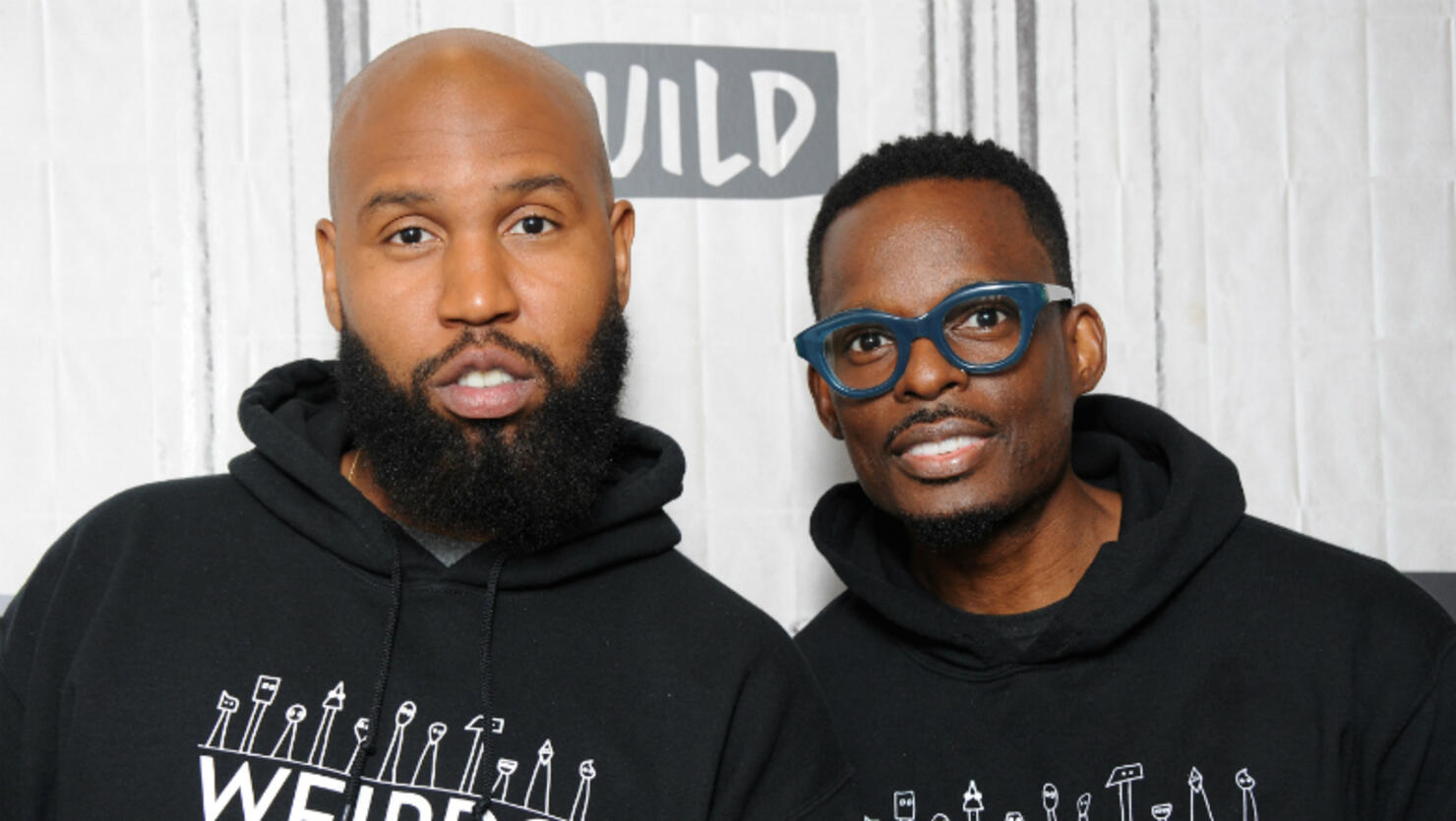 Louis York is what you get when your favorite artists' favorite songwriters and producers come together.
Claude Kelly and Chuck Harmony have worked with the biggest artists in the world — everyone from Whitney Houston to Celine Dion to Michael Jackson to Janet Jackson to Britney Spears, you name them, they've worked with them — and now the longtime friends and collaborators are blessing listeners with music of their own.
Shortly after dropping their debut album American Griots, the genre-bending duo sat down for an exclusive interview with iHeartRadio, sharing how their duo came to be, what listeners can expect from their music, their goals as a band, and most importantly, who they are as Louis York.
Get to know the talented musicians and listen to their latest single "How I Feel" below.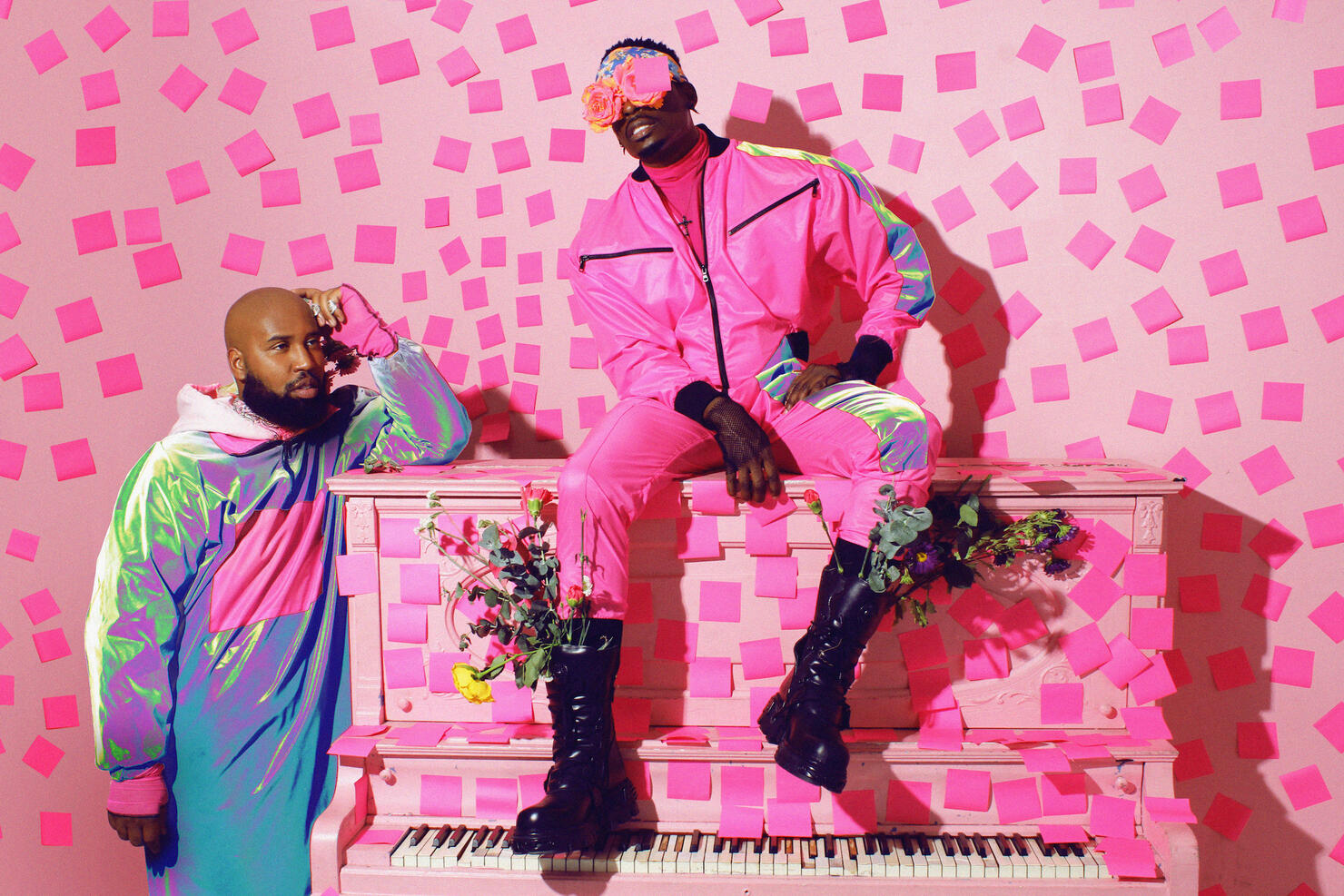 You both have created music for some of the biggest names in pop and R&B. Now that you all are working together, stepping into the spotlight yourselves, what has the process been like working as a twosome, creating music just for the two of you?
You cannot complain when you say that you worked with Whitney Houston and Celine Dion, Michael Jackson, Janet, Britney, Ne-Yo, and the likes of such. However, I will say working as Louis York as a duo, has been the most rewarding creative experience for both of us because we're able to really get the ideas all the way out. So it's not just the idea then you give it to someone and hope that they get it right. We're able to write it, produce it, arrange it, figure out how to do it live, make it real, make it magic. This is definitely the best phase of my musical career thus far.
Tell us about American Griots — What story does the album tell? What do you hope listeners get out of it?
It's a vivid story of two musicians. Two creative people who are using all of the influences that they gained over the many years of us doing music. And putting them all together, mashing them up, and telling a story about the timeline of the musicality of black people, the timeline and the musicality of ourselves and the history that goes along with all of that as well as all the knowledge and understanding that we've gained along the way. We just hope people will hear our hearts, will hear our intention to be black excellence as we move into a new decade.
How does American Griots compare to your previous projects, Masterpiece Theatre — Act I, II, and III.
I'm very, very proud of those bodies of work and the music on them, but I would say that those EP's were kind of the appetizer before you get the main course, which is American Griots. We were testing the water before this. We were learning ourselves as a duo, and we knew after doing those three what the debut album would have to sound like. We have to be bold and experimental and musical and poetic. We can't really hate on Masterpiece Theater, but I think American Griots is next level.
The album has a few songs that are 80s-esque — what about that time period inspires you all so much?
The reasoning is simple —that's the era where we fell in love with music. That's the decade that gave us all the feels. I'm talking about from Michael Jackson to Billy Joel, to Prince, to Earth, Wind & Fire, to Hall and Oates. All of those artists, all of those feelings make us who we are as musicians. And so, for our debut album, of course, we going to go back to the source.
What has it been like having the American Griots out in the world?
So putting this album out has been a process because you work with it in every single way. You, You're thinking about it, dreaming about it, sleeping about it. So there's this moment when it's finally out and you can no longer tweak things and make changes. That's a little scary. It's always scary to put your heart out there and your emotions and your ideas out there for the world to hear and potentially judge. But I'm just so proud of the music that we made.
I was really excited for people to hear where our hearts were at, what lessons we learned, what we have accomplished as a musical body of work. And the crazy part is that the response we've been getting has been overwhelmingly positive. I think people miss poetry. I think people miss black men expressing themselves. Men expressing themselves period. So all we've gotten thus far is, thank yous, and [people saying]: 'I feel this is a classic.' 'I love what you're bringing music back to and also pushing it forward.' And that's the best compliment ever because we want people to feel what we are doing. Not just hear it, but feel it.
You all are definite genre-benders, but how would you define your sound?
It's a compliment to us when people say that we're genre-bending because we've always hated being put in any kind of a box and each genre sometimes feels like a box, and a small box at that. We grew up listening to a lot of things from classical music to hymns to spirituals to gospel to pop to R&B, Jazz. All that's in there. We couldn't really be ourselves and not put all the things we learned along the way into our music. So when people say we're genre-bending, that's one of the best compliments because that means we're capturing and mastering a bunch of things at one time, so people feel multiple emotions.
But, if we had to categorize the Louis York sound, then, we'd say we're R&B because, at the end of the day, we are two really expressive emotional musical guys putting their heart and their soul on the line for these songs. And so we want people to feel it from our souls. So, R&B and soul music is where I think we would call home.
What made you all decide to come together and form a group?
So we decided to become a band because we were actually thinking about quitting music. We were uninspired by the calls we were getting to produce and write songs for others. And we were tired of being put in our respective boxes. Like me, myself, Chuck, I was put into R&B box, like really heavy. And Claude was put in that pop box really heavy. We had so much more to offer the world than the boxes that we were being put in. We were frustrated enough to quit and he kind of convinced me not to quit, and I kind of convinced him not to quit. We then decided that if we were going to give this thing a second chance, we were going to be authentic, and we were going to take risks and do the music that we were born to do, not the music that we get called to do.
What are some of your goals as a group?
We have so many goals as a group. The first goal is to put music out which, I think we're accomplishing. More than that, we created Louis York because we were looking for our people, our tribe. So, we lean heavily on our live show. And we don't just one kind of people to come to our show, we want all kinds of people to attend. We take Louis York very seriously. The same intention that we put into writing and creating for some of your favorites, which took a lot of time and effort, we do that times ten for Louis York because we intend, if we're gonna be a band, to be the best damn band you ever heard.
So out goal is to be in the rock and roll hall of fame baby.
Last but not least, who is Louis York? Going beyond just who you all are as individuals, who are you together and what sets you all apart?
We are Louis York, and what that means is that we're two black men. One's from East St. Louis. One's from New York City. We decided that two heads are better than one and so collaboration is key, and we wanted to bring something super important to the world — be inspirational and aspirational. We have an important message from God to bring to the world and so we want to do that. That's who Louis York is. That's what we represent. We represent black excellence. We represent freedom of expression. We represent supreme musicality. We represent individuality, and we some fly guys. Check us out.
This conversation has been edited for clarity and length.