Selena Gomez Reacts To Bella Hadid Deleting Her Instagram Comment
By Regina Star
November 18, 2019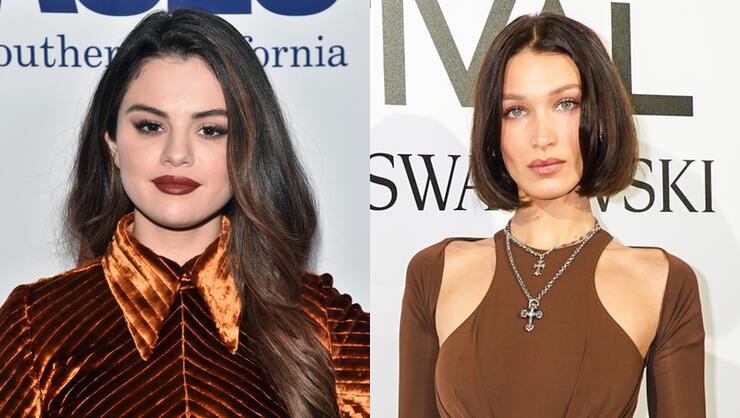 Selena Gomez had something to say about Bella Hadid deleting the Instagram post she commented on.
The "Look at Her Now" singer tried to send some love Hadid's way after leaving a supportive comment on one of the model's recent Instagram posts, but it seems the sentiment wasn't welcomed. It all went down this weekend when Hadid shared a pic from her Dior campaign, to which Gomez complimented that she looked "stunning."
Then, just as quickly as the post was shared, Hadid took the image down for reasons unexplained. And of course, fans wouldn't let the move go quietly, which sparked speculations that this was shade.
Thanks to the fast fingers of @commentsbycelebs, the fan account was able to snatch and repost the image with Gomez's comment on their page, writing, "She's all about supporting women. You all just can't take it nicely. Btw Ms. Hadid deleted the post." Word eventually made its way back to the "Lose You to Love Me" songbird, who replied, "That sucks," along with a crying face emoji.
Clearly, Gomez was hurt by Hadid deleting the post, which is a shame considering the Disney alum recently followed Hadid on IG. Then again, given their mutual connection, maybe not?
For context for the clueless, Gomez and Hadid share someone in common: The Weeknd. Once upon a time, the two Young Hollywood beauties were both romantically linked to the R&B star, and it was after their respective romances with the Canadian crooner that they reportedly unfollowed each other.
As yet, Hadid has neither responded nor re-followed Gomez on Instagram.
Chat About Selena Gomez Reacts To Bella Hadid Deleting Her Instagram Comment