Hollywood Exec Wanted Julia Roberts To Play Harriet Tubman In A Biopic
By Lauren Crawford
November 20, 2019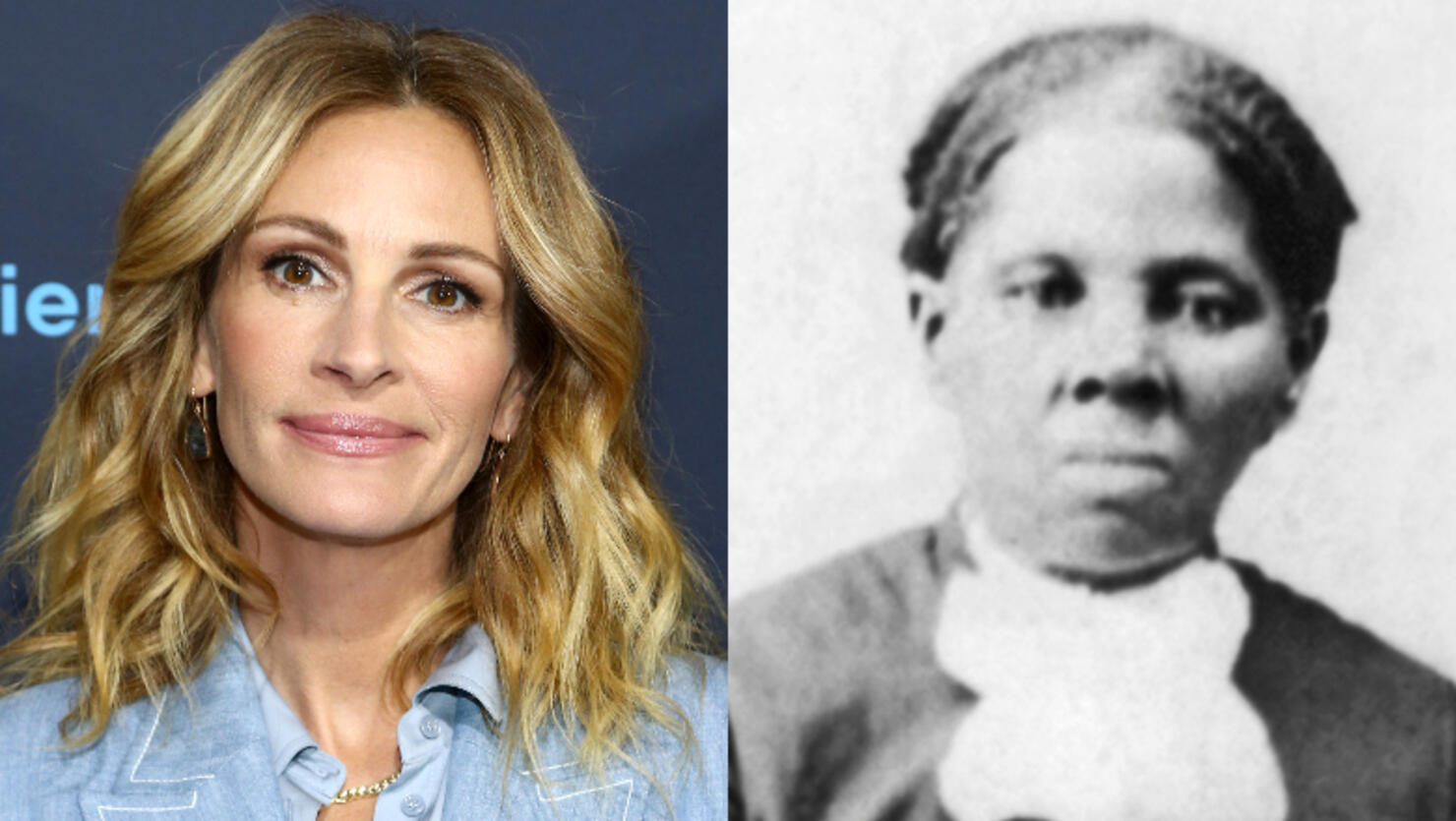 Julia Roberts might have played Harriet Tubman if Harriet was made in 1994... seriously.
In a recent Q&A, screenwriter Gregory Allen Howard revealed that the 25-year journey to create the recently released film was not without its challenges. Specifically bold ignorance from one industry exec, who actually stated — back when they were discussing possible casting options in 1994 — that the former slave turned freedom fighter, who changed the course of American History by helping hundreds of slaves find freedom, should be played by white actress Julia Roberts.
"I wanted to turn Harriet Tubman's life, which I'd studied in college, into an action-adventure movie. The climate in Hollywood, however, was very different back then," Howard said. "I was told how one studio head said in a meeting, 'This script is fantastic. Let's get Julia Roberts to play Harriet Tubman.'"
He added that when someone suggested Roberts could not play the role for obvious reasons, the executive responded, "It was so long ago. No one is going to know the difference.'"
According to Howard, the success of black-starring films like 12 Years a Slave and Black Panther allowed for Harriet to be made now.
Ultimately, British actress Cynthia Erivo got the role of one of the most esteemed black figures in American history for the film "Harriet," which was released in theaters on November 1.
Photo: Getty Images