X Ambassadors Get Their First Grammy Nod, But It's Not For Their Music
By Katrina Nattress
November 20, 2019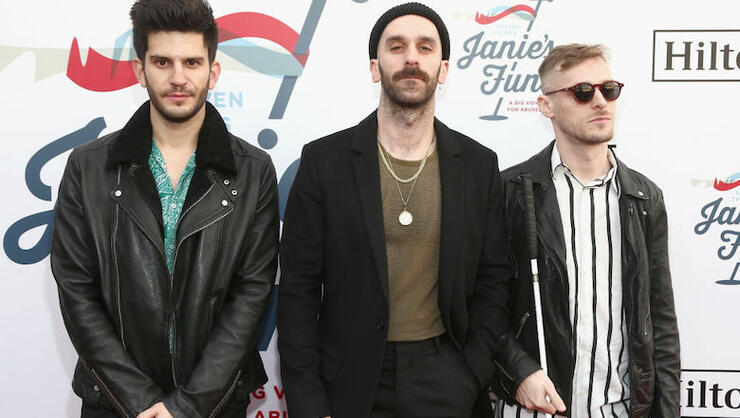 On Wednesday (November 20), X Ambassadors celebrated their first ever Grammy nod; however, the nomination isn't for their music. Aside from putting out their own earworms, the trio also produces other artists' work and some of the projects may be surprising to fans. The band's members — Sam and Casey Harris, and Adam Levin — not only produced, but also co-wrote, a handful of songs off Lizzo's dazzling Cuz I Love You, including the title track, "Jerome," and "Heaven Help Me."
The soulful hip-hop star received eight nominations this year (more than any other artist), including Album of the Year, Best Urban Contemporary Album, and Best Traditional R&B Performance for "Jerome," all of which the alternative rockers contributed. When the news was revealed, X Ambassadors took to Instagram to express their excitement.
"@lizzobeeating WE GRAMMY NOMINATED BABY!!!!!!! AHHHHH!!!!!! 'Jerome' for Best Traditional R&B Performance, and 'Cuz I Love You' (album) for Album of the Year and Best Urban / Contemporary Album," the band wrote alongside a photo displaying all of Lizzo's nominations. "'Jerome' was written on the first day we met. 'Cuz I Love You' was a last minute Hail Mary you made us all chase after a full day of writing 'Heaven Help Me', and 2 other songs we never finished lol. WE ARE SO PROUD AND HONORED TO BE ON THIS JOURNEY WITH YOU SIS. You are true visionary and an inspiration."
"Thank you for letting us into your world, we love you so f**king much!!!!!!" they continued. "And BIG love and congrats to @rickyreed for being one of the kindest, most talented, driven individuals out there— we worked on 3 different projects together this year (including our own album), spent way too much money on Miso Bowls at @honeyhi and look where we are now!!!!! SEE YOU IN 2020 GRAMMYS"
Check out their celebratory post below and a full list of Grammy noms here.
Chat About X Ambassadors Get Their First Grammy Nod, But It's Not For Their Music