Alicia Keys Throws A Retro Roller Rink Party In 'Time Machine' Video: Watch
By Katrina Nattress
November 22, 2019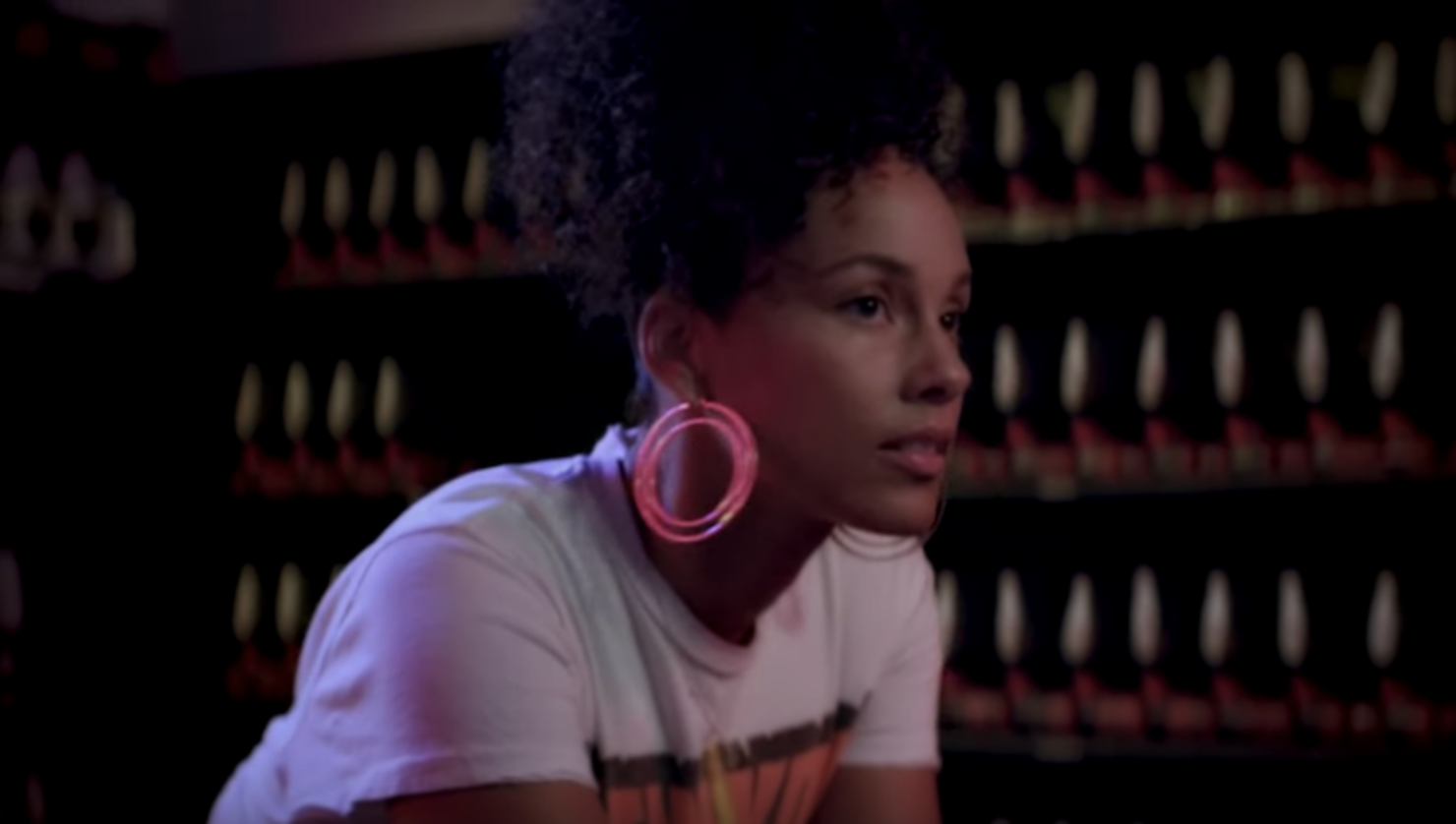 Two months after dropping her sensual Miguel-assisted single "Show Me Love," Alicia Keys is back with another new song. The funk-infused "Time Machine" has a retro vibe to it, so it's only fitting its corresponding video takes place in a roller rink.
"It feels like a skating song to me," said Keys in an interview with Entertainment Weekly. "Like after you've gone around a few times, and you finally get your legs and you're free and you're just able to completely be yourself…not worried about Am I gonna fall? Am I gonna trip? Is someone going to bump into me?"
"Time Machine" is the second preview of the R&B star's currently untitled seventh album, which is expected to come out in 2020. Watch the colorful video below.
Aside from prepping a new album, Keys will be hosting the Grammys again in 2020 (she also hosted this year's ceremony).
"At first, I did think last year was a one-time thing, but when the opportunity came back around, there was no question about returning as host," the 15-time Grammy winner told Billboard in a statement. "Last year was such a powerful experience for me. Not only did I feel the love in the room, but I felt it from around the world and it confirmed the healing and unifying power of music."
The Grammys are set to air January 26, 2020.
Photo: YouTube