Ex-Black Crowes' Steve Gorman Drummer Explains Band's Problem With Grunge
By Andrew Magnotta @AndrewMagnotta
November 21, 2019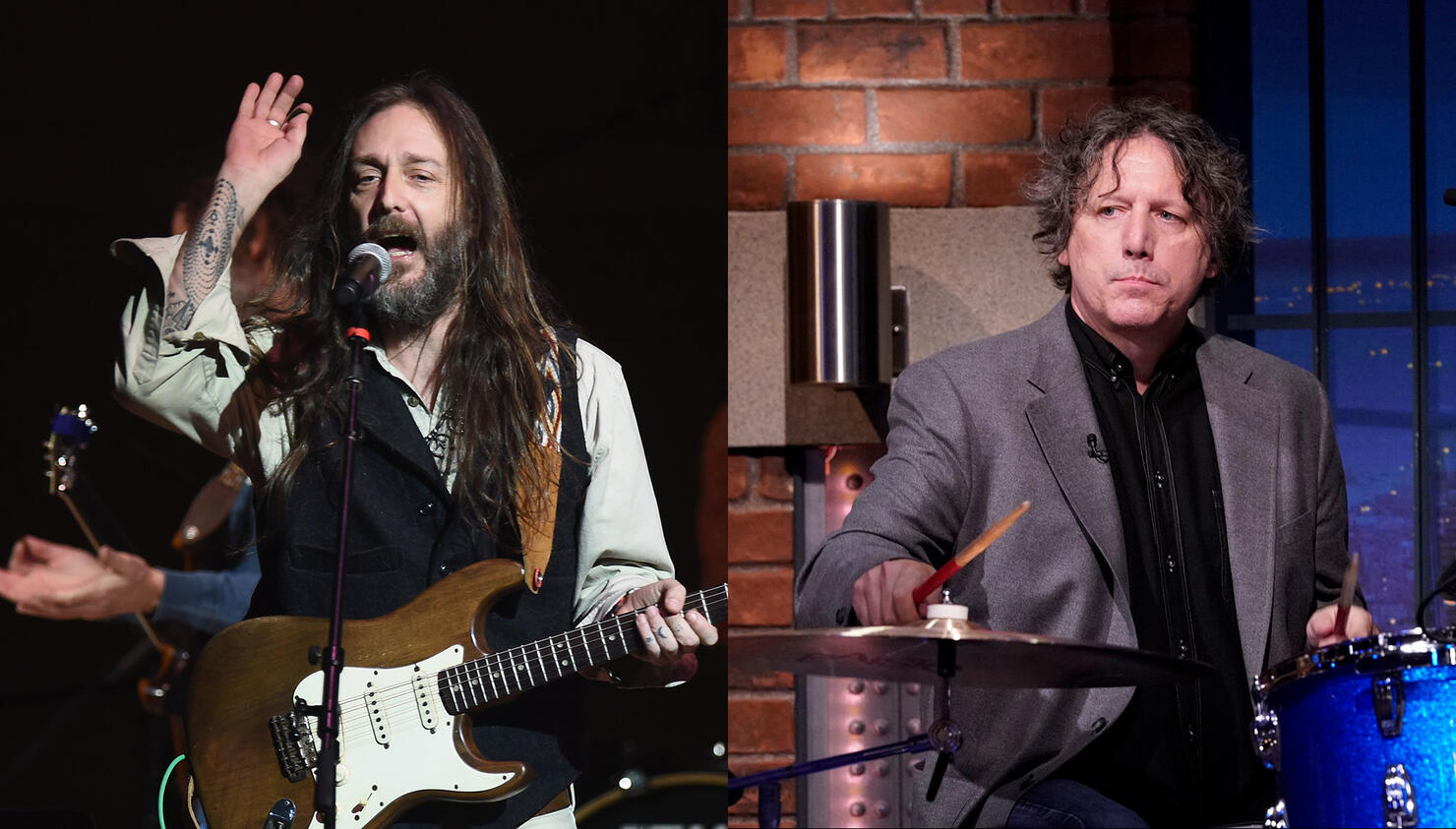 For a few months in 1990 and 1991, The Black Crowes looked like they were going to be the band of the decade.
Then MTV played a music video called "Smells Like Teen Spirit" and turned the entire music industry on its head.
While the rise of bands like Nirvana, Pearl Jam, Soundgarden and Alice In Chains had well-documented consequences for many rock acts from the prior decade, they didn't have much effect on the still-fresh Black Crowes. But the Crowes couldn't tell the future, and Seattle seemed like something to worry about.
The Crowes' co-founding drummer Steve Gorman confirmed in a new interview with the Rolling Stone: Music Now podcast that despite his and guitarist Rich Robinson's fandom for Nirvana and Soundgarden, the speed at which grunge took the rug out from under their band was hard to comprehend. Frontman Chris Robinson, in particular, harbored a lasting hostility towards grunge, particularly Pearl Jam, Gorman said.
"Watching Seattle explode, I didn't think that was awesome either, but I also saw it for what it was: These guys are all just in bands and this is a moment right now and we'll see who stays around," Gorman recalled. "I didn't get personally too worked up about it."
He continued: "Chris had a real issue with watching other bands — we were the band of the minute for a minute. Between Guns N' Roses and Nirvana was this Black Crowes year — '91, where we became the biggest new thing. Then before we're even finished with the tour, we're two months out from the end of Shake Your Money Maker and then Nevermind hits... They were No. 1 in three weeks."
The Black Crowes were a very new band in every sense of the word, Gorman emphasized. They had just seen the world open up to them with the success of their debut and then things changed before they had been around long enough to feel secure in their career.
Gorman explains over and over in his new memoir, Hard to Handle: The Life and Death of the Black Crowes, that his band had a nasty habit of getting in its own way at almost every possible turn.
"Here's the thing that was so frustrating about the Black Crowes," he said, "we didn't want to be part of [grunge], but we resented that it happened."
He adds that The Black Crowes were extremely fortunate that they were in their "own lane" and could easily coexist with music's changing fads if they thought longterm about their career.
"We weren't attached to a movement; trust me, that was a weight on the back of all those [Seattle] bands to realize that they were all connected in the minds of the public," he said. "They all had to deal with their own issues. We were a separate entity, totally in our own lane by '93 and ready to be there forever."
The Black Crowes quickly established a loyal fan base that's still eager to support the reunited Robinson brothers after two breakups. But the band, and Chris in particular, always wanted pop success.
While both Robinson brothers ultimately appreciated Nirvana, the band created a wedge between Rich and Chris in terms of where to take the Crowes creatively.
Rich was inspired by Nirvana, Gorman said, and used the band as an example of why the Crowes should write more hard-rocking material. Chris, however, "was on a mission to do something that with the more time that passes becomes more and more confusing."
The Black Crowes' Shake Your Money Maker 30th anniversary tour kicks off in June.
Gorman added that he's proud of what the band accomplished during his 27 years, but also happy to not be involved in the trek.
Photos: Getty Images