Kash Doll Unfollows Nicki Minaj For 'Talkin' Crazy' To Her
By Peyton Blakemore
November 21, 2019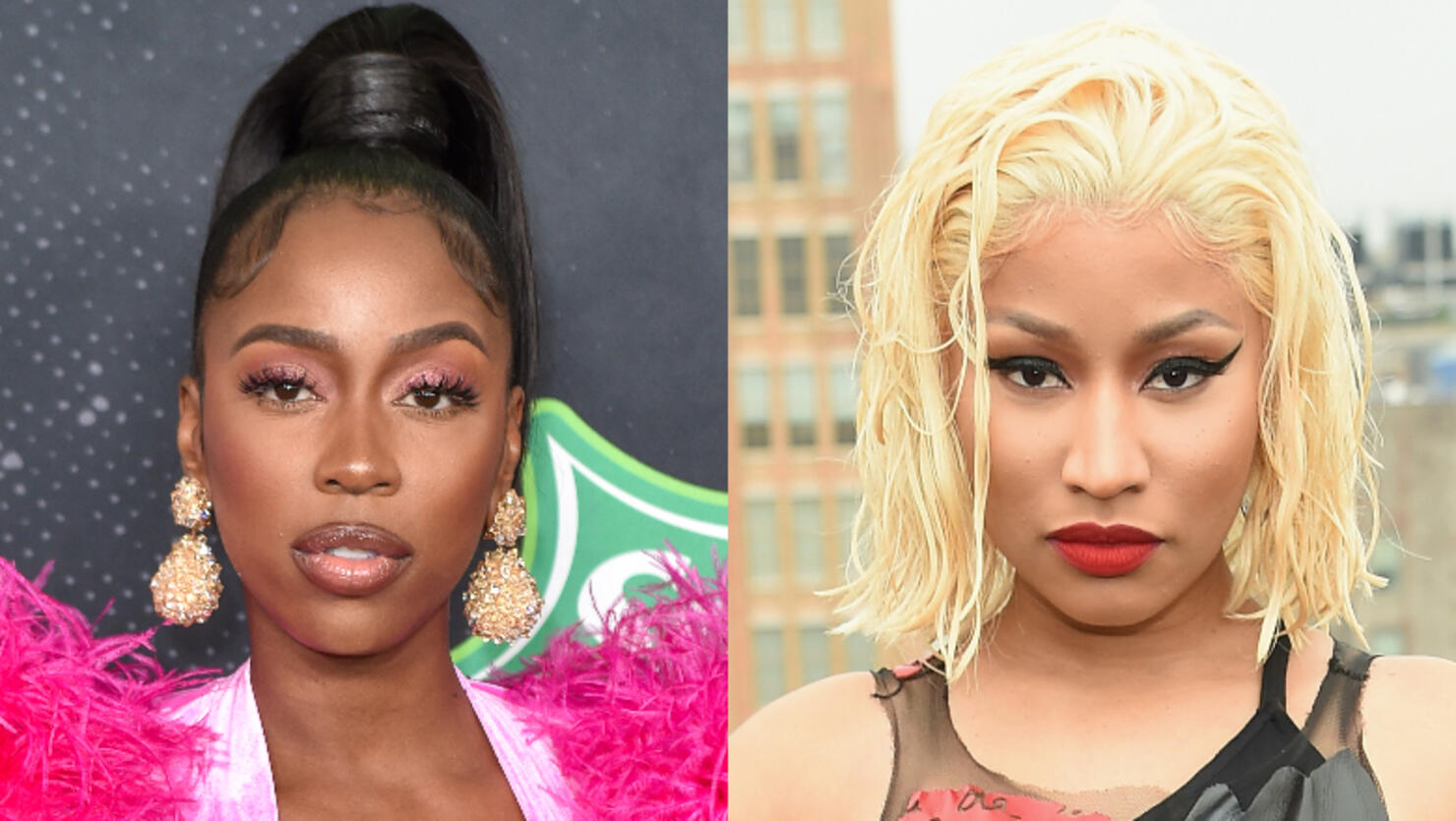 Kash Doll isn't about the drama, but she won't stand for disrespect.
The Detroit rapper took to social media on Wednesday (November 21) to address rumors that she unfollowed Nicki Minaj after hanging out with the "MEGATRON" rapper's rival Cardi B the night prior.
"It was so good to kick it wit cardi lastnight.... she cool af! A whole bunch of misunderstandings but grown women can kick it and let that s*it go! I f**k wit her," Kash Doll wrote on Twitter, referring to her and Cardi squashing their previous beef. "When i was with Cardi lastnight we didn't discuss no one... i unfollowed Nicki 2weeks ago."
While Kash Doll made it clear that her and Cardi's hangout had nothing to do with Nicki, the "Wobble Up" rapper's fans, the Barbz, began bombarding Kash Doll's mentions on Twitter and her Instagram comment section, accusing her of being phony and befriending Cardi to get back at Nicki.
All of which led to Kash going on Instagram Live to explain why she unfollowed Miss Minaj. "I unfollowed Nicki two weeks ago because when y'all was dragging me for whatever the f**k y'all was dragging me for and I told y'all to leave my name out y'all mouth, she came in my DMs talkin' crazy," she shared. "I unfollowed her a** and told her she was delusional, just like y'all motherf**kers."
The "Doin Too Much" rapper then brought up her hang out with Cardi, saying, "I don't want beef with nobody. That's why me and Cardi came together to show you this is unity."
She concluded her IG Live by saying that even though she unfollowed Nicki, there's no beef. "I'm still gonna like Nicki Minaj, but she just came at me sideways so I motherf**king unfollowed her. I'm human," Kash Doll explained.
Kash Doll says she unfollowed Nicki Minaj two weeks ago because she was talking crazy about her.

(some people believed she unfollowed her after being in the club with Cardi last night) pic.twitter.com/pRdCS47bKu

— Female Rap Room (@FemaleRapRoom) November 21, 2019