President Trump Reverses Navy Decision To Oust Edward Gallagher From SEALs
By Bill Galluccio
November 21, 2019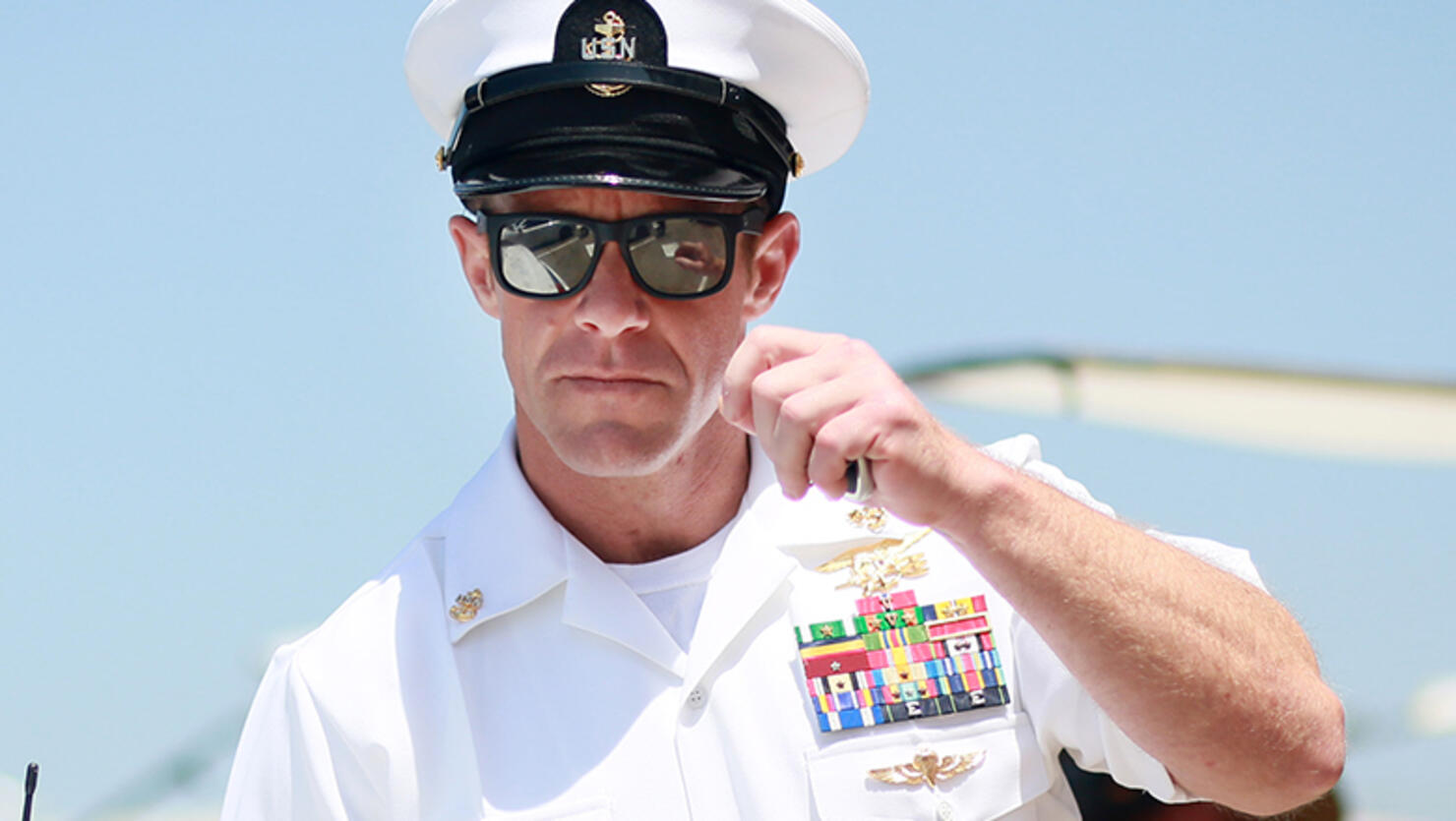 Navy SEAL Chief Petty Officer Edward Gallagher will not be removed from the elite unit after President Donald Trump intervened in his case. On Thursday (November 21), Trump announced on Twitter that the Navy would not take away Gallagher's Trident pin, which symbolizes membership in the SEALs.
Gallagher was accused of committing war crimes during a deployment to Iraq in 2017. Members of his platoon turned him in after he allegedly opened fire on civilians and killed a wounded teenage captive. He was acquitted of those charges but found guilty of posing for a photo with the corpse of the dead teenager.
Gallagher was demoted by one rank to petty officer first class and sentenced to four months of confinement. Last week, Trump reversed the decision of the military jury and restored his rank. A few days later, it was reported that officials were going to strip Gallagher and three of his supervising officers of their gold eagle Trident emblems.
President Trump intervened, saying that "the case was handled very badly from the beginning."
The Navy will NOT be taking away Warfighter and Navy Seal Eddie Gallagher's Trident Pin. This case was handled very badly from the beginning. Get back to business!
The Navy will NOT be taking away Warfighter and Navy Seal Eddie Gallagher's Trident Pin. This case was handled very badly from the beginning. Get back to business!

— Donald J. Trump (@realDonaldTrump) November 21, 2019