Dolly Parton Used Her Acrylic Nails As An Instrument Recording '9 to 5'
By Emily Lee
November 23, 2019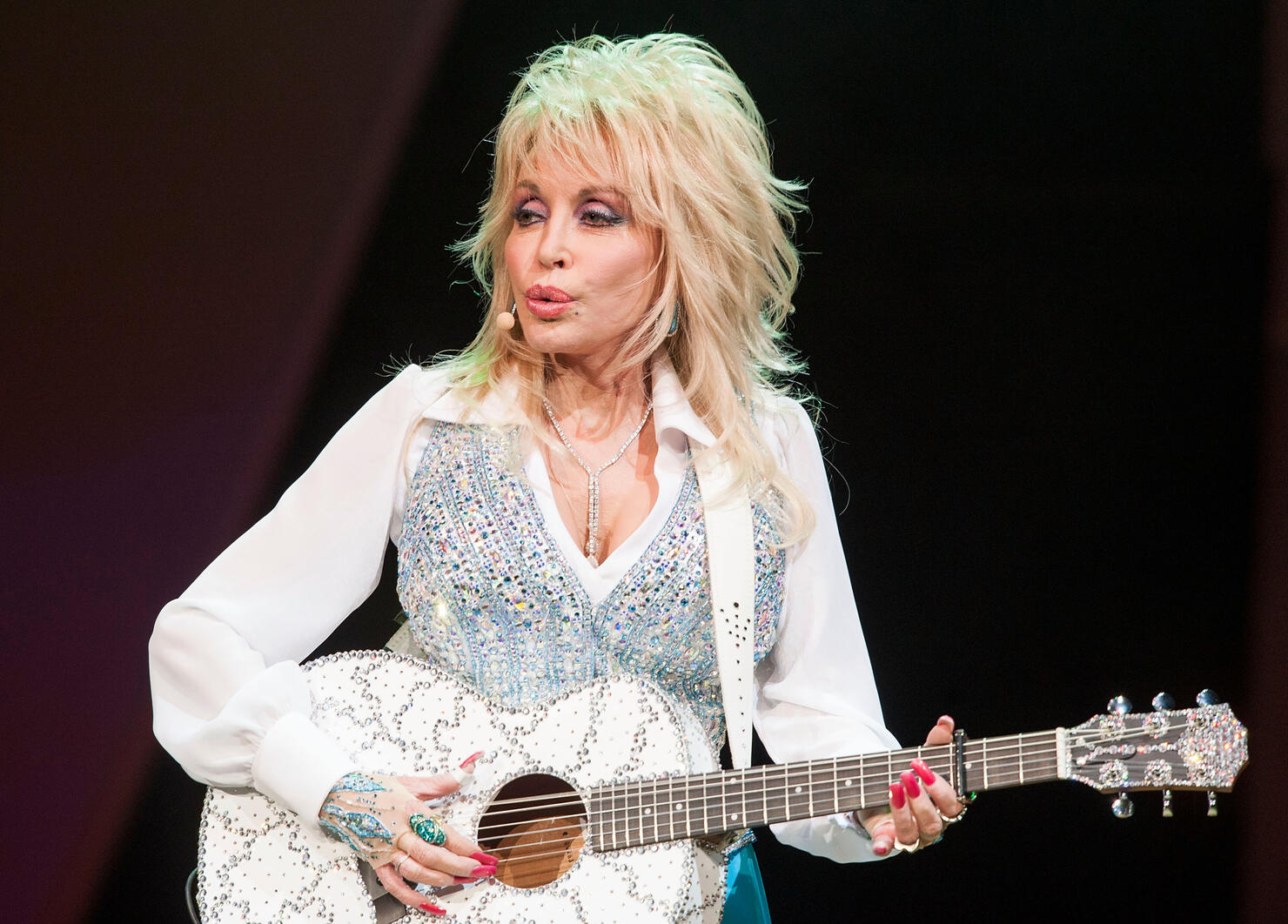 Dolly Parton is a woman of many talents. She sings. She writes songs. She plays guitar. She acts. She makes us all LOL when she appears on talk shows. It turns out, Parton has another talent we didn't know about. While appearing on The Tonight Show Starring Jimmy Fallon, the country music legend revealed she used her acrylic nails as an instrument while recording the iconic track '9 to 5.'
In the middle of Parton's chat with Jimmy Fallon, the pair broke out in song. They were singing '9 to 5,' of course. Parton tapped her nails along with the rhythm and Fallon was super impressed. "I've never heard anyone play their nails like that!" he said. Parton hilariously replied, "When I actually wrote this song, I used my acrylic nails on the set when I was writing it. They make noise that kind of sounds like a typewriter."
Not only did Parton us her nails as an instrument while recording '9 to 5,' she actually gave them official credit on the record, as well. "It says Nails by Dolly on the album!" Parton revealed.
This isn't the first time Parton has talked about using her nails as an instrument, either. "My nails are my rhythm section when I'm writing a song all alone," she once revealed. "Some day, I may cut an album, just me and my nails."
If you're looking for more Dolly Parton, you can check out her new Netflix show Heartstrings, which turns her hit songs into an anthology series.
Photo: Getty