Pilot Rescued After Plane Collides With High-Voltage Power Lines
By R.J. Johnson - @rickerthewriter
November 24, 2019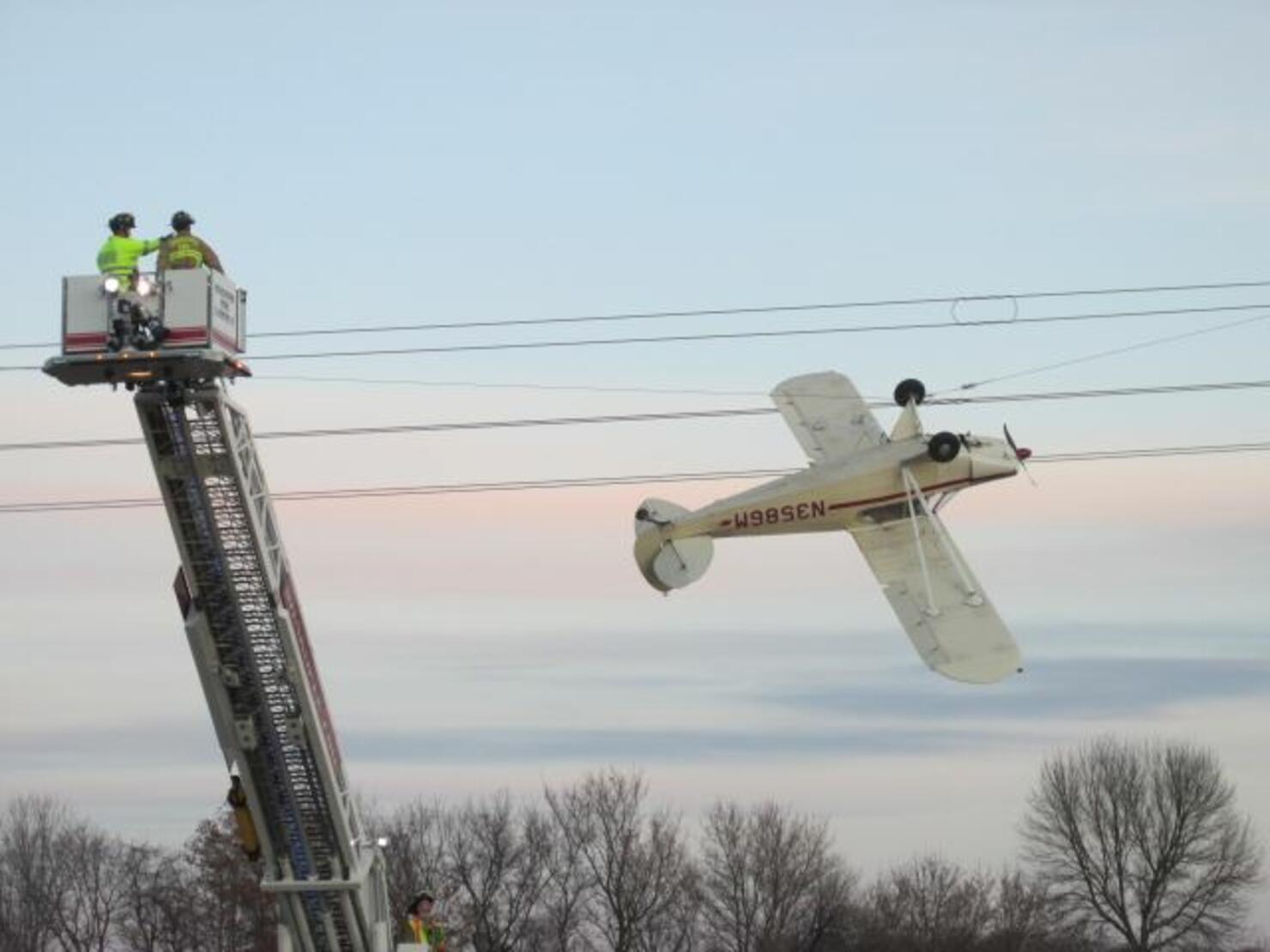 They say any landing you can walk away from is a good one, but, in this case, when your plane lands upside-down and suspended in mid-air amid a tangle of power lines, calling that a "landing" might be a bit generous.
According to a press release from the Scott County Sheriff's Department, a single-engine prop Piper Cub, found itself tangled up in a cluster of power lines Saturday afternoon in Louisville, Minnesota after the aircraft collided with a power line while it was traveling south. The pilot, identified as Thomas Koskovich, 65, was rescued from the upside-down plane after the power lines were de-energized by the power company.
"This incident could have been much worse," said Sheriff Luke Hennen. "We are grateful the pilot was able to walk away without any injuries."
Koskovich was the only person aboard the plane.
The Federal Aviation Administration is investigating the crash, the release added.
Photo: Scott County Sheriff's Department