Sarah Hyland Shares Inspiring Message Alongside Pic That Makes Her Insecure
By Emily Lee
November 24, 2019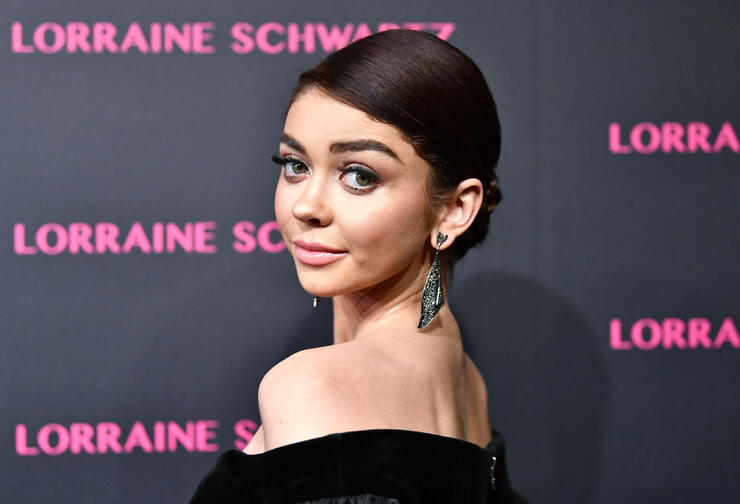 You can't say Sarah Hyland isn't inspiring. The Modern Family actress took to social media to share an important message about body positivity. Hyland decided to post a photo that made her feel insecure when she first saw it and her explanation just change your own attitude about body negativity.
"To my fellow [invisible illness] warriors," Hyland wrote on Instagram. "It's ok to be insecure about your body. Just remember to check in with yourself at least once a day and say thank you. Our bodies have endured unfathomable feats that our minds barely have time to comprehend what has actually happened. With inflammation, excess water gain, and medications, my skin has a hard time bouncing back. I saw this picture and HATED it but quickly readjusted my attitude and decided to celebrate it. Love yourself and be patient. We are all stronger than we think we are."
Hyland has undergone two kidney transplants in the last few years. She's opened up about how her medical issues in the past and how they can effect her self-esteem. The actress has been honest with fans about how she likes to wear two pairs of Spanx in attempt to flatten the inflammation in her stomach from her surgeries.
In August, however, Hyland had a chance of heart. In another candid Instagram post, she revealed she finally decided to ditch the shapewear while attending the Teen Choice Awards. "Thank you to my ever-changing self confidence for making the decision to not wear Spanx," she wrote in her post.
Photo: Getty