Taylor Swift's Career-Spanning Star-Studded AMAs Performance Was Everything
By Taylor Fields
November 25, 2019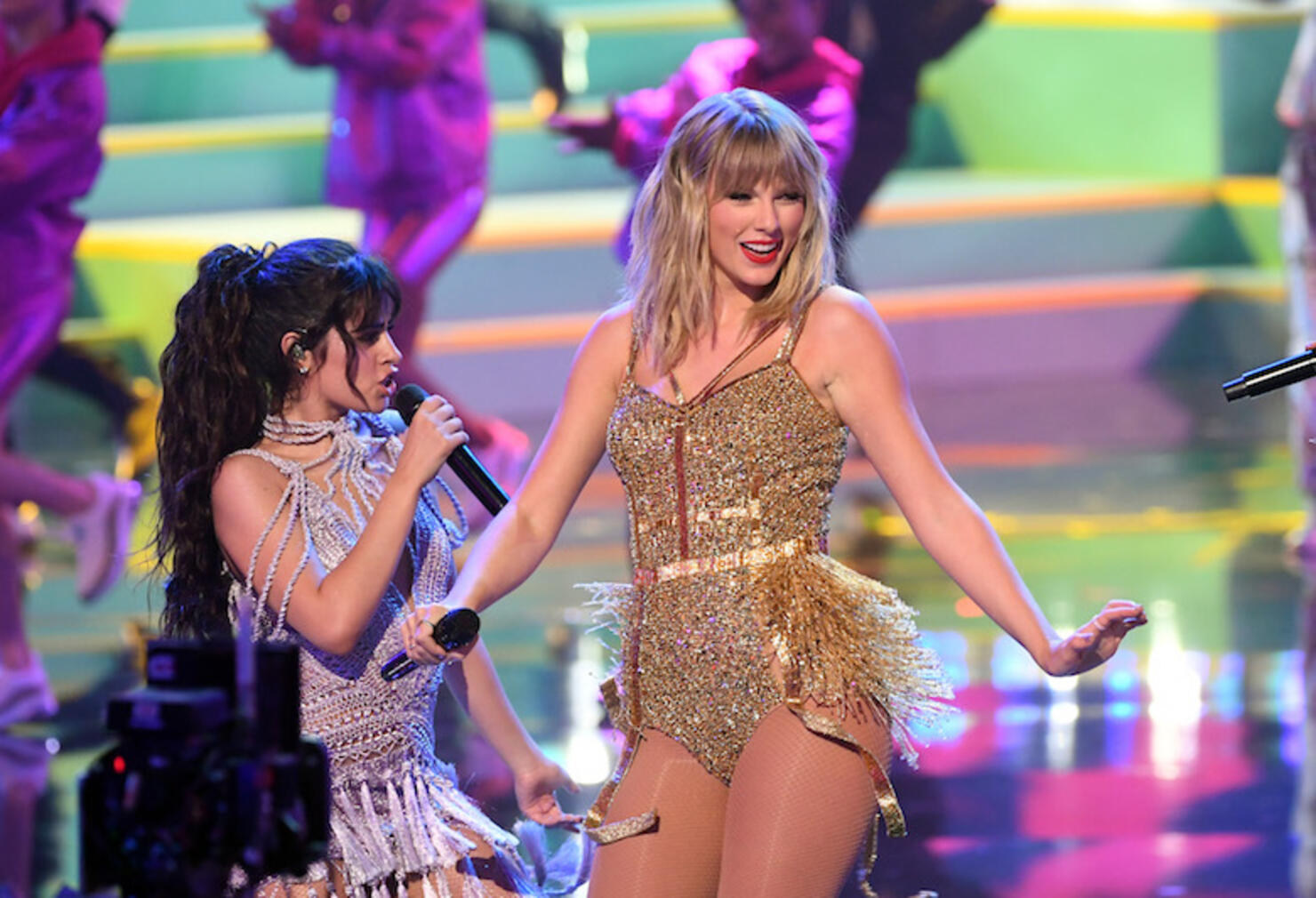 Honoring her accomplishments in music and beyond over the last ten years, Taylor Swift received the Artist of the Decade Award during this year's American Music Awards, and she celebrated with an incredible career-spanning performance and emotional speech.
If you're a Swiftie, you were LIVING for this performance, so let's dive in, shall we?
Taylor kicked off her performance in a white button down shirt, with all of her album names written all over, as she sang her Lover song "The Man," and performed the track with a group of young female dancers. "The Man" is about how women are perceived in the world compared to men, making the song a significant choice to begin the performance, given the recent back and forth with her former label and the possibility of not being able to perform her older music.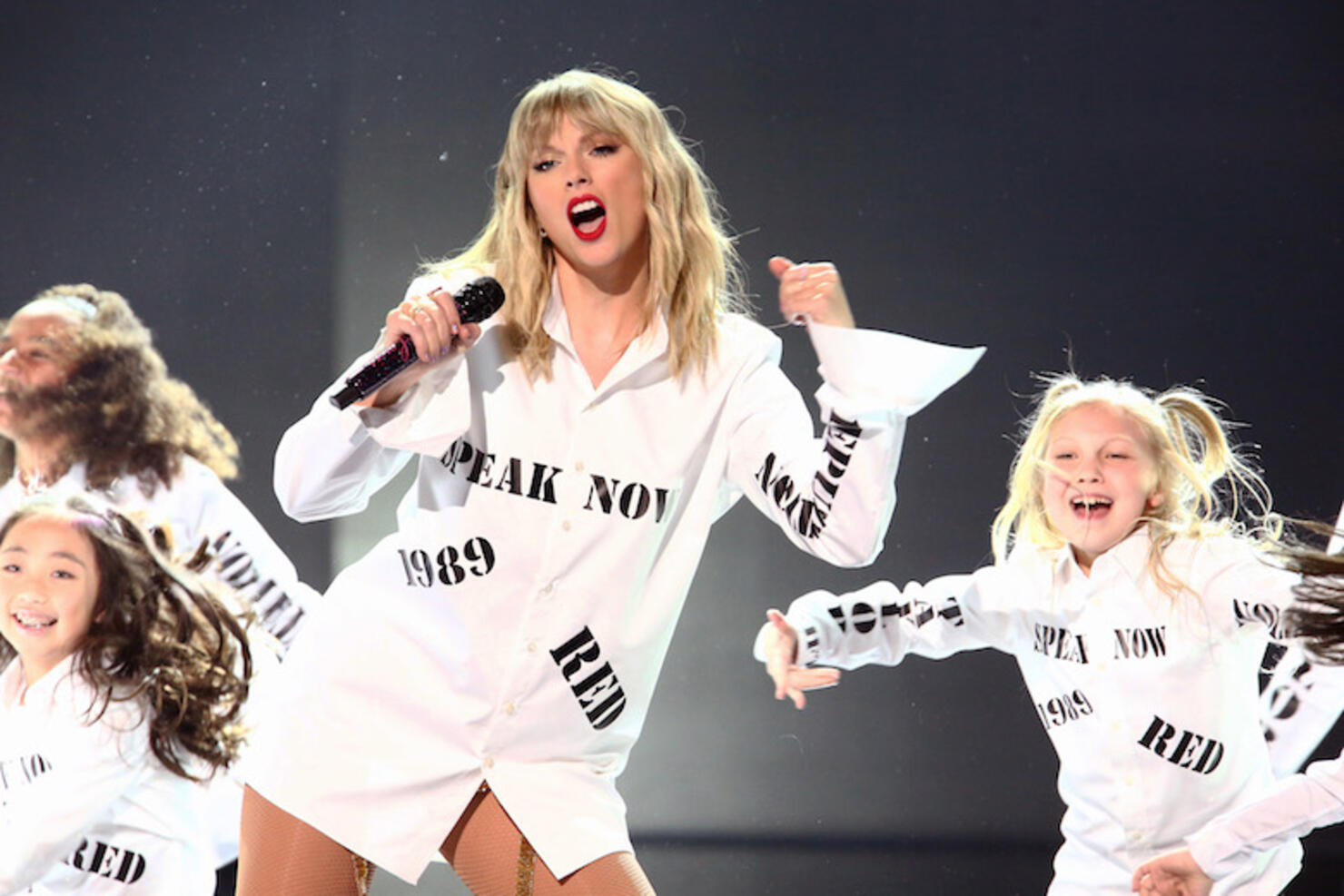 The performance then continued as she shed the shirt to reveal a gorgeous gold bodysuit with matching gold boots like a TRUE QUEEN. Taylor then performed Fearless' "Love Story," Red's "I Knew You Were Trouble," and 1989's "Blank Space," followed by the latter album's "Shake It Off" — during which she brought out Camila Cabello and Halsey to help her perform.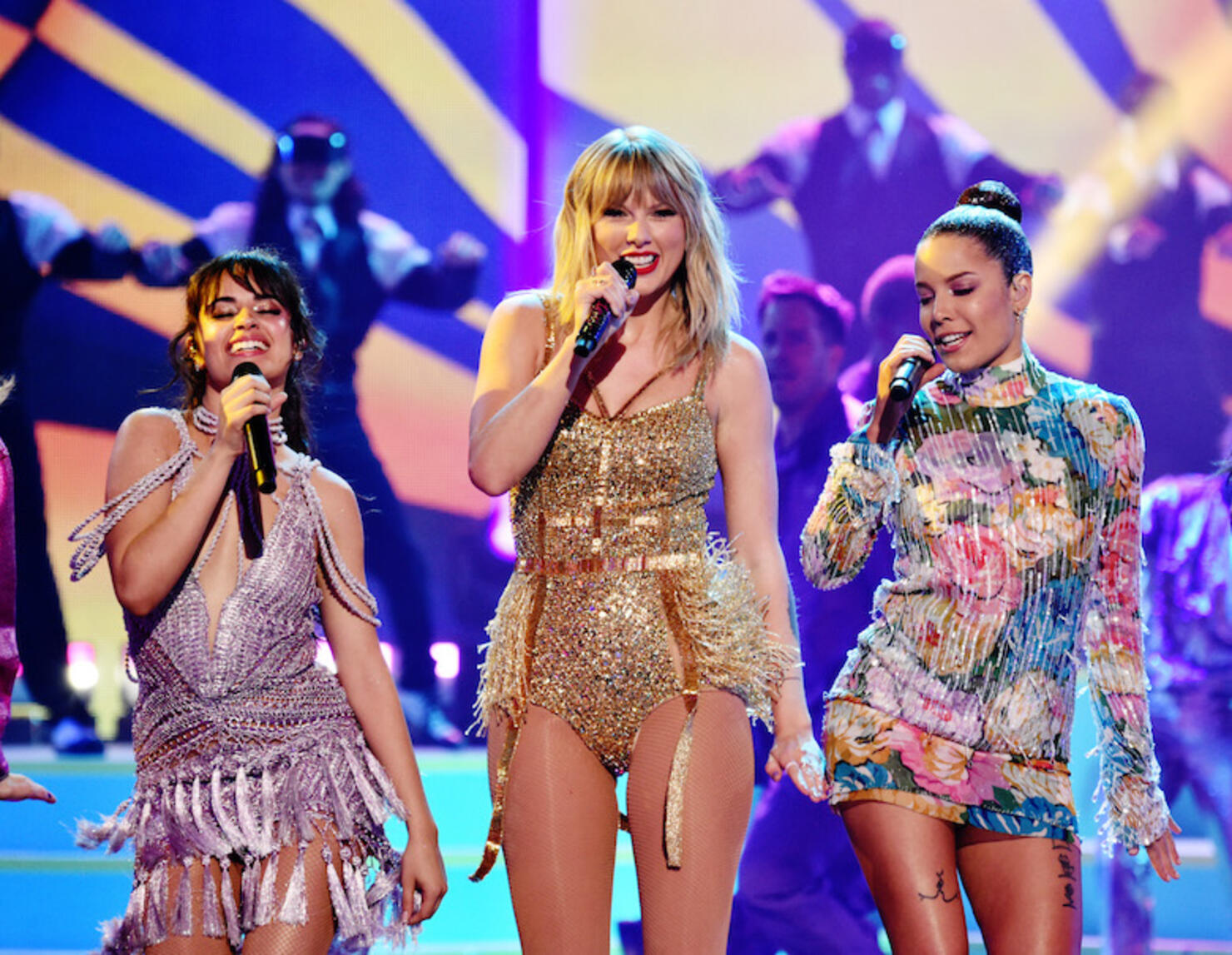 To close out her Artist of the Decade performance, Taylor, now dressed in a flowing pink and gold cape, sat at a gold piano, and performed a gorgeous stripped back version of her new song "Lover," as ballerina Misty Copland danced along to the beautiful song.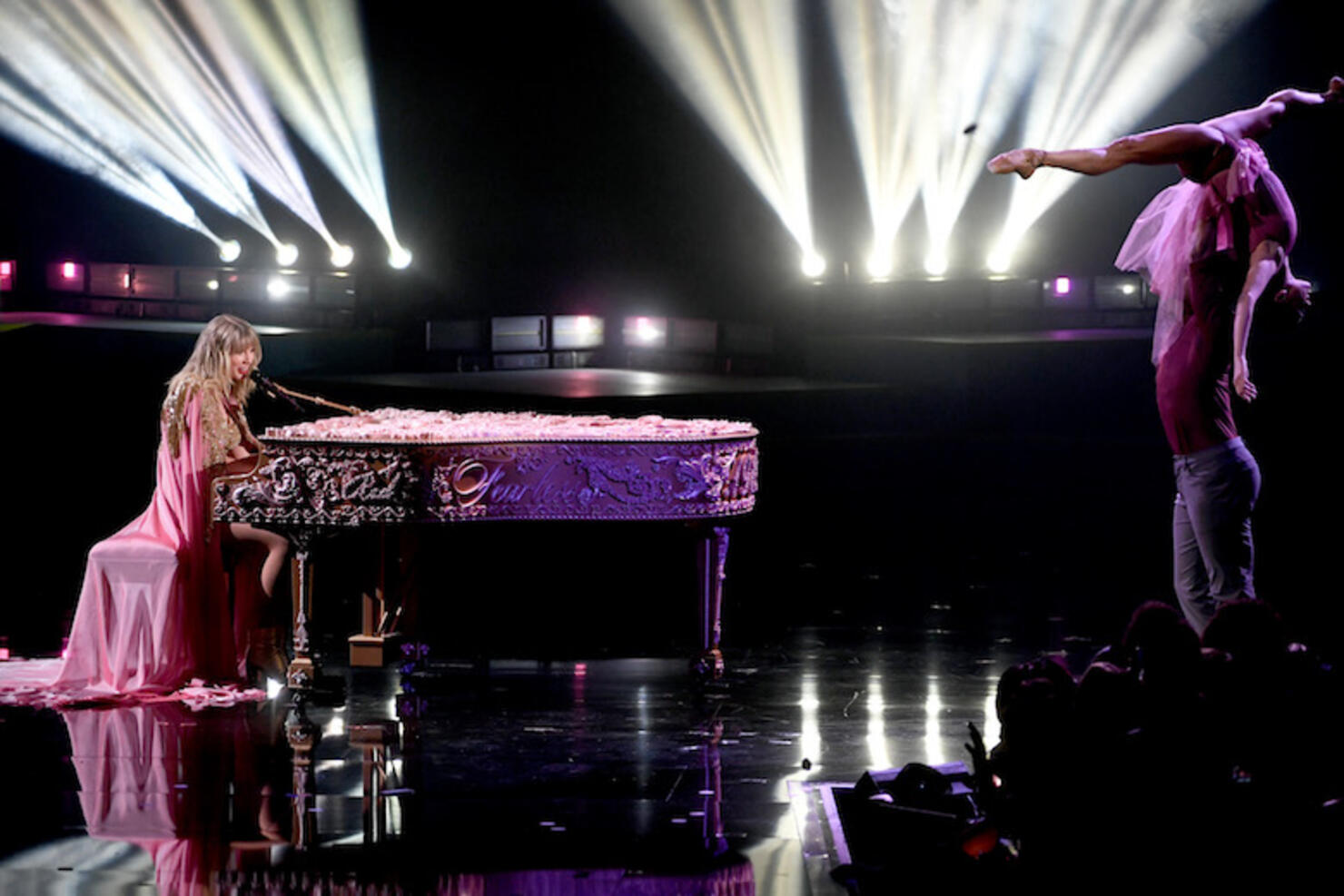 Taylor's BFF Selena Gomez, as well as her parents Andrea and Scott were all sitting together to watch their girl slay the stage.
After her performance, Taylor accepted her Artist of the Decade award from legendary singer and songwriter Carole King, and gave an emotional speech. Like, Taylor's mom was so proud (which, SAME).
In her speech, Taylor mentioned how King's music had a big influence on her and her brother growing up. She said, "I cannot believe that it's Carole King who gave me this award. My parents are here tonight and they would listen to Tapestry, and all your other records in high school, and then they took those records with them, packed them up in boxes, took them to college with them. Then, when they met, and they got their own house, they took those records with them there. And then, when they had my brother and I, they played those records for us. And I just remember, when I fell in love with music, it was right around the time I realized how marvelous it was that an artist could transcend so many different phases and changes in people's lives. So you [Carole King] taught me that that's a possibility."
Swift added, "And, I guess what I'm trying to say is that all any of the artists, or really anyone in this room wants, is to create something that will last — whatever it is in life. And, the fact that this is an award that celebrates a decade of hard work and of art and of fun and memories, all that matters to me is the memories that I have had with you guys, with you the fans over the years. And we've had fun, incredible, exhilarating, extraordinary times together. And may it continue. Thank you for being the reason why I am on this stage, from the very first day of my career until tonight. I love you with all of my heart. Thank you for everything."
Congratulations Taylor! Watch her American Music Awards Artist of the Decade acceptance speech below.