Beck Clarifies His Role In Scientology After Denying Church Affiliation
By Katrina Nattress
November 25, 2019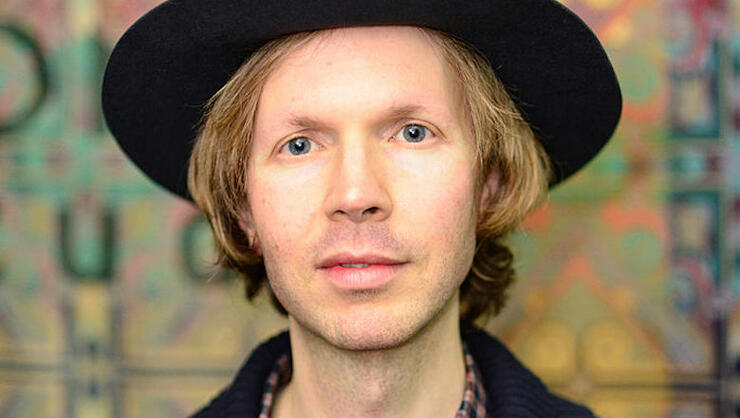 While promoting his latest album Hyperspace, another interesting topic of conversation has come up about Beck's life. The singer-songwriter has long thought to be an active member in the Church of Scientology (and 15 or so years ago straight up said "Yeah, I'm a Scientologist"), so it was shocking when he denied his affiliation with the religion in an interview last week.
In a new profile with The New Yorker that sees the 49-year-old taking a trip down memory lane in his hometown of Los Angeles, he (sort of) clarifies his role in the church.
"I've so devoted myself to music that it's kind of my main thing, and religion hasn't been a central part of my life," he explains in the piece. "There's a misconception that I'm a Scientologist. There was a period of time, maybe in the early two-­thousands, where my family recommended I get some counselling. But, beyond that, it hasn't been something I've actively pursued."
He was also married to Scientologist and actress Marissa Ribisi for 15 years, which may be a reason why he spoke so highly of it in the past. The two divorced back in February — an experience Beck describes as heartbreaking — and share two children together.
Photo: Getty Images
Chat About Beck Clarifies His Role In Scientology After Denying Church Affiliation