Lauren Alaina Encourages Blake Shelton To Join 'DWTS'
By Lauryn Snapp
November 25, 2019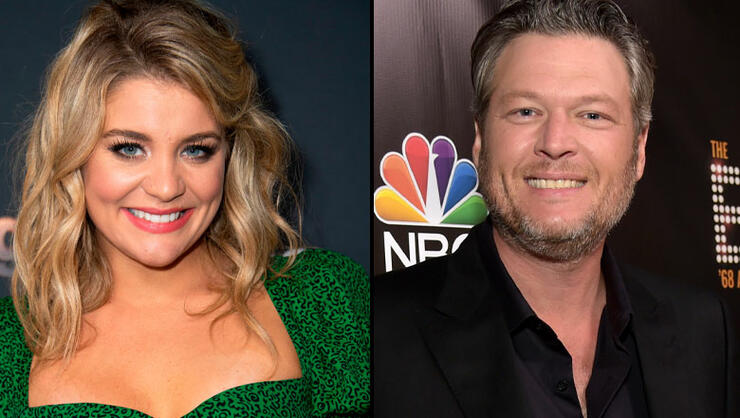 Lauren Alaina has undeniable sass and charisma and fans are really getting to know the multitalented "Road Less Travelled" songstress even better as she forges her way, week over week, toward the finals on 'Dancing With The Stars.'
Dancing the cha-cha through 2019, Lauren is already setting her sights on tangoing into a new decade with her own headlining tour, and is also planning to join Blake Shelton on the road with his 'Friends and Heroes 2020 Tour.'
In a recent interview with Cody Alan, Lauren revealed her biggest takeaway from being on Blake's 'Friends and Heroes Tour' last year. "I learned the power of songs," says Lauren. "When certain songs start playing, people lose their minds and some of them weren't number one songs, some of them were album cuts!"
A few days prior to Lauren's interview, Cody had met up with Blake Shelton in Atlanta, Georgia where he was performing at the 'ATLive' festival. Backstage, Blake boasted that he thinks he would do a pretty good job on the dance floor if he joined 'Dancing With The Stars' To get an insider's opinion, Cody asked the question, "Do you think Blake would do well on 'Dancing With The Stars?'
Without hesitation, Lauren squealed, "Oh my gosh! He has to do it! He would be the best! He would win 100%. He has such a great personality and I think he would be really good at it. He's tall and he looks strong. He could just flip his partner around and around and around. He is so charming. I just think he would be perfect for it.
Do you like stories like these? Bookmark  www.cmtcody.com  in your web browser and join Cody on the radio 7 days a week. 
Photo Credit: Getty Images. 
Chat About Lauren Alaina Encourages Blake Shelton To Join 'DWTS'