Skip Marley Talks Working With H.E.R., His Upcoming Album & More
By Lauren Crawford
November 27, 2019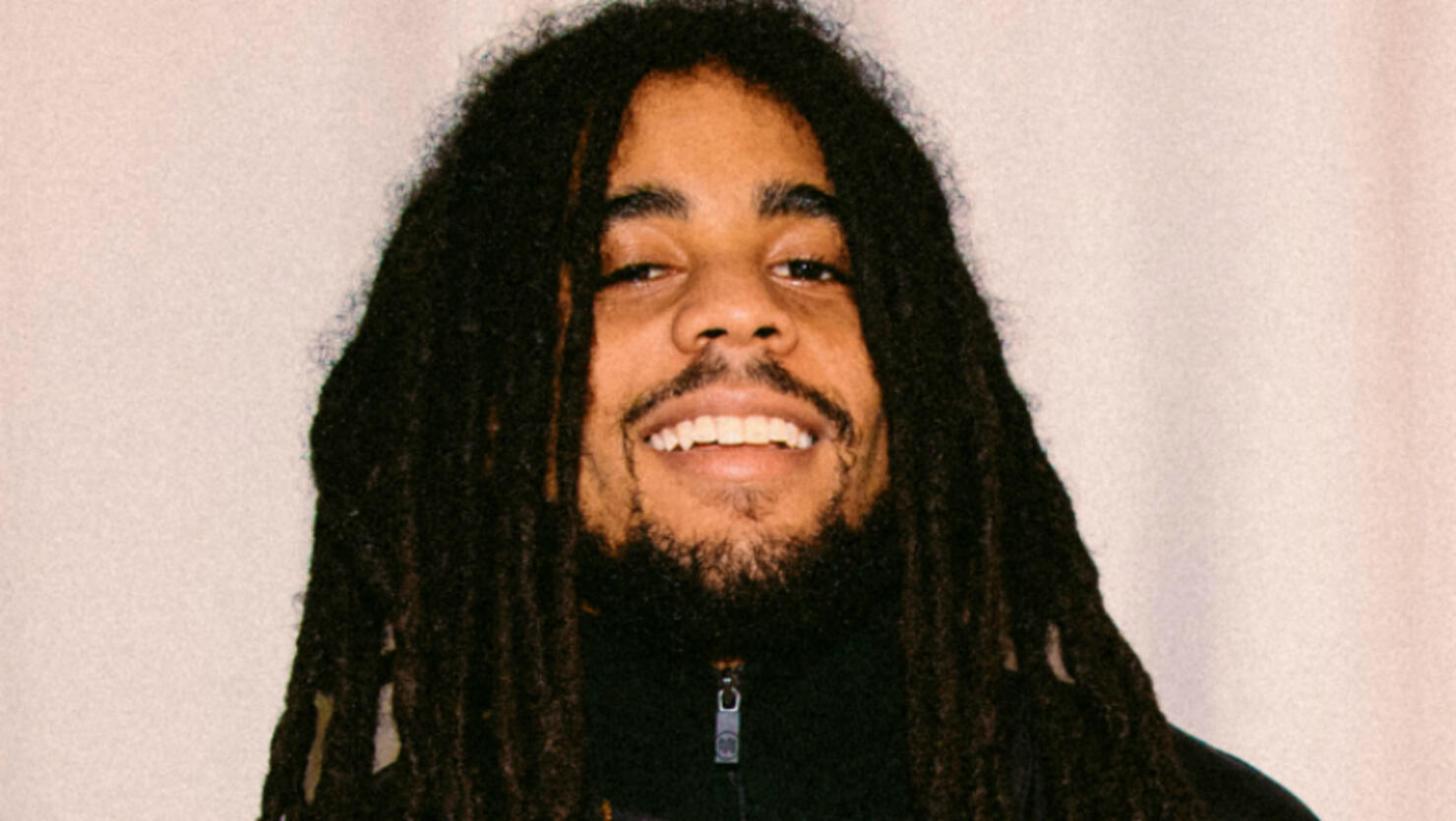 World, meet Skip Marley — the grandson of Bob Marley who's continuing his grandfather's legacy while creating his own through his genre-bending music for the next generation.
When you have the last name Marley, it goes without saying that music runs deep. But, while music may be the family business, Skip doesn't just rely on his last name to open doors for him, he's the real deal: an artist that loves his craft, works hard at it and hopes his music can one day unite the world — a similar sentiment shared by his late grandfather.
In a recent interview with iHeartRadio, the 23-year-old artist opened up about championing the Marley name, his creative process for his latest single "Slow Down" — a collab with the Grammy-nominated H.E.R. — what fans can expect from his upcoming album, and a whole lot more.
Check out our interview with the rising artist below.
How did "Slow Down" come to be?
Well, I had the song and someone suggested to me, "Why don't you get H.E.R. on it?" And I was like "All right. Let's see if she's willing to do it.' So, I sent it off to her team and she was like, 'All right we'll do it next time we're in studio.' And then she sent me back the track and then the song was just finished right there. Nothing needed, just perfect.
Were you a fan of H.E.R. before working with her?
I didn't meet her before [we worked on the song]. I met her actually in rehearsals for her show at the Hollywood Bowl, that was the first time I met her. She's very, very humble and very kind and down to earth and loving and I really do like her. She's such a great person and very talented. One of the most talented young musicians I think.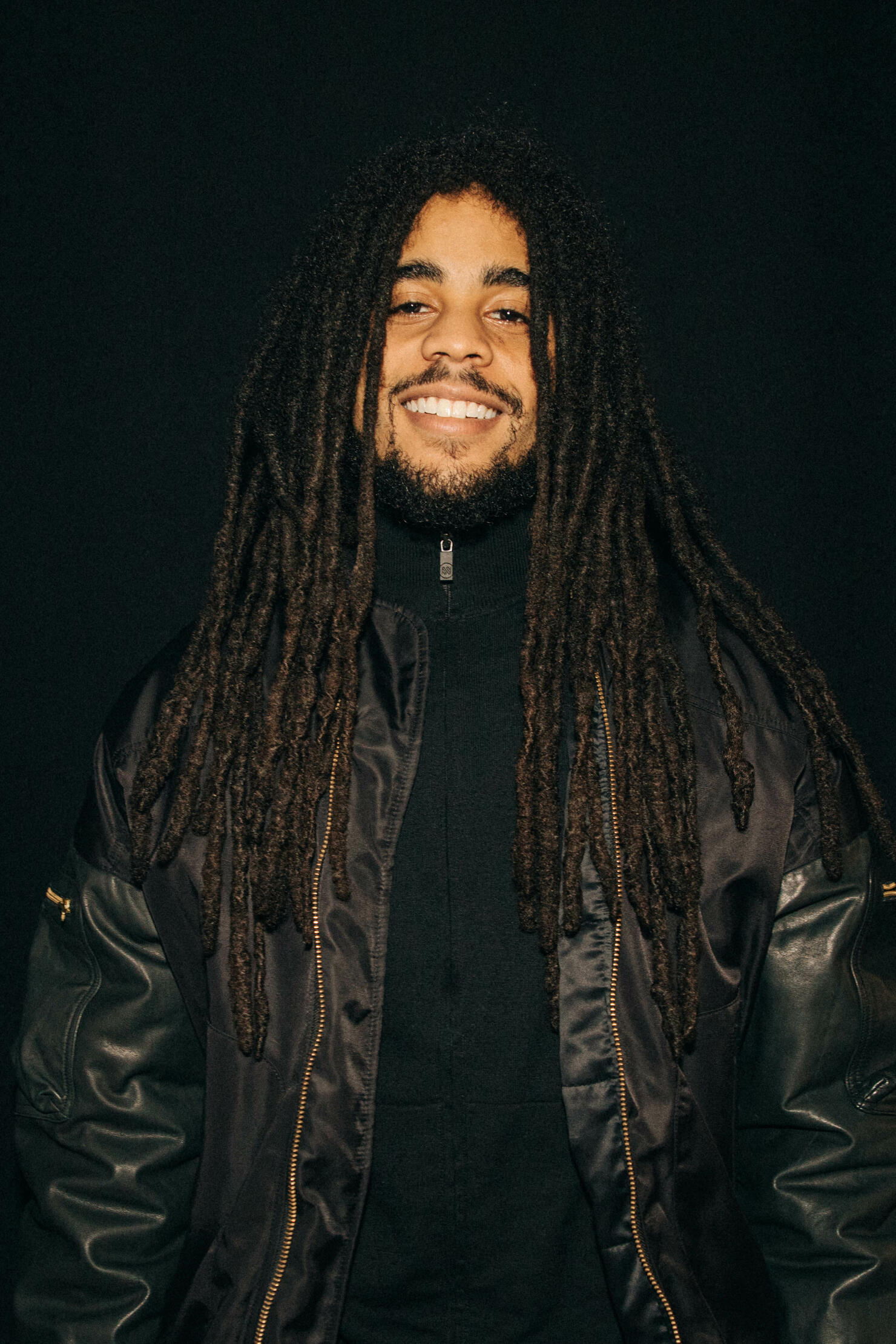 Another collab you have is "Can't Take It From Me" with Major Lazer. How was it creating that song and working with those guys?
That was was three year process. I met Diplo from when I dropped my first song called "Cry To Me." I remember I did a remix and he reposted the remix and he reached out and said 'Yo, let's work.' So from there we linked in Miami a couple times, went through a bunch of rhythms and a bunch of songs. And then I think the last time we linked in L.A. we got "Can't Take It From Me' from done. Me, Diplo and Walshy have a great relationship from like a while back so it was like a big link up.
That song specifically has an EDM sound, a genre you've tapped into before. What about EDM speaks to you?
I like the energy it carries. I think it carries a different energy. And I like to convey a message through that energy.
You've dropped a number of singles this year? When's the album coming and what can you tell me about it?
I'll tell you it'll drop early next year. I can't necessarily tell you about it, but it's my sound: a type of fusion. I'd say reggae is the root but I fuse everything really into one thing. I think people will like it.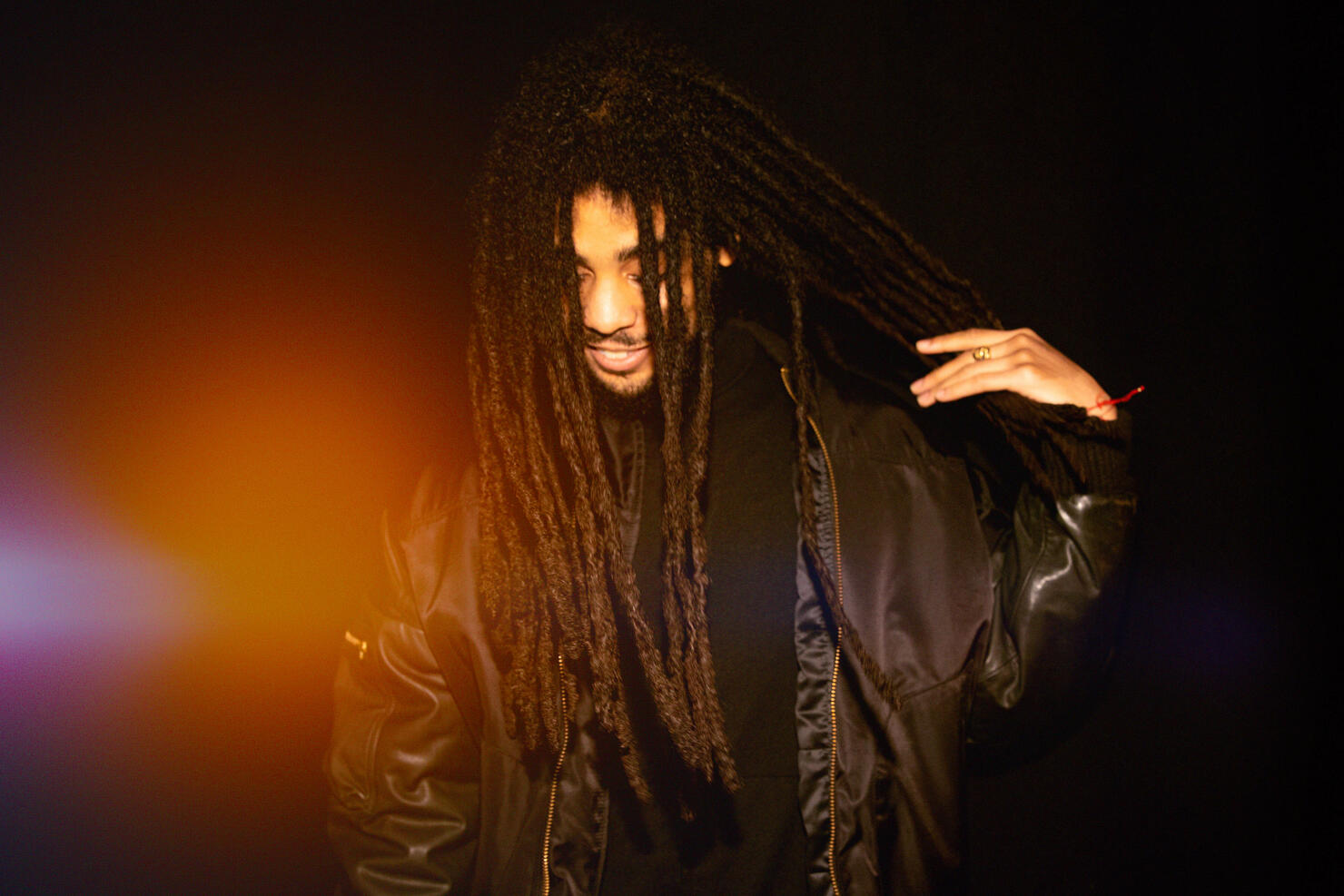 It goes without saying you come from a musically gifted family. Who from your family as well as outside of your family would you say are your greatest musical influences?
Well, John Mayer, BB King, Jimi Hendrix, James Brown, my grandfather [Bob Marley], Marvin Gaye — those are all the artists I tend to listen to.
And what about those artists speak to the kind of artist that you'd like to be?
Just the messages [they shared] and the way they conveyed them and their musical elements as well.
So when it comes to you creating your own legacy, while also continuing your grandfather's legacy, how would you say you balance that?
I won't do nothing I don't feel. I won't let the music out if I don't feel it's right. I continue to really trust that feeling. It's what my mother and my uncles and my grandfather taught me, to follow that feeling.
How do you think your Jamaican roots influence your music?
I think that's just how I am. From a kid you just see your family just working all the time so it just become a part of you after a while.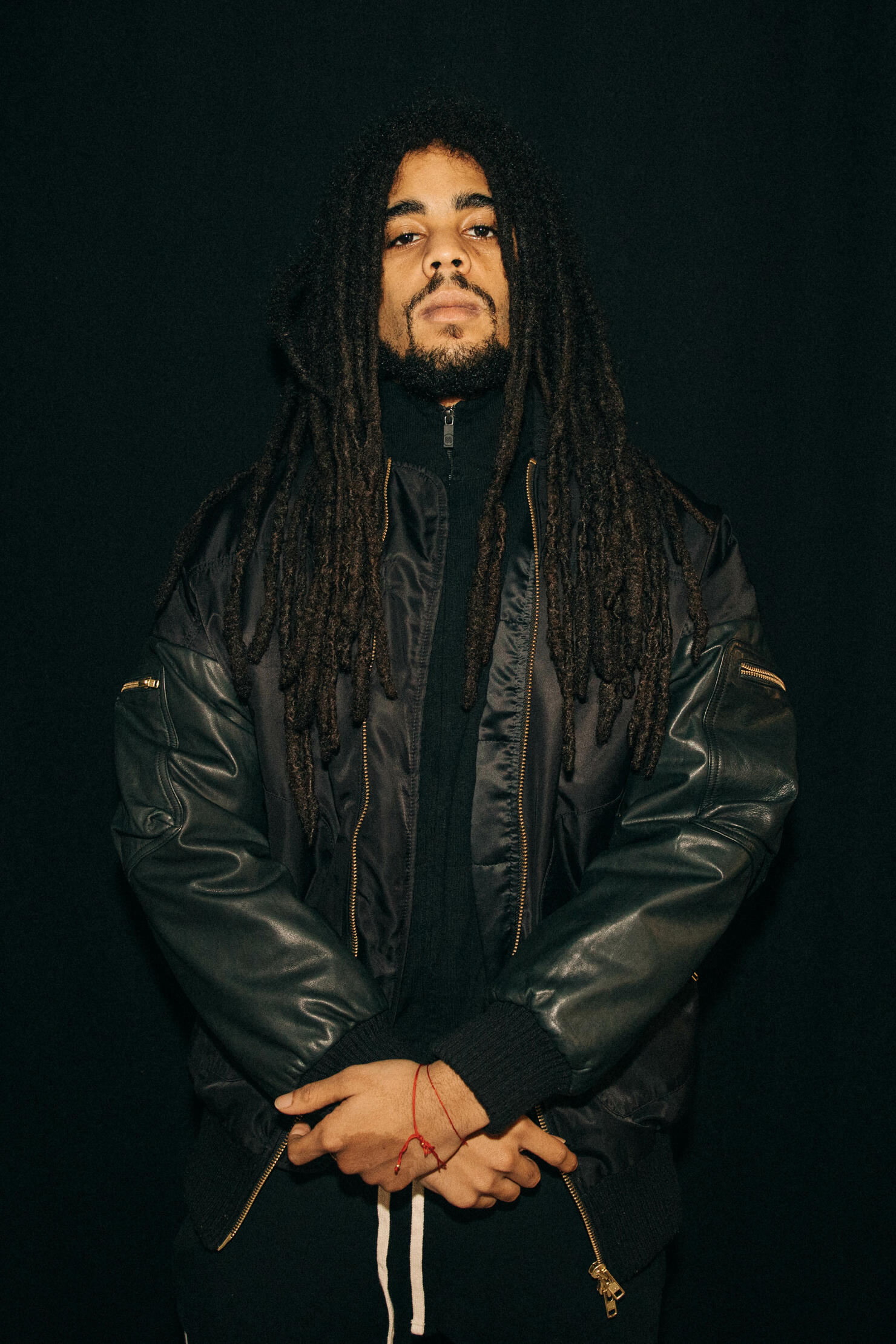 Who would you say you are as an artist?
A conscious artist, a heartful artist. An artist that wants to convey messages. An artist that wants to bring people together and make good music for the people.
What are some of the messages you'd like to share?
Unity, togetherness, one love forever. And it's one people you know. We all have red blood. So it's really that — to cut down our differences and look upon our similarities.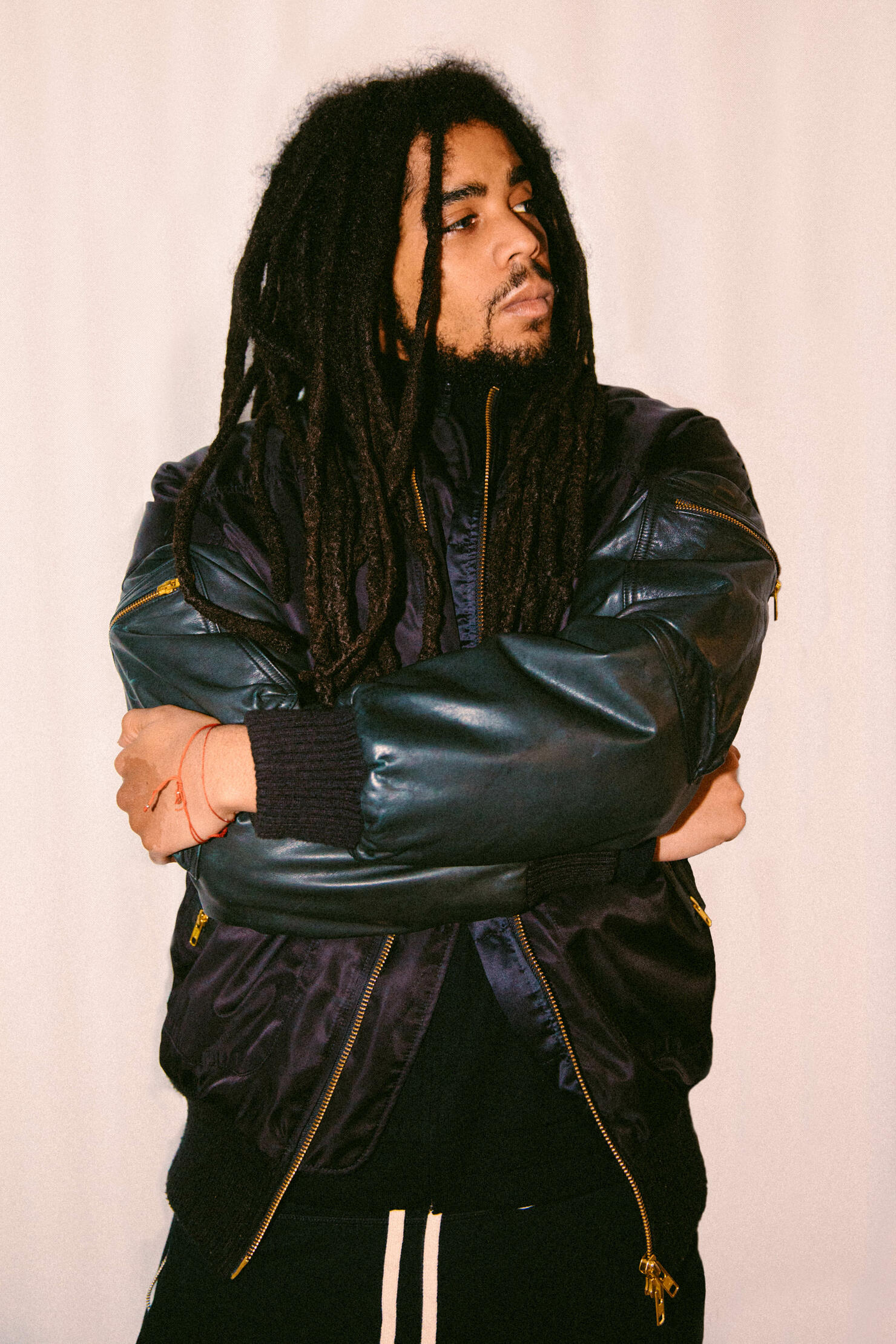 This conversation has been edited for clarity and length.
Photos: Lorena Kjer for iHeartRadio