U2 And The Rolling Stones Are The Decade's Top Touring Artists
By Katrina Nattress
November 27, 2019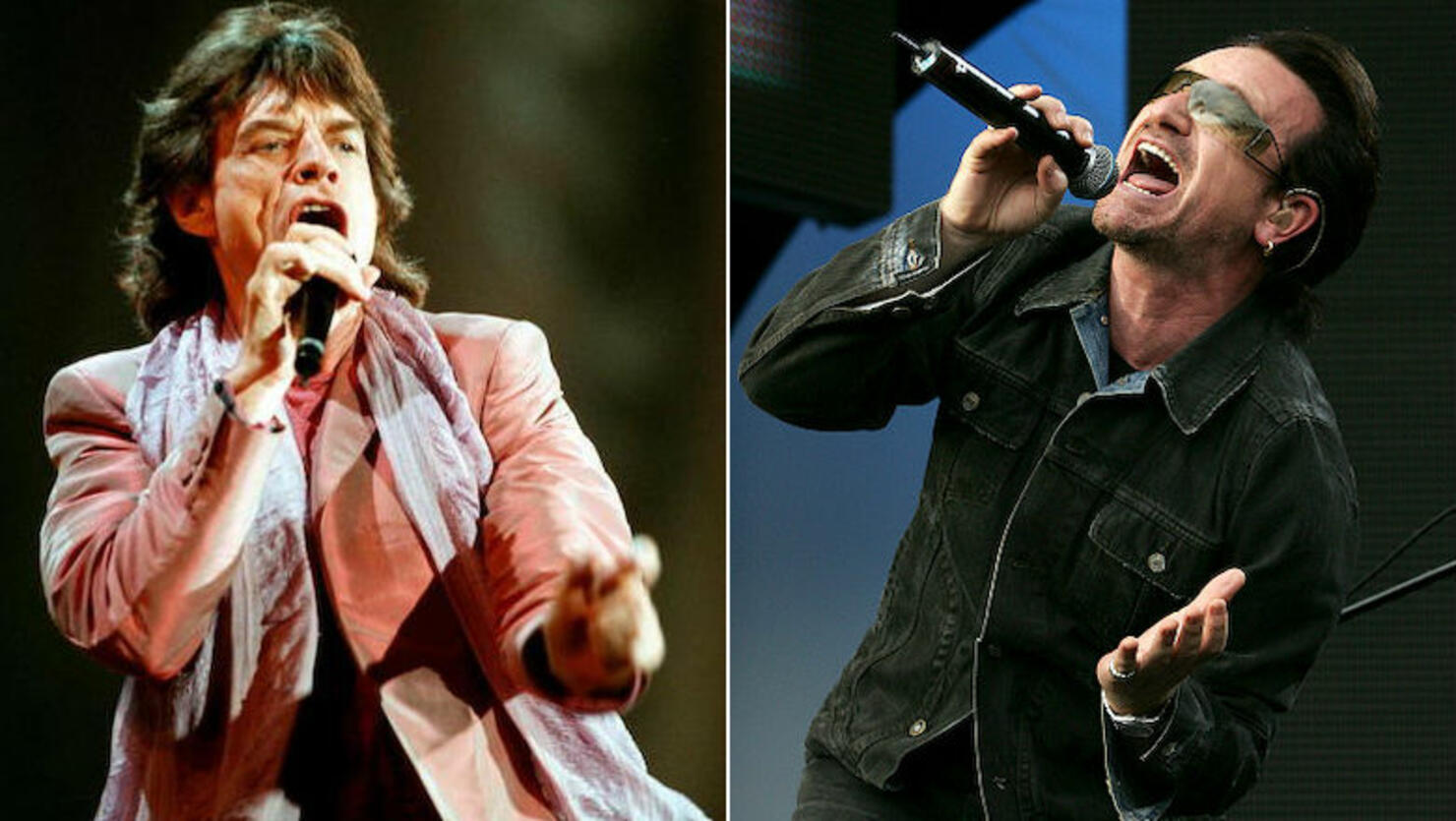 For anyone who says rock is dead, we have some news for you: U2 and The Rolling Stones were the top-grossing bands in terms of touring this decade, with Bono and company being the only act to make over $1 billion in touring income during the past 10 years.
Pollstar recently released a list of the Top 20 touring artists of the 2010s, with the two rock titans sitting pretty on top. A number of other classic rock artists, including Bon Jovi, Paul McCartney, Bruce Springsteen, The Eagles, Elton John, Metallica, Roger Waters, and Guns N' Roses also made the list.
Check out the full list below.
Top 20 Touring Artists of the 2010s
01.U2 ($1.038 billion)
02. The Rolling Stones ($929 million)
03.Ed Sheeran ($922 million)
04.Taylor Swift ($900 million)
05.Beyonce ($857 million)
06.Bon Jovi ($837 million)
07.Paul McCartney ($814 million)
08.Coldplay ($732 million)
09.Bruce Springsteen & The E Street Band ($730 million)
10.Roger Waters ($702 million)
11.Elton John ($676 million)
12.Metallica ($662 million)
13.Guns N' Roses ($648 million)
14.The Eagles ($630 million)
15.One Direction ($628 million)
16.Pink ($626 million)
17.Jay-Z ($612 million)
18.Kenny Chesney ($609 million)
19.Justin Bieber ($554 million)
20.Bruno Mars ($546 million)
Photo: Getty Images