Not Enough Babies Are Being Born To Replace U.S. Population
By Bill Galluccio
November 27, 2019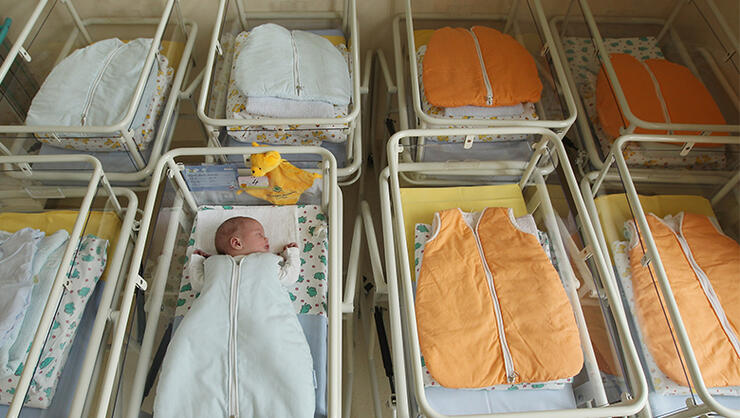 A concerning new report from the Centers for Disease Control and Prevention's National Center for Health Statistics found that the birth rate in the United States has fallen to the lowest level in over three decades. In 2018, there were 3,791,712 births in the United States, which was two percent lower than in 2017. 
The report says that if the United States continues on this path, there will not be enough new births to replace the population. The total fertility rate for 2018 was 1,729.5 births per 1,000 women aged 15 to 44, but the CDC says there must be at least 2,100 births per 1,000 women in order to sustain the population.
The report found that women are waiting longer to have children. While birth rates for women in their 20s and early 30s declined, there was a slight uptick for women between the ages of 35 and 44. 
"It's clear that the traditional age-fertility pattern that held for Baby Boomers and Gen X women is shifting," William Frey, senior demographer at the Brookings Institution, told the New York Times.
Frey suggested that women are waiting longer to have kids because they are getting married later in life. The median age for a woman's first marriage is 28 and nearly 30 for men. In 1970, the median ages were 21 and 23, respectively.
"This is a far cry from the 1950s, or even the 1980s and the 1990s," he said.
The declining birth rates have not resulted in a drop in population, due in part to immigration.
Photo: Getty Images
Chat About Not Enough Babies Are Being Born To Replace U.S. Population