Savannah Guthrie Suffers Serious Eye Injury & Loss Of Vision
By Emily Lee
November 27, 2019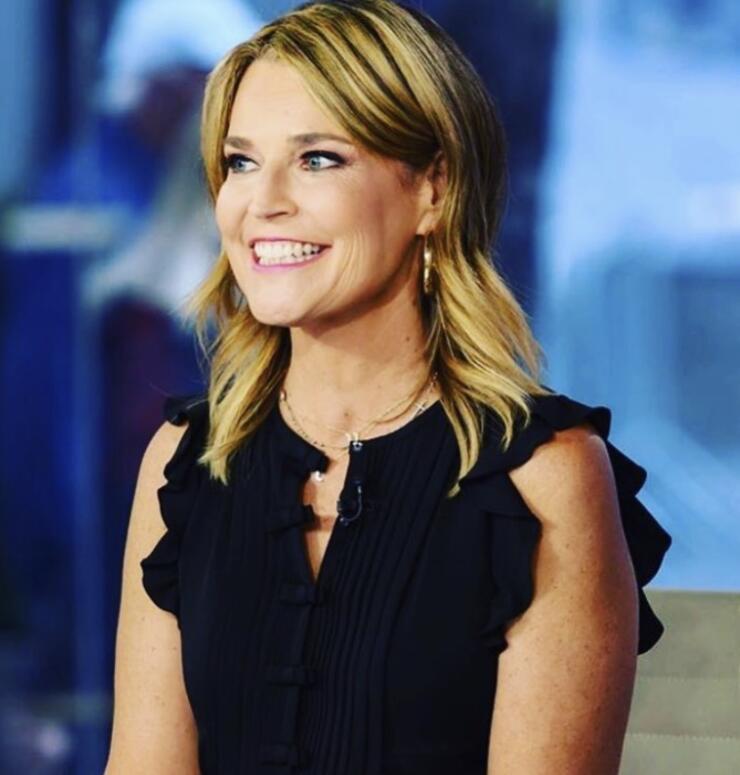 This is so scary. Savannah Guthrie revealed she's suffered a serious eye injury on Wednesday (November 27). She called in to the Today Show to explain what happened and shed some light on why she's missed a few shows for viewers.
In a freak accident, Guthrey's 2-year-old son, Charley, threw his toy train at his mom.The train hit Guthrie in the eye, damaging her retina. "Charley threw a toy train right at my eye and it tore my retina," she said. "It has a really pointing edge and he threw it right at me."
"It happened last week, actually, and then I lost my vision in my right eye about 24 hours later," she continued. "It turned out to be kind of serious. They were afraid my retina would detach. They told me to just take it easy and they've been doing a bunch of laser procedures to avoid having to do the whole surgery."
Guthrie's injury was so severe she temporarily lost vision in her eye.
"I really did lose my vision in my right eye," she told her co-anchors. "It was so blurry from — not to get too gross — but there was so much blood in my eye that it completely blocked my vision."
Thankfully, though, Guthrie is getting excellent medical care. Her doctors are working to "weld back" her retina. She reassured viewers the situation is "looking more hopeful."
As for Charley, Guthrie is doing her best to make sure he's okay, too. "He's 2, so he doesn't even know what he did," she said. "I wouldn't want to make him feel bad for it. He hears me talking about it and he has no idea. I was FaceTiming with my mom to tell her and he came running in and said, 'I did it!'"
Guthrie hopes she'll be able to attends theThanksgiving Day Parade on Thursday (November 28). That would definitely be something to be thankful for!
Photo: Instagram
Chat About Savannah Guthrie Suffers Serious Eye Injury & Loss Of Vision