Meghan Markle Reportedly Wants To Give Birth To Her Second Child In LA
By Emily Lee
November 28, 2019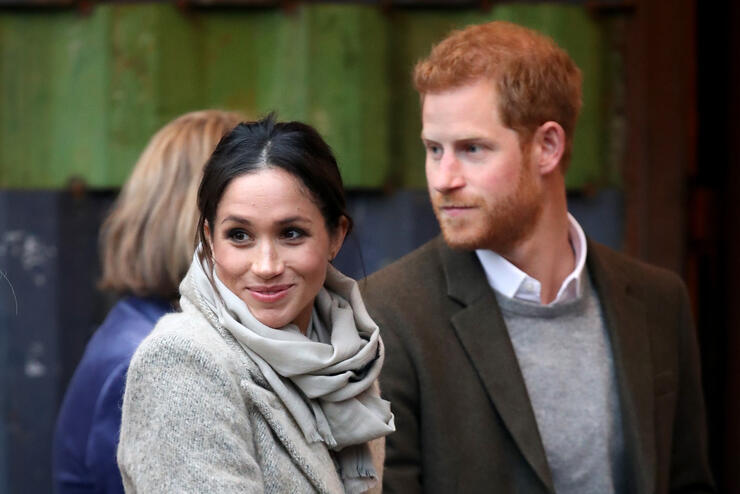 Meghan Markle and Prince Harry are headed to the United States for the holidays this year. The Duke and Duchess of Sussex are expected to spend time with Meghan's mom, Doria Ragland, in Los Angeles. This may become more common for them, as well, as Meghan reportedly hopes to spend more time in her homeland in the future, including when she welcomes her second child.
While the Sussexes haven't announced any plans for baby number two yet, British bookies predict the couple will be expecting again before the end of the year. Meghan and Harry have both been open about their desire for another little one, as well. As they begin to think about expanding their family, though, they're reportedly considering welcoming their next child in the United States.
"Meghan already told pals that when she comes to deliver her next baby, she'd like to do it in LA where she was born and bred," a source told OK! Magazine. "She said that being pregnant in the UK without any of her family and friends felt incredibly lonely and uncomfortable for her, so she's keen to change that the second time around and would like to buck tradition to ensure she's happy – although that may ruffle feathers along the way."
The source added that while "Harry was initially concerned at the implications of having their second child in the US, as well as the problems it could cause with his family," it's believed he will "support Meghan" no matter what. According to the source, Harry wants to "do whatever it takes to make her happy and alleviate any anxieties or stresses."
This decision is still a long way off, however, so we'll just have to wait and see what happens with Harry and Meghan's next bundle of joy.
Photo: Getty