Watch Luke Bryan Throw Wild Football Party In Mullet Wig With Jimmy Fallon
By Blake Taylor
December 2, 2019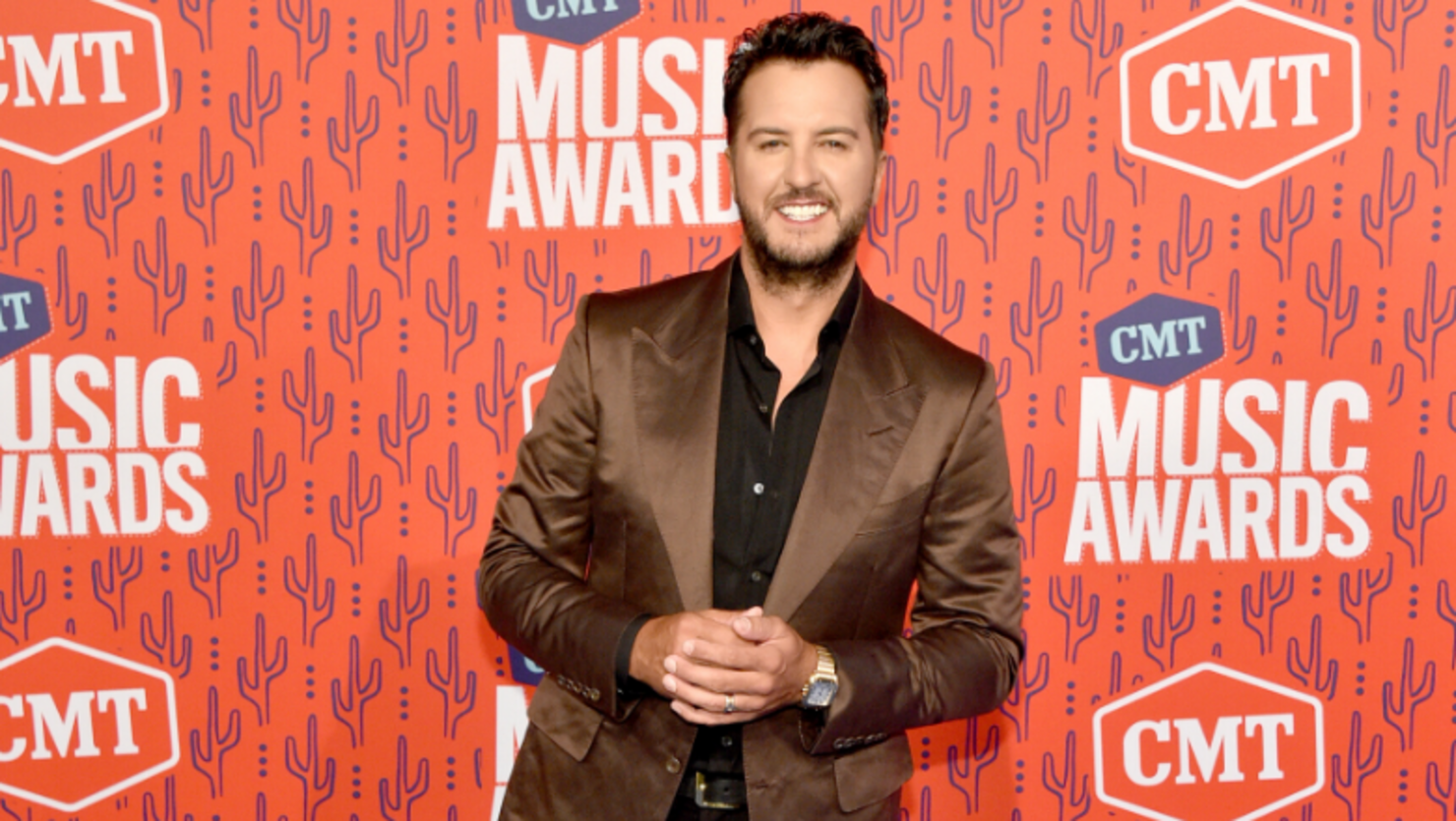 One thing everyone knows for sure about Luke Bryan is that he sure knows how to throw a good party!
During The Tonight Show Starring Jimmy Fallon on Sunday (December 1), the country singer joined the late-night talk show host, Jimmy Fallon, and the Roots rapper Tariq "Black Thought" Trotter for a hilarious "Football Party Patrol" sketch.
The video starts off with a group of people at a friend's boring watch party. Bryan and Trotter then show up decked out in sparkling gold football uniforms and big curly wigs.
Their rap starts, "We are the football party patrol / Getting your party out of control! / So when you need snacks for the big game / Call the party patrol, we'll save the day!"
The two then start to list off party must-haves like hot wings, seven-layer dip, several cheese puff variations, and of course, your favorite player's jersey.
"Got the wings marinating in the fridge," Bryan raps, followed by Trotter's part, "With the sauce so hot it'll burn your lips."
Everything seems to be going smoothly until Fallon walks in with a snack of his own. "And I brought fifteen pounds of cod," he sings. "I caught it in the sea with my fishing rod! Cod is the perfect football snack. Loaded with omega-3s, that's the 'good fat.'"
Everyone in the room was a bit confused by Fallon's addition to the party. The "Knockin' Boots" singer responded with his next verse, "Cool, but what about the chips and guac? / All I wanna do is eat that guac / I wish I could get paid in guac / Avocado, jalapeño's how I like to rock."
Despite the oddity of bringing cod to a party, Fallon makes the group try it. To everyone's surprise, they ended up actually liking it.
Watch the full video below.