Bhad Bhabie Bashes Black Women Who Called Her Out For Wearing Box Braids
By Peyton Blakemore
December 4, 2019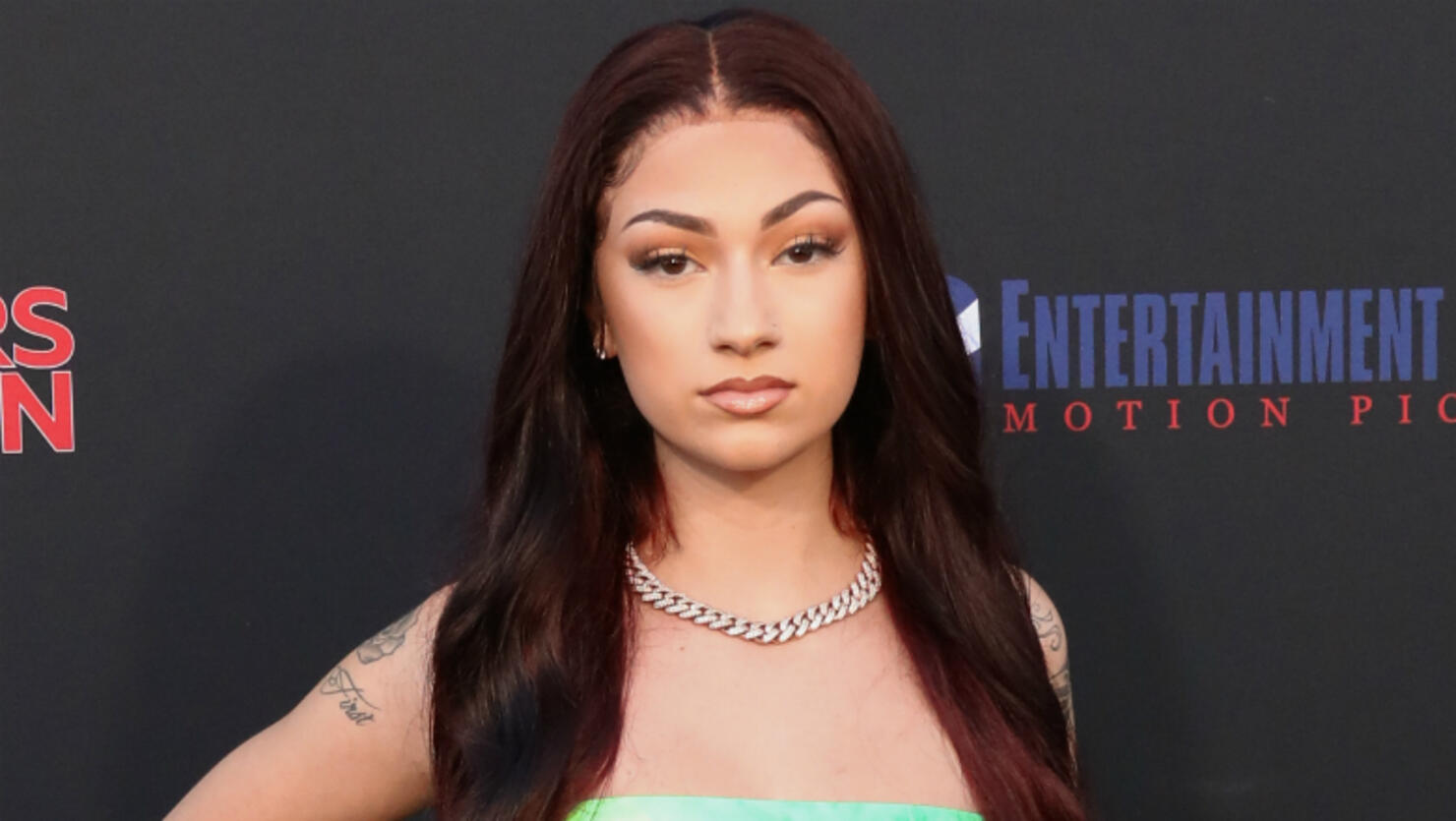 Bhad Bhabie was on the defense after being accused of cultural appropriation.
On Tuesday (December 3), the "Get Like Me" rapper shared a video of herself wearing box braids to her Instagram Story. It didn't take long for people to call her out for her new hairstyle, with many explaining why they felt she should not wear it.
However, instead of taking the alleged criticism as a learning moment, Bhabie fired back on Instagram, specifically slamming black women who she said told her that her hair wasn't "meant for box Braids."
"Guess the f**k what, y'all hair anit meant to be straight but y'all glue whole wigs on to your heads and sew brazilian/Indian/Peruvian hair which is anyhting like your natural hair texture at all and I don't say a god damn thing neither do the other cultures that you get the hair from," the 16-year-old rapper wrote. "And on top of that I'n not one of the pple who has ever made fun or said anything bad about girls with box braids or any type of braids."
Bhabie added, "I completely agree that it would b out of line and cultural appropriation if I was trashing black girls for wearing braids them getting them but that's not the situation at all so leave me tf alone or imma start getting real disrespectful." She concluded her message, writing, "I love the way I look plus ya man agrees and we all know I look fine asf with any hair style I do from any culture because I'm just that b*tch. I hope y'all bald headed h*es stay up all night thinking about this. Me and my braids gonna sleep real good. goodnight."
However, her defensive post did more harm than good with many feeling that her words were even more offensive than her hairstyle, which led to Bhabie returning to Instagram Story with yet another defensive message.
"I knew the internet would find away to flip what I was saying so first of all my comment was NOT directed towards ALL black women who wear straight hair only Towards the black women who were saying I was trying to b black bc I was wearing braids all I did was say back to them what they said to me by saying saying they want to b like other cultures for wearing straight Peruvian, Indian, and other hair types," she wrote. "Its dum of me to say that huh? but why is it okay for someone to accuse me of doing something I'm not but when I do the EXACT SAME THING back I'm wrong."
She then clarified her previous Instagram Story messages, saying, "And btw I didn't call black women bald headed either that was in a whole different comment that was made about all the ppl who also had something to say about me there was multiple other races too even some white women were accusing me. And no I do not personally feel offended if Black women wears a straight wig and I never even said that idk were tf y'all get some of this sh*t from like why would I b bothered by the way another girl decided to wear THEIR hair that sh*t anit got nothing to do with me as long as she feels she looks good who tf cares it's just f**king har but that twisting ppls words sh*t anit gonna work with me imma always make sure you know exactly what the f**k I mean when I say something."
Then on Wednesday (December 4), Bhabie issued another message to her fans saying that she was over the "Hollywood fame sh*t," and was back in Florida with her family.