Coldplay Joins 2020 iHeartRadio ALTer EGO Lineup
By Taylor Fields
December 5, 2019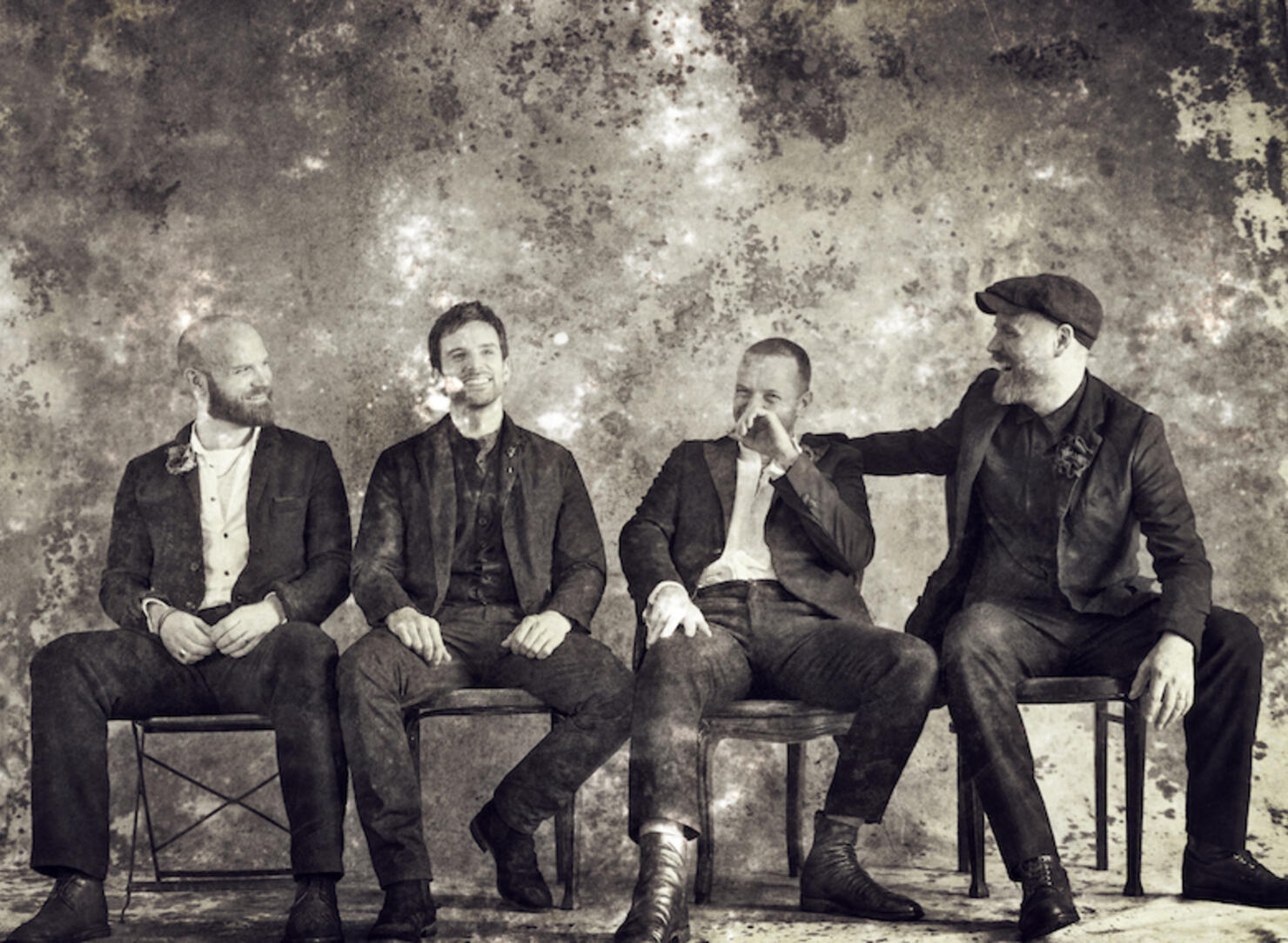 Coldplay is bringing Everyday Life to Los Angeles next month, because the band has officially joined the lineup for the upcoming 2020 iHeartRadio ALTer EGO!
Also taking the stage at the sold out show at The Forum are Billie Eilish, The Black Keys, blink-182, The Lumineers, Rex Orange County, SHAED and more, and it's all hosted by iHeartRadio's Woody of ALT 98.7's nationally-syndicated The Woody Show.
Coldplay's Chris Martin announced that the band would be joining the ALTer EGO lineup during an exclusive interview with The Woody Show. He said, "We lobbied, and lobbied, and lobbied, and eventually they said, 'Yeah, you can play some songs at it." He jokingly followed up with, "I think we're gonna play when people are leaving for the parking spots; sort of the soundtrack of the exit."
Everyday Life follows Coldplay's 2015 album A Head Full of Dreams, and it's divided into two parts: "Sunset" and "Sunrise." The LP features 15 new songs in total, produced by The Dream Team, and features appearances from Stromae, Femi Kuti, Tiwa Savage and Jacob Collier.
During their recent iHeartRadio Album Release Party, hosted by iHeartRadio's Harms, Martin said of Everyday Life, "I think the main theme is just being human. And sometimes the songs are very much personal experience, and other times they are empathetic in terms of thinking what other people are going through, or seeing what other people are going through. And so, I think that's why we called it Everyday Life, because it's just kinda the spoil and the stew together."
If you can't make it LA this year, we've got you covered. Fans will be able to tune in to an exclusive stream of the show to watch it all happen live via LiveXLive through the LiveXLive mobile and OTT apps for iOS, Android, Roku, Amazon Fire TV, Samsung TV,and Apple TV. The stream will also appear on YouTube, LiveXLive's Twitch channel and LiveXLive's socials. The show will also be broadcast live across over 70 Alternative and Rock iHeartRadio stations.
For more information, head over to iHeartRadio.com/alterego.