Desmond Child Explains Why Jon Bon Jovi Didn't Like "Livin' On A Prayer"
By Andrew Magnotta @AndrewMagnotta
December 4, 2019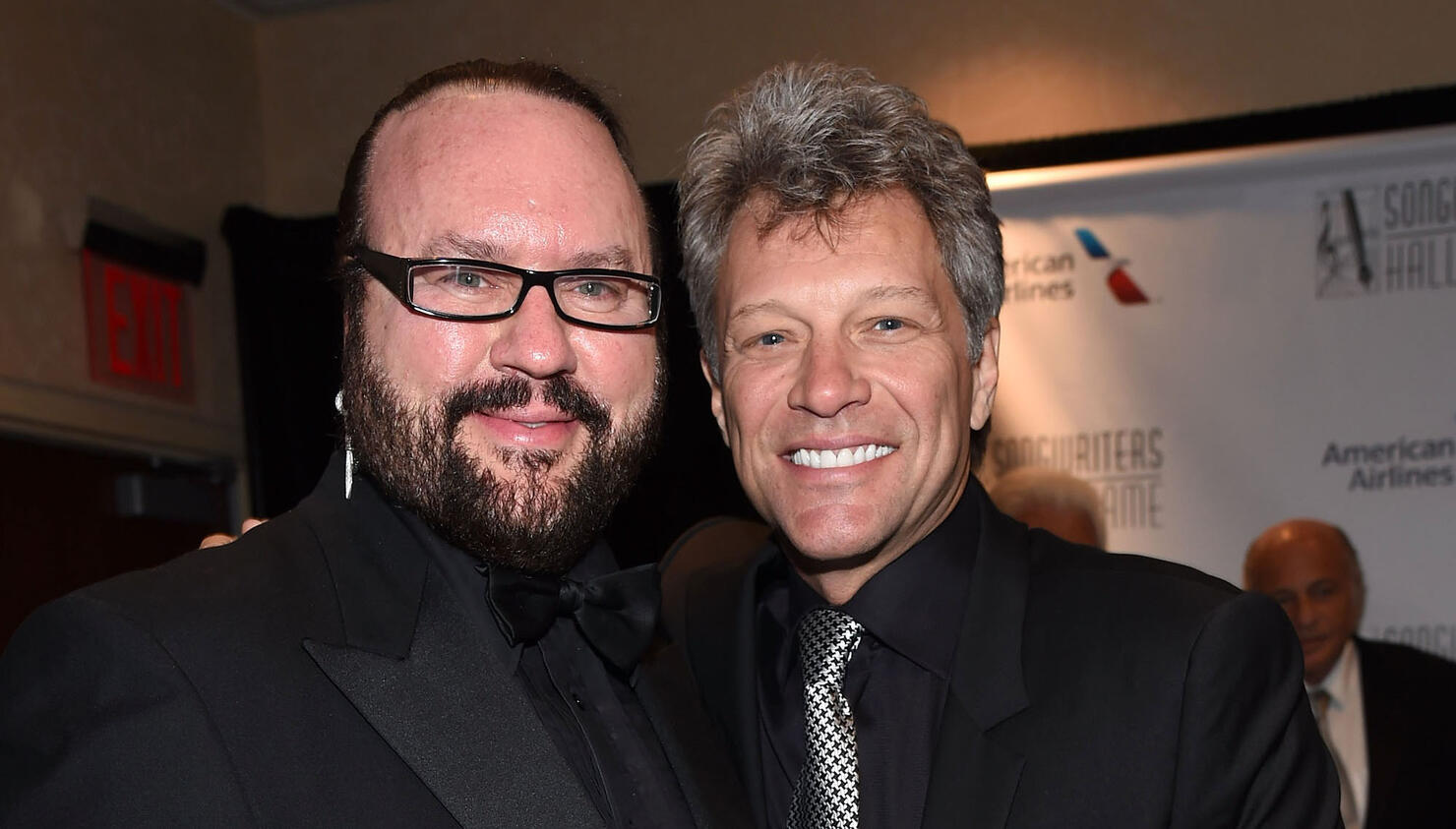 There may not be a classic rock or classic hits format radio station in the country that doesn't play several of Desmond Child's songs each day.
Child has co-written literally dozens of Top 40 hits for artists like Aerosmith, KISS, Scorpions, Meat Loaf, Michael Bolton, LeAnn Rimes, Cher, Barbara Streisand, Alice Cooper, Katy Perry, Carrie Underwood, Ricky Martin, Joan Jett & the Blackhearts and others. He's just about seen it all.
When prompted in a recent interview on Ken Dashow's Beatles Revolution podcast for a memory of a song that didn't come out the way it was initially written, Child recalled one of his biggest hits, Bon Jovi's "Livin' On A Prayer," which he co-wrote among several other songs with Jon Bon Jovi and Richie Sambora.
"We had sort of written it like this spooky, moody, sensitive thing," Child recalled. "Jon didn't think it was going to be right for the direction that they were going into, which was like, hard rock, stadium rock... The song was so good that Richie Sambora and I literally got on our hands and knees, half-joking, half-serious, and begged him to record it."
After some convincing, Jon agreed to record the song. In the studio, the band reworked the bassline and drum fills, even adding Sambora's iconic talk box riff.
"What they came up with in the studio, it was beyond my wildest imagination how they came up with that [arrangement], I mean, it was fantastic," Child added.
Upon its release, the song quickly became one of Bon Jovi's most popular tunes, spending two weeks at No. 1 on the rock charts and four week at No. 1 on the Billboard Hot 100.
With Bon Jovi, Child also co-wrote "You Give Love a Bad Name" and "Bad Medicine" among others.
Listen to the full interview via iHeartRadio in the player above or here.
Photo: Getty Images