FBI Warns Hackers May Be Using Your Smart TV To Spy On You
By Bill Galluccio
December 4, 2019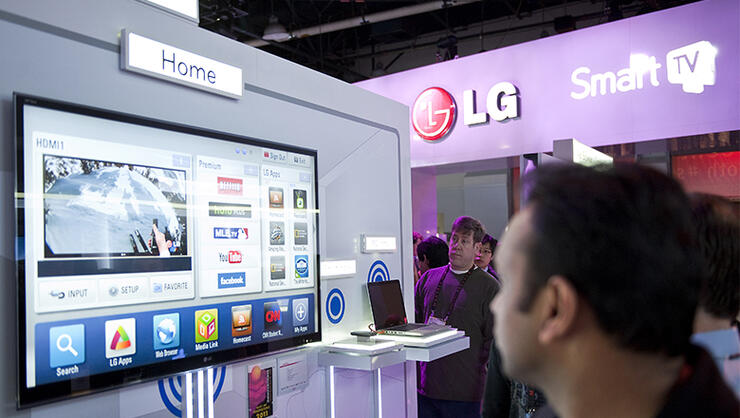 The FBI's field office in Portland, Oregon, is warning consumers about the security vulnerabilities of smart TVs. While an internet-connected smart TV may make watching Netflix easier, it can also be hacked, giving somebody the ability to control your television.
Once a hacker has access to your TV, they can change the channel or start playing random videos by launching apps such as YouTube. If your TV has a built-in microphone or facial recognition camera, hackers could turn them on without your knowledge and spy on you.
More skilled hackers could also use the internet connection on your television to gain access to other devices on your network, where they could implant malicious software or steal your passwords and additional personal information.
The FBI isn't suggesting that you ditch your smart TV. Instead, they offered some tips to ensure that your device is secured.
Know exactly what features your TV has and how to control those features. Do a basic Internet search with your model number and the words "microphone," "camera," and "privacy."
Don't depend on the default security settings. Change passwords if you can – and know how to turn off the microphones, cameras, and collection of personal information if possible. If you can't turn them off, consider whether you are willing to take the risk of buying that model or using that service.
If you can't turn off a camera but want to, a simple piece of black tape over the camera eye is a back-to-basics option.
Check the manufacturer's ability to update your device with security patches. Can they do this? Have they done it in the past?
Check the privacy policy for the TV manufacturer and the streaming services you use. Confirm what data they collect, how they store that data, and what they do with it.
Photo: Getty Images
Chat About FBI Warns Hackers May Be Using Your Smart TV To Spy On You