PG&E Takes Blame For California's Deadliest Wildfire
By R.J. Johnson - @rickerthewriter
December 4, 2019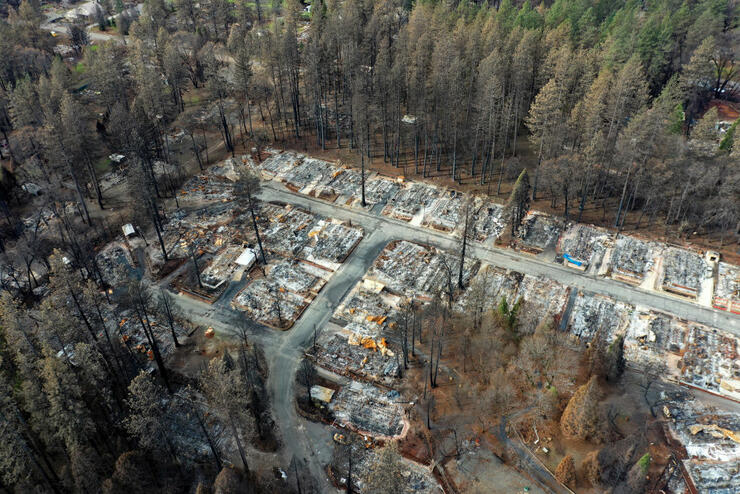 A new report from state regulators with the California Public Utilities Commission found that PG&E, the state's largest utility, repeatedly failed to properly inspect and maintain the equipment that sparked the November 2018 Camp Fire, which became the deadliest in the state's history.
According to the report, PG&E failed to do climbing inspections of a nearly 100-year-old Caribou-Palermo power line that malfunctioned, igniting the deadly Camp Fire, that resulted in the devastation of the Northern California town of Paradise, and killing 85 people and destroying 18,804 structures. Investigators say "visible wear" was evident on the arms of the tower tied to the blaze, with the last inspection happening in 2001. Experts say regular inspections could have identified the problem with the small metal hook that was designed to hold up a transmission line and insulator on the tower. A "timely replacement could have prevented the ignition of the Camp Fire," the report said.
The steel tower and equipment responsible for the fire were installed near the small California town of Pulga between 1919 and 1921. PG&E "failed to maintain an effective inspection and maintenance program to identify and correct hazardous conditions on its transmission lines," according to the report.
"Shortcomings in PG&E's inspection and maintenance of the incident tower were not isolated, but rather indicative of an overall pattern of inadequate inspection and maintenance of PG&E's transmission facilities," the report states.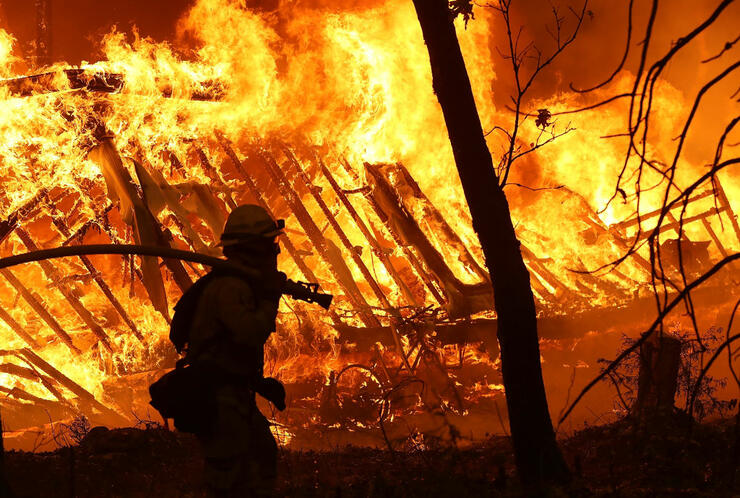 The 696-page report issued last week by the California Public Utilities Commission said PG&E experienced systematic problems with the oversight of the utility's transmission lines and cited for violating a dozen state safety rules and regulations.
PG&E filed for bankruptcy in January after facing an avalanche of lawsuits and more than $20 billion in liabilities from the Camp Fire and other destructive fires that occurred in 2017 and 2018. The state's largest utility did not dispute the CPUC's findings, saying they confirm the conclusions that CalFire came to earlier this year.
"Without question, the loss of life, homes and businesses is heartbreaking. The tragedy in Butte County on Nov. 8, 2018, will never be forgotten," the company said in a statement. "We remain deeply sorry about the role our equipment had in this tragedy, and we apologize to all those impacted by the devastating Camp Fire."
PG&E added that the utility has taken several steps to help mitigate wildfire risks including enhanced inspections in wildfire prone areas as well as the use of drones and accelerated timetables for repairs of damaged equipment. A new diagnostic tool developed by a Texas A&M engineer has also been deployed by PG&E and Southern California Edison in hopes of detecting power line issues before they can cause equipment malfunctions.
"The technology is being evaluated along with other sensor technologies as a way to detect emerging conditions on the electric grid and improve situational awareness," said PG&E.
Photos: Getty Images
Chat About PG&E Takes Blame For California's Deadliest Wildfire