The Who Announce Return To Cincinnati Area 40 Years After Fatal Stampede
By Andrew Magnotta @AndrewMagnotta
December 4, 2019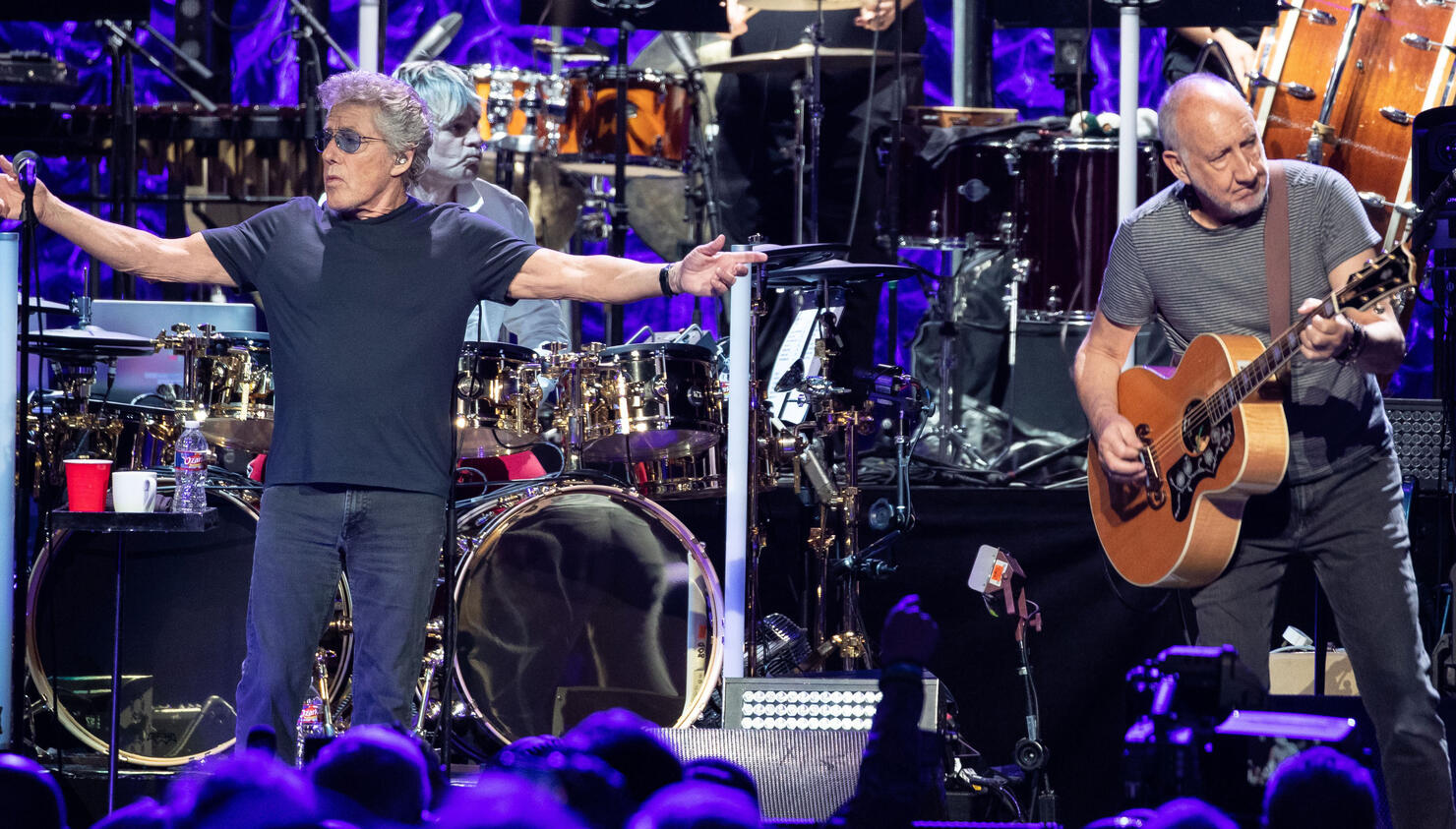 Just days ahead of the release the band's first new album since 2006, The Who have announced a new round of tour dates in the U.S. in 2020.
The newly announced concerts make good on a promise guitarist Pete Townshend's made in September after the band canceled a trio of U.S. shows due to an illness affecting front man Roger Daltrey.
The dates also include the band's return to the Cincinnati, Ohio-area for the first time since the fatal Riverfront Coliseum stampede 40 years ago.
The Who last performed in Cincinnati on December 3, 1979, in an ill-fated concert where 11 fans died in a stampede trying to get into the Riverfront Coliseum (now the Heritage Bank Center). More than 18,000 tickets to the show were sold as general admission seating, which caused the mass of fans to surge forward in a free-for-all rush to the front rows as doors opened. In addition to the 11 deaths, more than 40 people were hurt trying to enter the coliseum.
The incident caused a public relations nightmare that followed The Who for years afterwards. The band was not told about the deaths until after the show and didn't address the incident publicly until the following day.
Townshend says he's still traumatized by seeing the bodies laid out on the ground as the band left that evening for Buffalo, New York, in what he believes was The Who's greatest mistake.
But he recently told the Associated Press that he's "not forgiving us. We should have stayed [to mourn]."
In the same interview, he recalled the rage he felt towards manager Bill Curbishley for waiting until after the concert to tell the band what had happened. The band "wanted to kill him," Townshend added. "You could at least give [us] a choice as to whether or not to go on," Townshend said.
But as angry as he was at how Curbishley handled the situation, Townshend adds that the band made a choice that "was equally dim ... we left the building. You know, we should have stayed."
Curbishley, who still works with the band, said in an interview with WCPO Cincinnati that he didn't tell The Who about the deaths because he was afraid there would be more bloodshed or rioting that night if the band refused to perform.
Daltrey, who visited Cincinnati last year, added that the concert was "one of the worst dreams I've had in my life."
The Who also announced Tuesday that the band will make a donation from the concert proceeds to the P.E.M. Memorial, which was founded to honor teens who died trying to get into the concert by providing scholarships for students at the local Finneytown High School.
For tickets and more details on all The Who's upcoming dates, go here.
The Who 'Moving On!' 2020 U.S. Tour Dates
4/21 - Hard Rock Live, Hollywood, FL
4/23 - BB&T Arena Northern Kentucky University, Highland Heights, KY
4/27 - American Airlines Center, Dallas, TX (Rescheduled)
4/30 - Toyota Center, Houston, TX (Rescheduled)
5/2 - Pepsi Center, Denver, CO (Rescheduled)
5/5 - The Colosseum at Caesars Palace, Las Vegas, NV
5/7 - The Colosseum at Caesars Palace, Las Vegas, NV
5/9 - The Colosseum at Caesars Palace, Las Vegas, NV
5/12 - The Colosseum at Caesars Palace, Las Vegas, NV
5/14 - The Colosseum at Caesars Palace, Las Vegas, NV
5/16 - The Colosseum at Caesars Palace, Las Vegas, NV
Photo: Getty Images