Why Freddie Mercury Believed John Deacon Saved Queen In The '70s
By Andrew Magnotta @AndrewMagnotta
December 4, 2019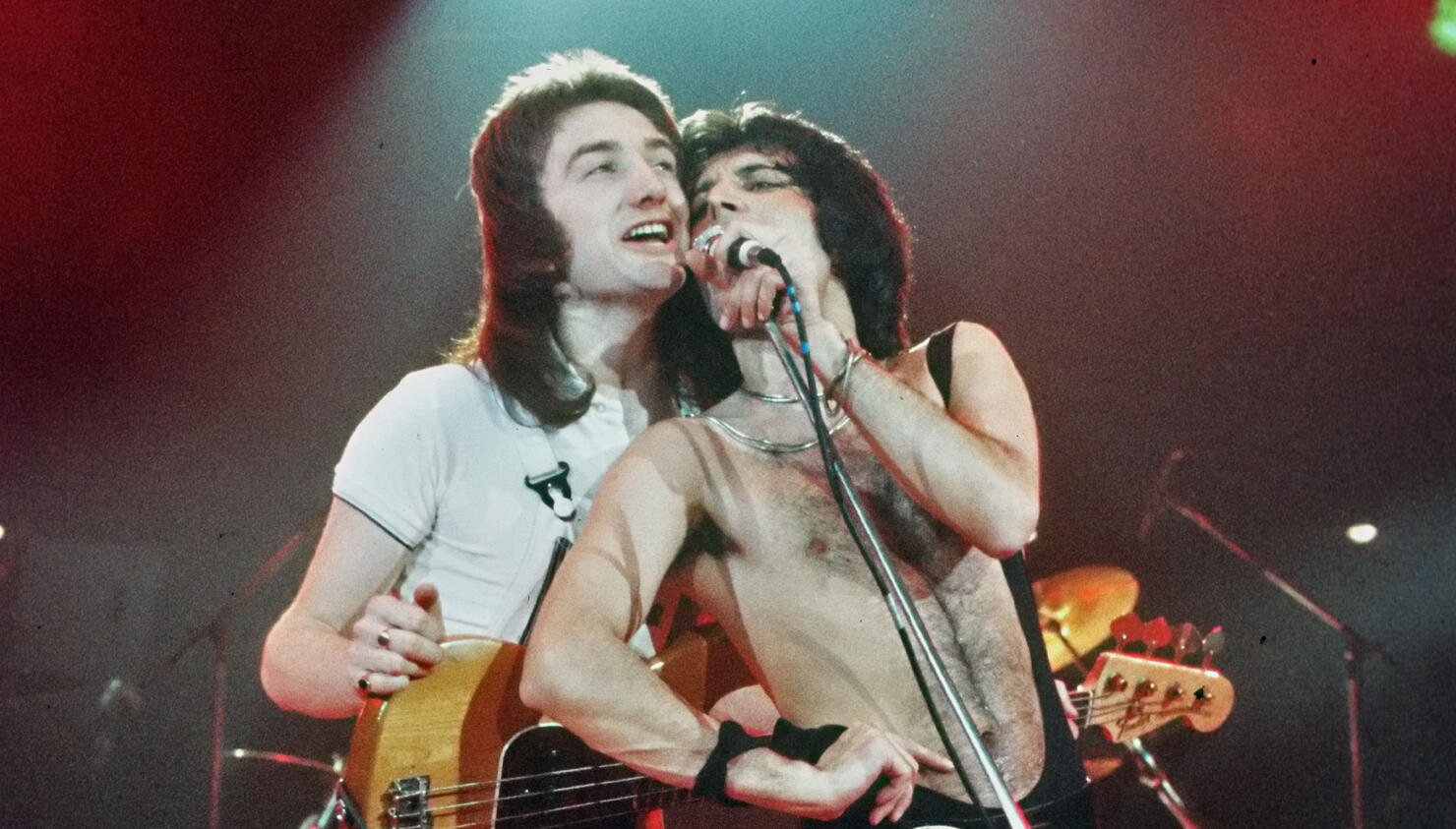 Being that he was the lowest-profile member of Queen during its heyday and retired shortly after Freddie Mercury's death, bassist John Deacon's contributions to one of the 20th century's most iconic rock bands are often overlooked.
But the bassist's lack of thirst for the spotlight was not indicative of a lack of influence within the band. As Mercury once cautioned: "If God had forsaken us, the rest of the group wouldn't do anything unless John said it was alright. He's sort of quiet, lots of people think that, but don't underestimate him, he's got a fiery streak under all that."
Mercury and Deacon were known to be particularly close throughout Queen's career, and Mercury's former assistant Peter Freestone explains in his memoir why the singer believed Deacon to be primarily responsible for Queen's survival through its early-'70s tumult.
Despite some early successes under its first management company, Trident, with whom Queen signed in 1972, the band was constantly teetering on the brink of financial ruin with its four members living in relative squalor when they weren't touring.
Suspicious that the band was being screwed by its managers, Deacon requested an advance to buy a house for himself in London. Trident emphatically denied the request, unwittingly proving its malfeasance in the process. That prompted Deacon to break off the band's relationship with the company.
Queen subsequently partnered with Elton John's manager John Reid and made Deacon its chief financial advisor, meaning all future decisions went through the bassist. With its finances stabilized, a breakup was no longer imminent.
Queen's next album was its seminal, A Night at the Opera, which contains Mercury's generational opus "Bohemian Rhapsody" and the massive Deacon-penned hit "You're My Best Friend."
While Deacon retired from music in the '90s, he still remains an equal partner in the band with guitarist Brian May, drummer Roger Taylor and Mercury's estate.
May has since suggested that the reason Deacon left music behind was because he couldn't stomach a version of Queen without Mercury.
"He found [Mercury's death] incredibly hard to process, to the point where actually playing with us made it more difficult," May said.
Photo: Getty Images