How To Get Free Starbucks Throughout December
By Emily Lee
December 5, 2019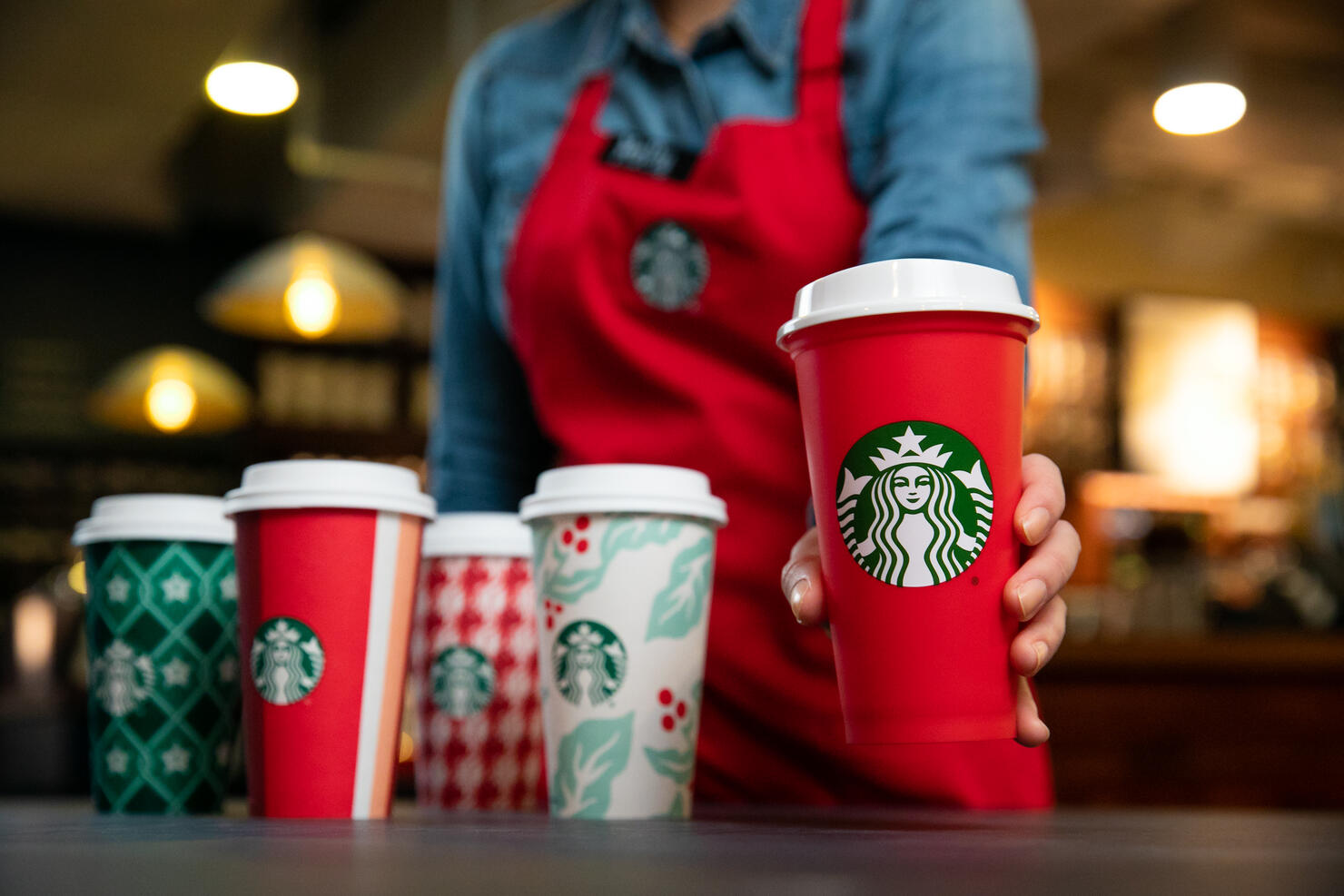 The holidays are officially here and you know what that means. Starbucks holiday menu is back. Not only are the annual seasonal staples, including Peppermint Mocha, Toasted White Chocolate, Caramel Brulee Lattes, Chestnut Praline Lattes, and Eggnog Lattes, currently available nationwide, the coffee company just dropped an Irish Cream Cold Brew, as well.
With so many choices, there's only way one way to really try them all before they're gone. Starbucks is offering a buy-one-get-one free deal throughout December. Over the next couple weeks, customers can apply this special deal to any hand crafted drink on the menu on Thursdays between 2 and 7 p.m. Sure, you could share with a friend or you could double fist those seasonal beverages.
There are a few details you need to know before heading to your local Starbucks. First, your order must include a size grande or larger for the deal to apply. The deal also excludes hot brewed coffee, hot brewed tea, ready-to-drink beverages, and Starbucks Reserve beverages.
Lastly, you need to download the Starbucks app to take advantage of their BOGO offer. Starbucks will send you a happy hour coupon every Thursday throughout the month in order to remind you about the deal. After you present the coupon to your barista, you can you get your free drink. It's as easy as that.
Will you be taking advantage of this BOGO deal at Starbucks?
Photo: Getty