NBA Youngboy Claims Ex Gave Him Herpes In New Song; She Responds
By Peyton Blakemore
December 5, 2019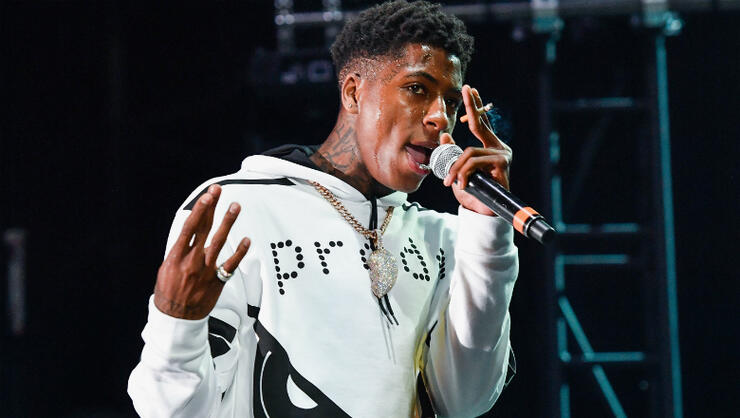 NBA Youngboy's latest track is not sitting too well with his ex-girlfriend Jania.
In a new song that recently surfaced online, titled "Truth About Herpes," the 20-year-old rapper claims Jania gave him the sexually transmitted disease, rapping that he told his ex that he had herpes last year and she later told him that she had it too.
"That ain't the truth when I hear what you saying/ I got herpes and I gave it to Ni /To tell the truth that chick gave it to me," he raps on the track.
As the song began to make its rounds on social media on Thursday (December 5), Jania took to Twitter to defend herself in a series of since-deleted tweets. "I didn't give NOBODY SH*T!" she wrote. "This lying sh*t getting OUT OF HAND and I'm sick of it 🤚🏼Anything for SALES I'm over it I DO NOT HAVE SH*T📢.. I said it out of love playing along but nah f**k that it was all a lie🤚🏼. Once I drop these papers stop talking to me bye🤚🏼."
As fans know, Jania claims that YoungBoy is the father of her child. However, the "In Control" rapper has yet to acknowledge the birth of his alleged son.
Youngboy was released from jail back in August after serving nearly three months behind bars for his involvement in a May shootout in South Florida that left one person dead and two injured. He is currently on probation.
Photo: Getty Images