Palace Denies Report Suggesting Queen Elizabeth Plans To Step Down
By Emily Lee
December 5, 2019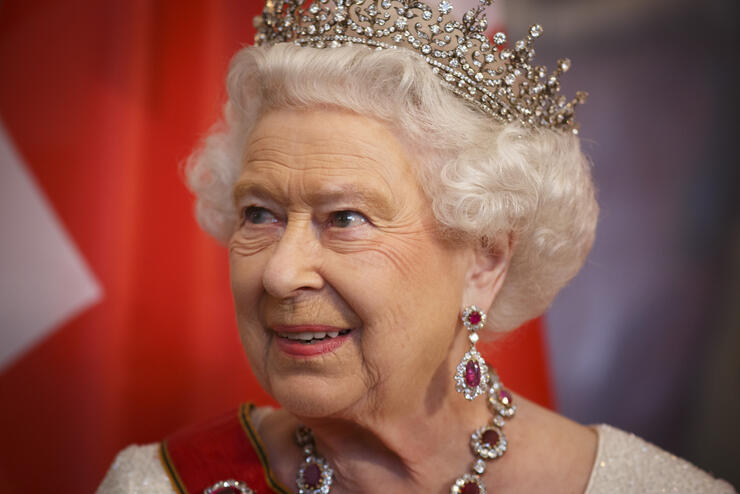 Back in 2015, Queen Elizabeth II hit a major milestone. She officially became the longest-reigning British monarch, surpassing her great-great grandmother Queen Victoria, following 63 years on the throne. Nearly five years later, 93-year-old Queen Elizabeth has no plans on slowing down. In fact, the place had to deny recent rumors suggesting she planned to step down on her 95th birthday.
There's been speculation about the Queen's future plans for some time now. In Charles At Seventy, a biography about Prince Charles written by royal reporter Robert Jobson, it was suggested that the Queen will "trigger a period of regency" once she turned 95. As her heir, Prince Charles would serve as her regent, which means he would have "full power to reign" in her stead. "One senior aide told me that the Queen has given the matter of her passing hears considerable thought and believes, that, if she is still alive at ninety-five she will consider passing the reign to Charles," Jobson wrote.
Despite the speculation, however, Queen Elizabeth is quite content to continue her rule for the rest of her life. A spokesman from Prince Charles's office told People "there are no plans for any change in arrangements at the age of 95 — or any other age."
Not only does Queen Elizabeth not plan on retiring, an anonymous palace source also insists she's just as busy as ever at 93-years-old. "The Queen is as busy as ever in terms of audiences, investitures and meetings. It is business as usual," the source told People.
Long live the Queen!
Photo: Getty