Paris Hilton Says Her Sex Tape Shaming Wouldn't Have Happened In #MeToo Era
By Hayden Brooks
December 6, 2019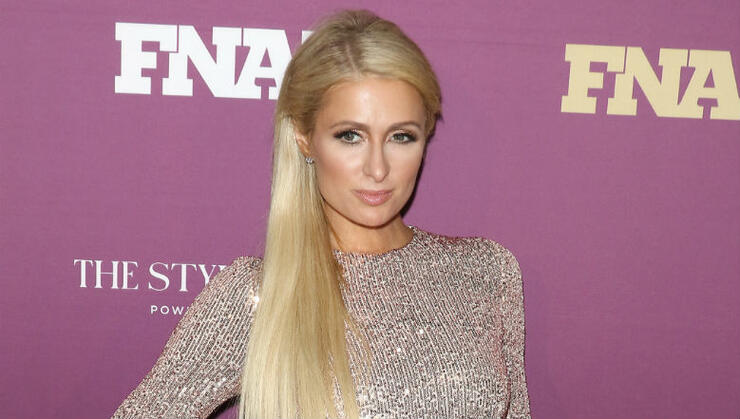 Would Paris Hilton still have been shamed if her sex tape leaked in 2019 amid the #MeToo movement? The superstar doesn't think so.
As per the heiress' new profile for The Los Angeles Times, Hilton, 38, recalled the scandal 15 years later, admitting that she was treated quite poorly over the leak. "Back then, people were acting like I was the bad person or the villain," she explained of the infamous 2004 tape, which was released by her former boyfriend Rick Saloman without her content. "Today, if that happened, whoever did that to the person would be [vilified]."
While the leak certainly propelled Hilton's star power at the time, particularly since she was making waves with her hit show, The Simple Life, alongside Nicole Richie, it almost permanently left her with a scarlet letter on her back. "As a little girl, I always looked up to Princess Diana and women like that who I respected so much," Hilton recalled. "And I felt that when that man put out that tape, it basically took that away from me because, for the rest of my life, people are going to judge me and think of me in a certain way just because of a private moment with someone that [I] trusted and loved."
Hilton said that it is not something she ever wanted to be known for, but remained confident in her skin to learn from the experience. "I now feel comfortable enough with myself to tell my story," she said, adding. "I wasn't really before. My mom and my dad always told me, 'Never dignify something with a response.' Back then, there was no social media. So I couldn't just go on there [and set the record straight] … I never stuck up for myself or said anything because my parents said, 'You're just going to draw more attention to something. Even if it's a lie, just don't pay attention to it. Your family and your friends know the real you.'"
Chat About Paris Hilton Says Her Sex Tape Shaming Wouldn't Have Happened In #MeToo Era