The Chainsmokers Share 'World War Joy' Album feat. Blink-182, Kygo & More
By Taylor Fields
December 6, 2019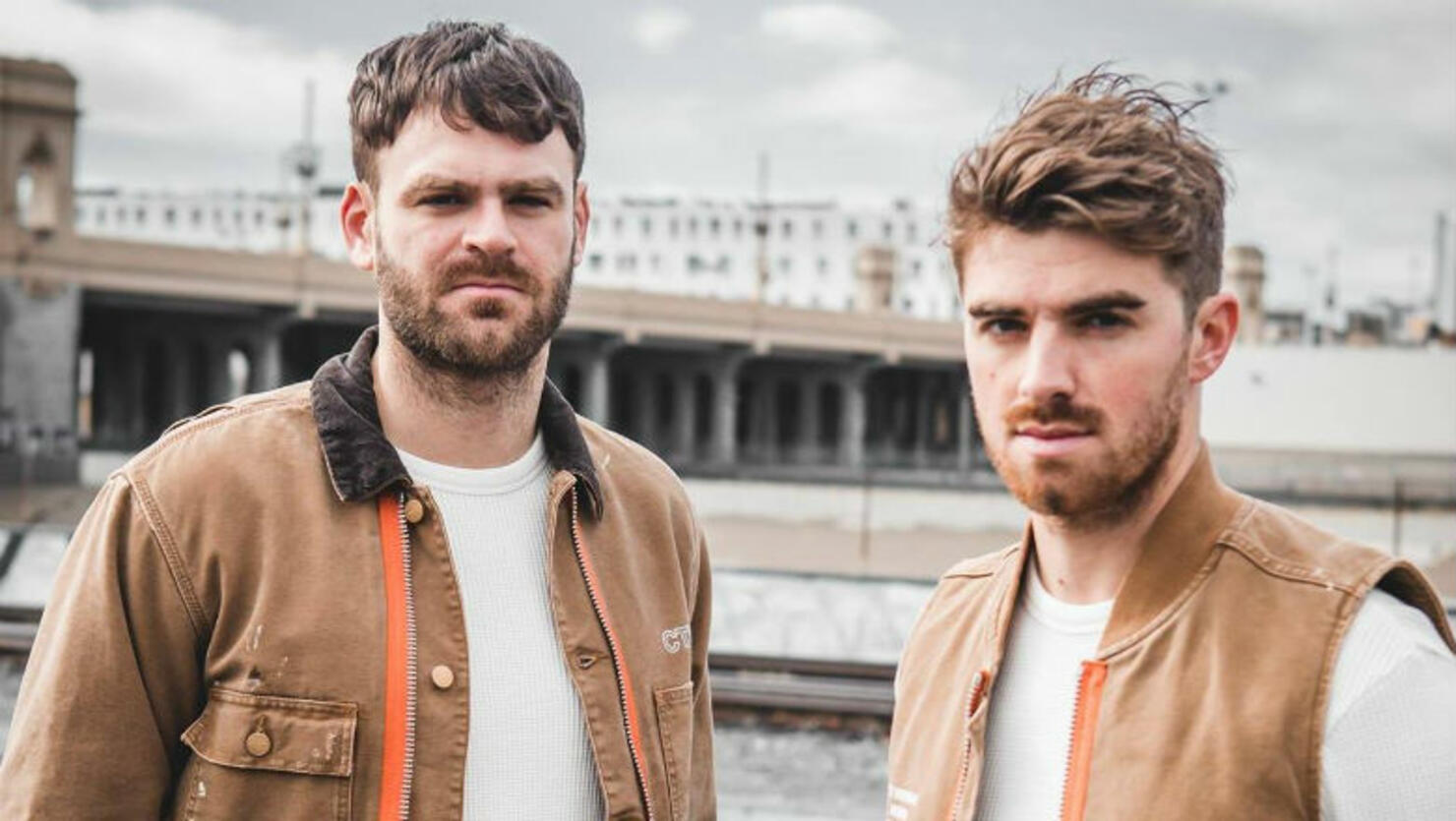 The Chainsmokers' star-studded World War Joy album has officially arrived in full as the guys dropped the remaining four songs of the album: "P.S. I Hope Your Happy" featuring blink-182, "Family" featuring Kygo, "See the Way" featuring Sabrina Claudio and "The Reaper" featuring Amy Shark.
In a lengthy Instagram post, the duo shared of dropping the final four songs and of the album as a whole:
"These are the last 4 songs on the WWJ album and also the last day of the WWJ tour - thus closing out this chapter! What an incredible year its been touring 41 cities and getting to work with so many good friends over the course of this album. We got to work with one of our biggest musical inspirations in Blink-182, which still doesn't feel real...man those guys are seriously the best...to finally working with Kygo and Bebe, who have been friends with us since the start of our careers 8 years ago if not more…to working with Ty Dollar and iIlenium who have taken over music respectively…to not only making music with but spending 3 months together on the road they seriously couldn't be more incredible and fun to be with, 5SOS and Lennon Stella, thank you for coming on tour with us and working so hard - we love you guys! And lets not forget some of our favorite new artists, like Sabrina Claudio, Amy Shark and Bulow…this bunch is already taking over music and we are just excited to be a little part in their incredibly journey. To our fans…this was an important album for us. After Sick Boy, which marked a darker period in our lives, we finally felt we had closure and could move onto something better…it sort of felt like we were breaking free of so much chaos and misunderstanding, and now we could be the people we wanted to be mostly thanks to you all, our friends...we were happy, both of us, and this album was us letting go of a lot of darkness. Getting to share this music with you all really helped us a lot. SO thank you to our friends and family and every one in the pack out there who supported our music and these artists alongside us and thank you to every fan that came out and saw a WWJ show…we gave everything we had this year something like 180+ shows an album and a whole bunch of other stuff and we never have felt more poised to make our best music yet next year…but for now enjoy these last four songs!"
Listen to The Chainsmokers brand new songs below and stream World War Joy in full on iHeartRadio.